PRODUCTS AND SERVICES.
Special offers and optimum service – wherever you are.
As a diplomat, you constantly face new challenges – so it's important your BMW doesn't become one of them. Wherever your duties take you, a worldwide network of more than 4,000 dealers and personal service from our BMW specialists, you won't have to worry when it comes to your BMW.
Read more
MODEL OVERVIEW – A BMW TO MEET YOUR NEEDS.
Whether it's a BMW 1 Series for city driving, a spacious BMW 5 Series Touring for long distances or a prestigious BMW 7 Series for receptions and official appointments – BMW has the right vehicle for all occasions.
With BMW Diplomatic Sales, you can select from all BMW models and equipment variants wherever you are in the world. Fancy an English right-hand drive in New York? No problem. Our experts will be happy to help you put together your ideal vehicle in accordance with your individual needs.
Read more
BMW i.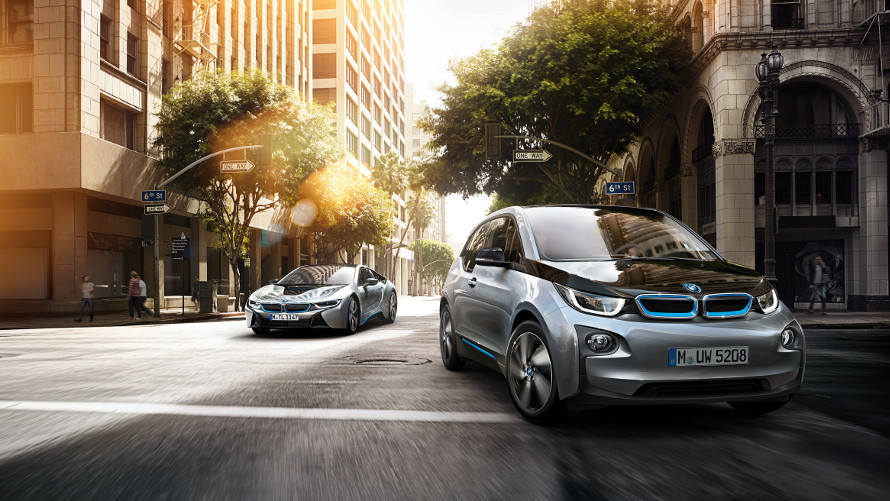 In BMW i, the principle of BMW EfficientDynamics – less emissions, more driving pleasure – is translated into forward-thinking vehicle concepts and mobility services, with the focus on added value and sustainability. Existing BMW EfficientDynamics technologies merge with alternative drive concepts and classic BMW attributes to yield visionary cars such as the BMW i3 and the BMW i8.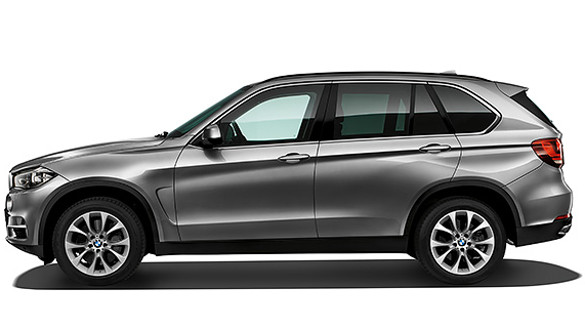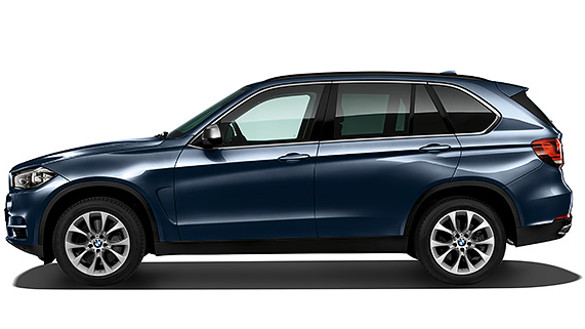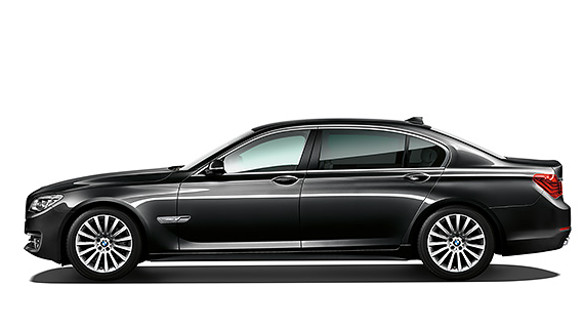 SPECIAL VEHICLES.
People who bear the greatest responsibilities should be able to rely on the greatest protection – without having to sacrifice the unique driving experience that only a BMW Special Vehicle can offer. BMW has been setting new standards in the design and construction of armoured vehicles for over 30 years. Our current model range continues this tradition in impressive style. Climb in and settle back, safe in the knowledge that you couldn't be in a more secure or more relaxing environment. Every Security Vehicle is custom-built to blend in with its surroundings while also standing out from the crowd; and every stage of the process is carried out with a craftsman's attention to detail. The result is a vehicle that meets the highest standards of ballistic protection, while also fulfilling the most individual of requirements.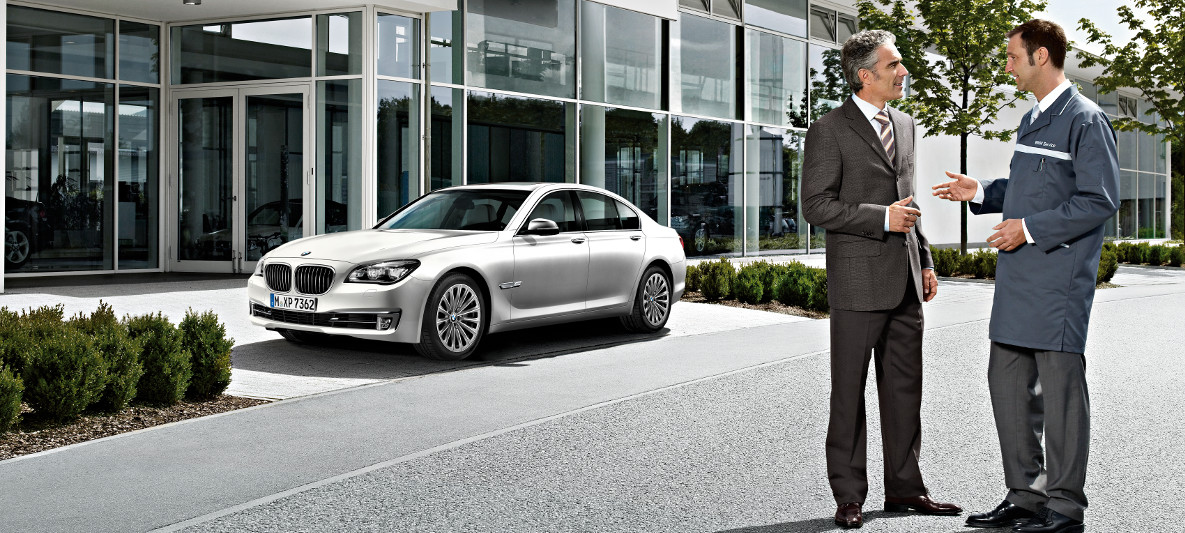 BMW SERVICE.
Quality, efficiency and innovation: the three cornerstones of the vehicle-maintenance expertise delivered by BMW Service – today and tomorrow. Even before a new BMW model enters production, our engineers develop innovative, convenient and driver-focussed service features that ensure that every BMW automobile is able to perform at its very best, year after year. We are committed to providing you with first-class service that delivers best-in-class care for your vehicle, and an uncompromising driving experience.
Global dealer and service network

We'd do anything to ensure your safety. And to ensure you receive perfect service. Routine maintenance and repairs to the security modifications can be carried out at selected locations all over the world by specially trained experts, backed by a dedicated team of BMW specialists in Munich who will come and help on the ground if required.

Full BMW warranty

Naturally, BMW Diplomatic Sales vehicles come with the same comprehensive warranty as standard BMW models. If you buy a new BMW, you'll want driving pleasure to come as guaranteed. For this reason, your BMW Service Centre now offers a warranty for the bodywork of twelve years and three years for the paintwork. For the entire automobile (excluding the replacement of worn parts), Original BMW Parts as well as Original BMW Accessories, a warranty of two years regardless of the mileage is offered. Service you can count on – we guarantee it.

BMW Service Inclusive

With the various BMW Service Inclusive packages, you pay a fixed price, and can then relax, safe in the knowledge that all the services included in your package are covered for a set time period or mileage, irrespective of how many times you require them. For more information, speak to your BMW dealer.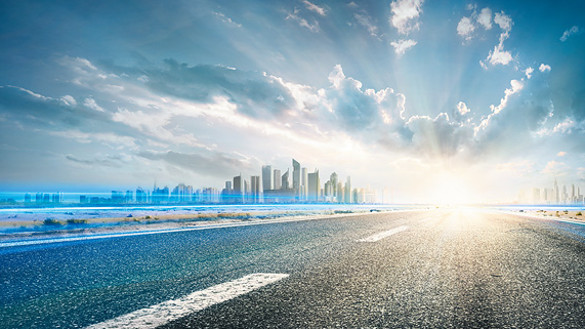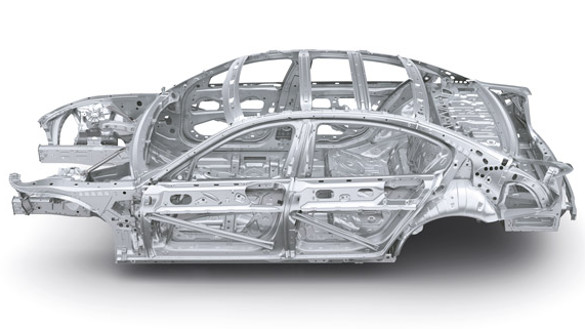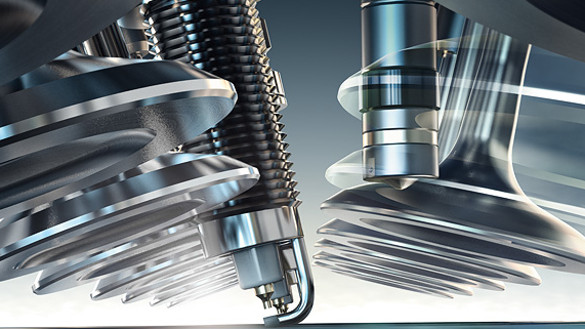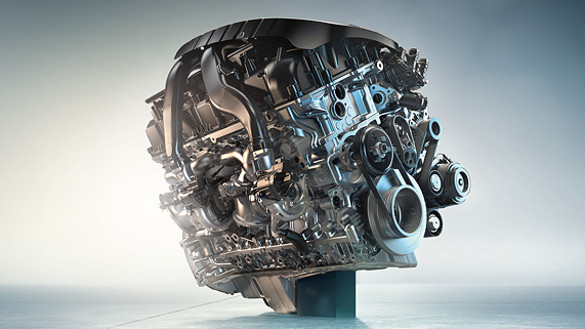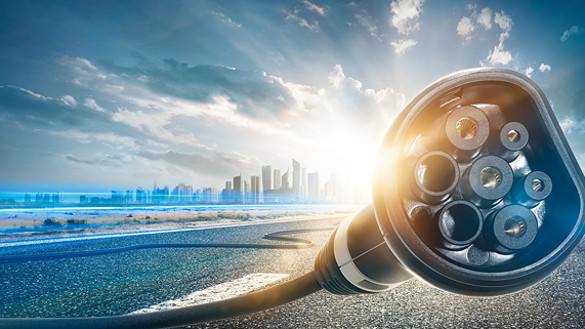 BMW EFFICIENT DYNAMICS.
BMW EfficientDynamics stands for a corporate strategy of the BMW Group, which always follows the goal to combine best efficiency and maximum dynamics. It covers all measures that are consistently focused on both increasing efficiency and increasing dynamics of all BMW vehicles at the same time. This affects the overall vehicle concept, the powertrain and the energy management, such as the intelligent lightweight construction, aerodynamics, BMW eDrive and BMW TwinPower Turbo engines. The result is not a compromise, but pure driving pleasure. Therefore BMW EfficientDynamics effectively bridges the gap between employee motivation and cost optimisation.
The overall vehicle concept

Intelligent Lightweight Construction:
Using the right materials in the right places, depending on the function. Created by an intelligent mix of various materials such as steel, aluminium and carbon fibre there is not only a light and efficient overall structure. Each model from BMW assures high rigidity for optimum driving dynamics and driving pleasure.

Aerodynamics:
By perfectly matched aerodynamics measures an optimised air resistance is reached. Detailed solutions such as the flat underbody panelling, the Air Curtain in the front apron and the Air Breather behind the front wheelhouse are responsible for ensuring, which has a positive effect on the efficiency and the consumption of the BMW vehicle.

The drive concept

BMW TwinPower Turbo:
The multiple award-winning petrol and diesel engines with BMW TwinPower Turbo technology are among the innovations from BMW EfficientDynamics. They combine the latest fuel injection systems, fully-variable performance control and innovative turbocharger technology and therefore offer typical BMW torque with low consumption.

BMW eDrive:
A completely new dimension of driving pleasure: the drive concept BMW eDrive, including an electric motor, a high voltage battery and the intelligent energy management, boasts impressive dynamics and, when driven in purely electrical mode, is locally emission-free. The newly-developed synchronous electric motor dazzles with enormous torque that remains constant from acceleration to maximum speed – for sustainable mobility with overwhelming agility. BMW eDrive stands for electric vehicles and Plug-in Hybrid models.

BMW BluePerformance:
This technology reduces nitrogen oxides (NOx) generated by diesel engines to a minimum. While the combustion process itself is not affected, the diesel engines' high degree of efficiency is preserved. BMW models equipped with BMW BluePerformance already meet the requirements of the EU6 emission norm, which demands a reduction of NOx emissions – even though it does not come into effect until 2014.

Intelligent energy management

ECO PRO Mode:
Activating the ECO PRO Mode, everything is geared towards greater efficiency. Depending on your individual driving style, this results in a reduction in fuel consumption of up to 20 per cent (according to an internal BMW fuel consumption study).

Auto Start Stop function:
The Auto Start Stop function takes advantage of brief stops (e. g. at the traffic lights) and turns off the engine temporarily. When the engine is off, the vehicle neither consumes fuel nor produces emissions. Depending on the transmission, the driver only has to release the brake pedal or engage the clutch for the engine to immediately start up again. Turning off the engine briefly doesn't impair our safety or comfort in any way.

Brake Energy Regeneration:
Kinetic energy is released as soon as the driver applies the brake or lets the vehicle coast. Brake Energy Regeneration transforms this into electrical energy and uses it to recharge the battery. The power the engine requires to charge the battery is thus reduced, resulting in lower consumption and emissions.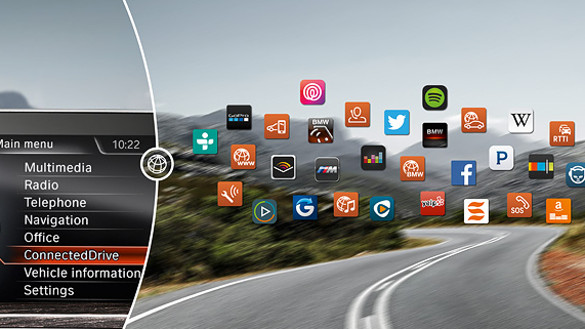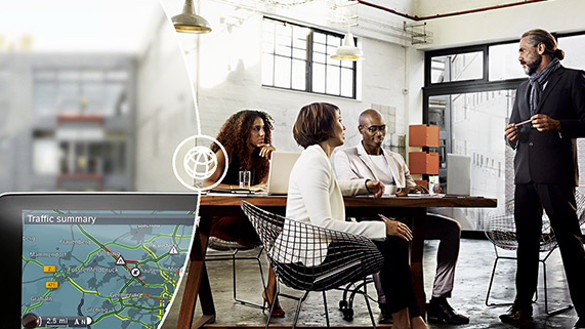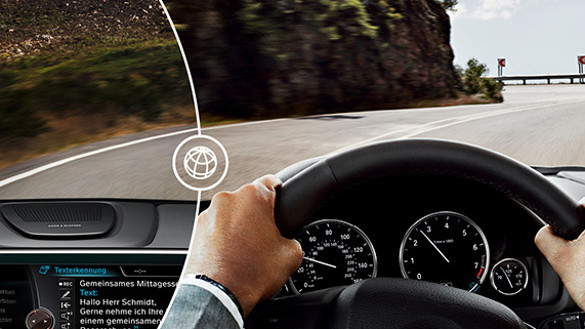 BMW CONNECTEDDRIVE.
BMW ConnectedDrive – a technology packet full of services, apps and Driver Assistance systems that connects you closely to the world around you. Make yourself comfortable and set up your office right inside your vehicle. With BMW ConnectedDrive you can also receive, read and reply to e-mails. Or synchronise your data like your address book with the vehicle. And what else is going on in the world? Your BMW knows what you are interested in and reads you the latest news during the journey via the audio system. You can fully rely on the Driver Assistance systems for every journey. They make your BMW even smarter and support you in any situation. Enjoy more safety and comfort: with BMW ConnectedDrive at your side.
NETWORKED DRIVING IS NO LONGER A VISION. IT'S AN EXPERIENCE.
Real Time Traffic Information

Make progress instead of standing still. And always on time for the next appointment. Precise information on the current traffic situation: Real Time Traffic Information keeps you updated on the traffic situation as it develops in real time and to the nearest 100 m. As a result you can react to tailbacks in good time and select one of the proposed alternative routes. Your BMW knows the fastest route and makes sure you arrive relaxed.

Message dictation

Keep your hands on the wheel with email and text dictation. Want to send an email or text but don't have time to stop? Start talking and it translates. All you have to do is press send.

Traffic Jam Assistant

Lean back and let your BMW handle the road. The Traffic Jam Assistant takes away the strain when you're in monotonous situations on the motorway in Europe and the USA. When you're travelling in heavy traffic at speeds of up to 40 km/h, the system allows you to "float along" with the other traffic and stay relaxed as you pass through the congestion. It automatically maintains the desired distance from the vehicle in front, regulates your speed independently – even braking down to a standstill – and actively shares the steering. Your vehicle is thus able to help you stay in lane, as long as you keep at least one hand on the steering wheel.