MADE TO EXPLORE. Life takes place outside. Even in the cold season of the year. Your BMW is the perfect companion on your journeys of discovery through the cold winter months. Particularly so when it is ideally equipped for this period. Explore the options. #WhateverHappens.
Read more
ORIGINAL BMW AUTUMN AND WINTER ACCESSORIES. EXTERIOR.
When the days grow shorter, every moment should be something to experience. With the right equipment for more stowage space and transport comfort, you don't have to make any sacrifices and can enjoy more flexibility and freedom.
ORIGINAL BMW WINTER COMPLETE WHEELS AND ACCESSORIES.
Original BMW winter wheel and tyre sets ensure excellent driving characteristics even when it's wet and icy. With our winter complete wheels, you travel safely and benefit from the quick fitting process.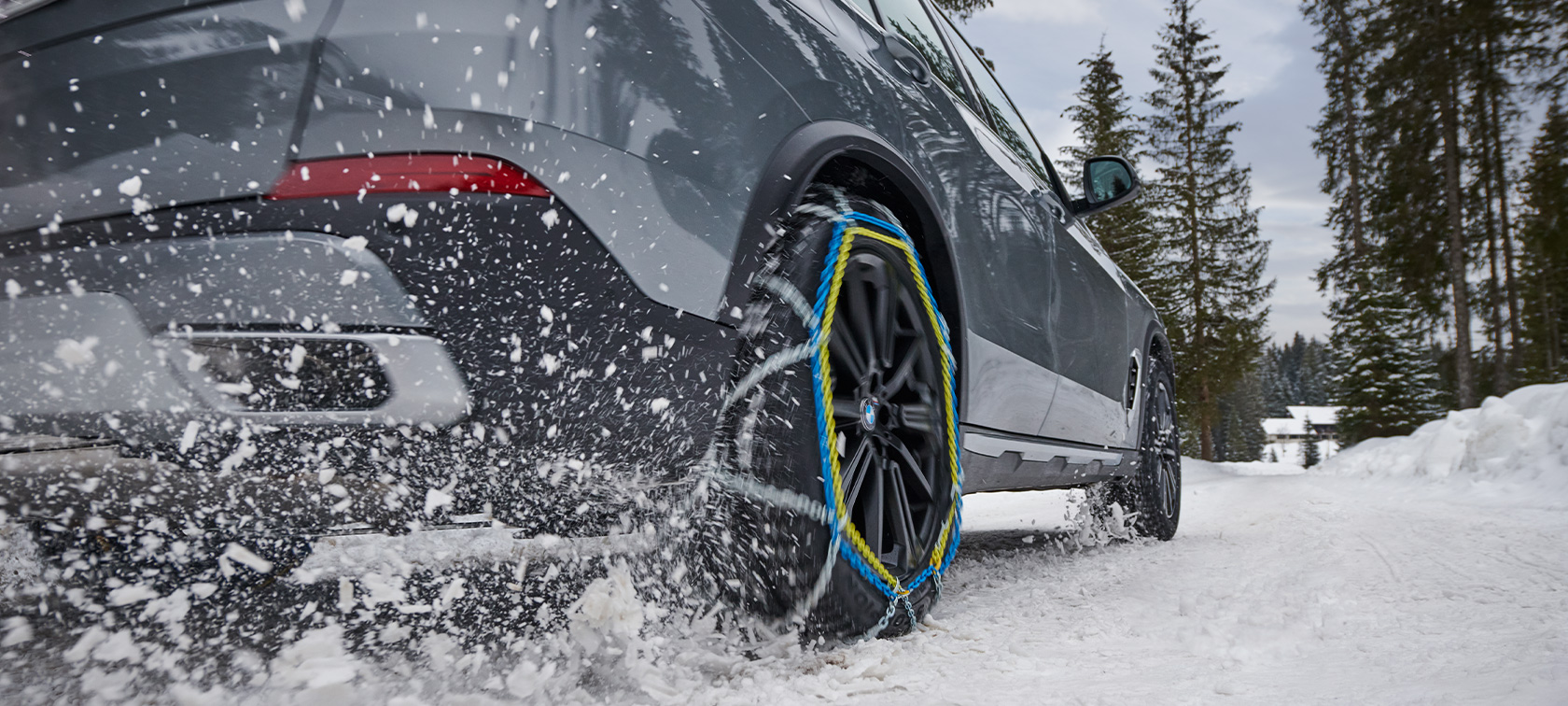 BMW SERVICES FOR THE COLD SEASON.
What does my BMW need to be ideally equipped for the autumn and winter? And how can I make sure that I am well prepared for my winter holiday? If you have any questions, our BMW Service partners will be glad to provide advice and take care of all the important details when required.
Read more
ORIGINAL BMW ACCESSORIES. INTERIOR.
With our practical Original BMW Accessories for the interior, you travel with even greater comfort and individuality. Your BMW remains a place where you can feel at ease even when it's cold and wet outside.
ORIGINAL BMW CARE PRODUCTS.
Even snow, mud and frosty temperatures will not put a damper on your voyages of discovery through the cold days because our Original BMW Care Products are made precisely for this time of the year. Of high quality, soft and effective, they keep your BMW in the best possible condition.
Read more
BMW SERVICE.
#WHATEVERHAPPENS.
Because something unforeseen can always happen, it's a good feeling to be prepared. Wherever your journeys may take you, BMW is there to support you in every situation with a wide range of service options.