CUSTOMISED PROTECTION FOR EVERY LEVEL OF THREAT.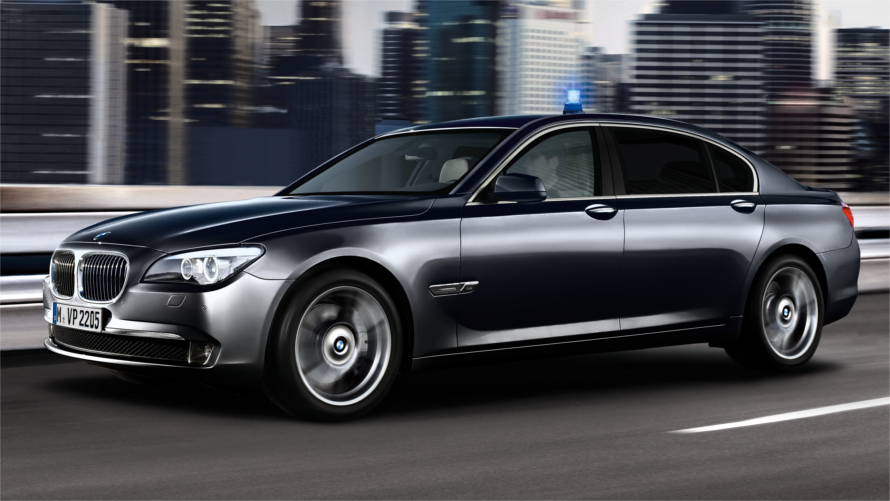 Security without compromise. The optimal amount of security depends on the individual circumstances of the driver and passengers, where they are located, the challenges they face in their daily routine and the public attention they attract. BMW is the only automobile manufacturer that offers three safety category levels according to your requirements. BMW Security Vehicles are designed to withstand a range of three risk situations – street crime (attacks with blunt objects and handguns up to a calibre of .44 Magnum), organised crime (attacks with the most commonly used automatic weapon in the world, the AK-47) and attacks with explosive devices and armour-piercing weapons. Security is paramount to BMW and so is your comfort. Our options allow drivers and passengers to choose the level of security that best meets their needs.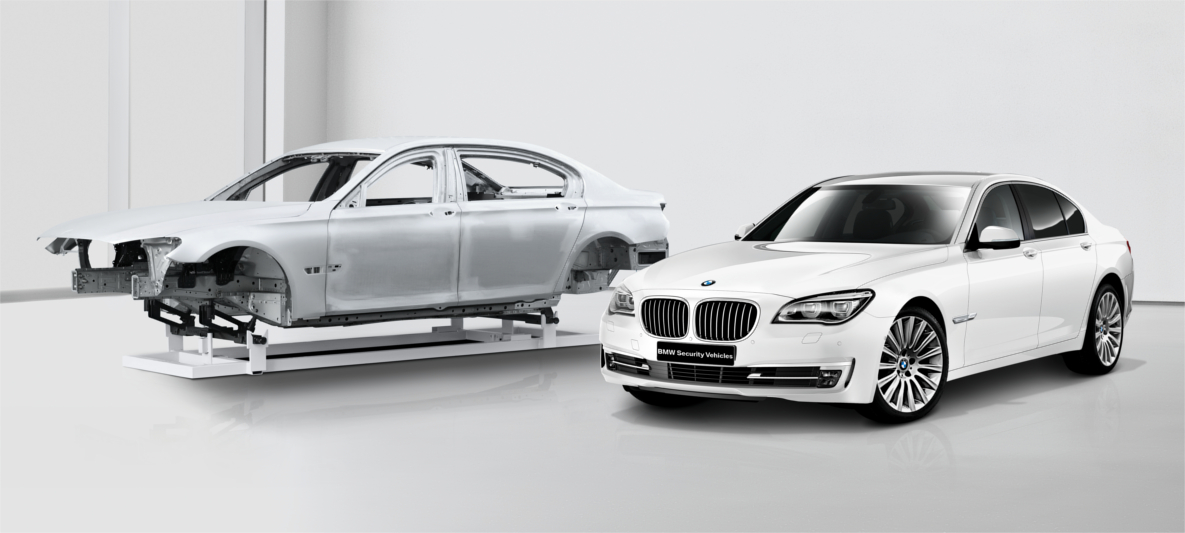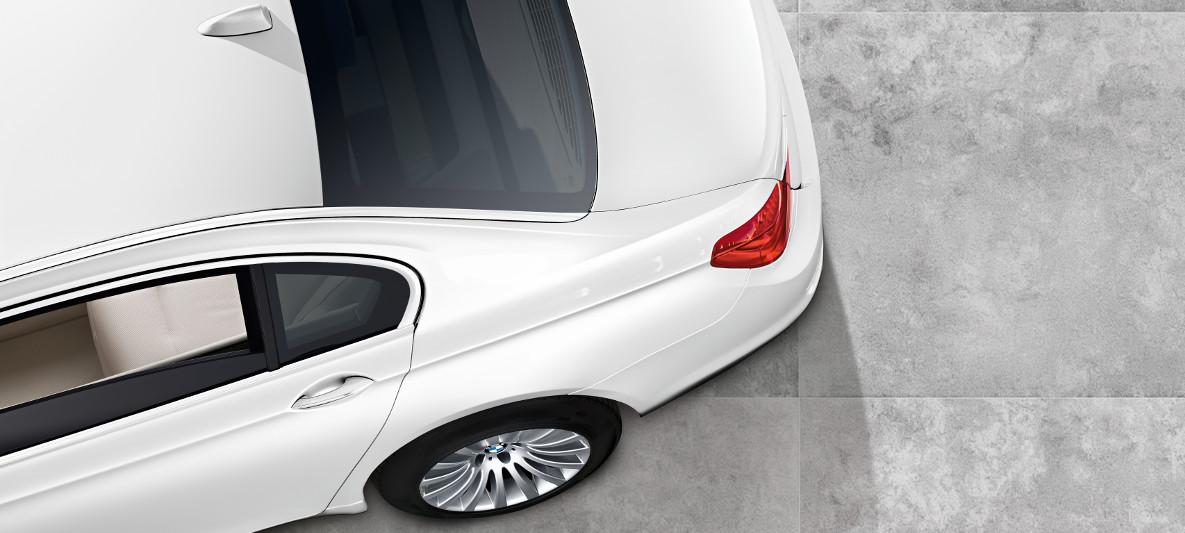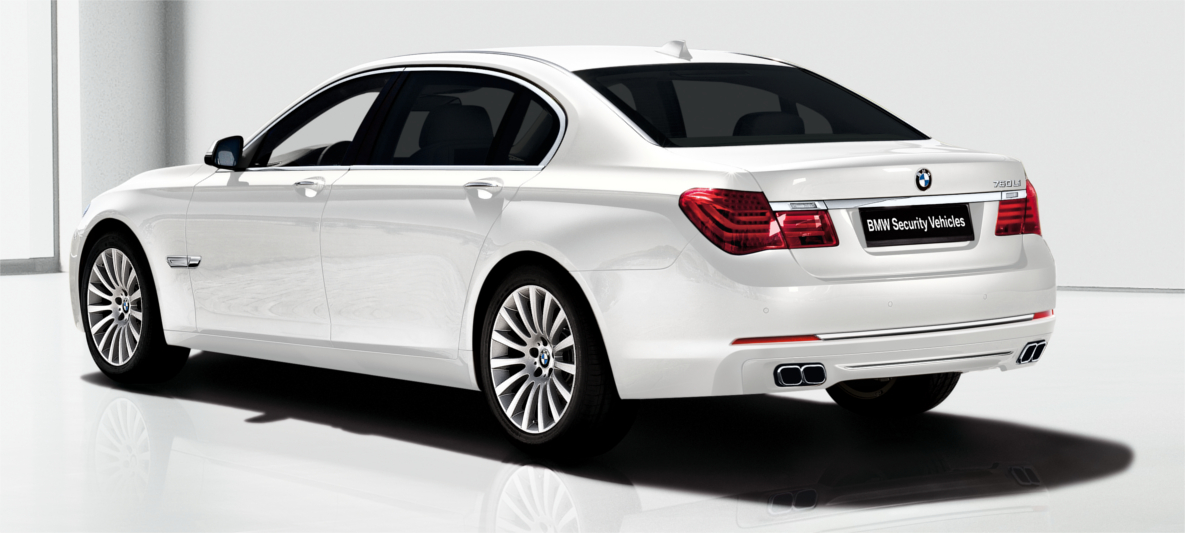 WHAT IS PROTECTED.
How much protection you need depends on your circumstances – where you live and work, what your job involves, and how high your public profile is. BMW is the only manufacturer that takes into account these differing needs by offering three levels of security, all of them drawing on more than 30 years' experience of building armoured vehicles. As such, BMW offers the world's most comprehensive range of solutions for safe road travel – meaning everyone can get just what they need to feel safe.
Passenger cell

With features like security glass laminate with a polycarbonate coating, a steel armour sheath lining the interior or a cockpit built around the driver, BMW Security Vehicles are designed with a wealth of innovations that protect passengers while ensuring drivers can see exactly what is going on around them at all times, and react instantaneously when necessary.

Security level

BMW Security Vehicles offer three levels of security and must pass the strictest tests around, which go far beyond the guidelines specified by the authorities. The BMW X5 Security with class VR4 ballistic protection (according to BRV 2009) provides reliable protection against every type of street crime, whether the vehicle is attacked with blunt instruments or handguns of calibres up to .44 Magnum (including the .357 Magnum and 9-milimetre Luger). With the BMW X5 Security Plus, BMW offers a whole new degree of security, unmatched by any other manufacturer. Officially certified as offering class VR6 ballistic protection (according to BRV 2009), it is the first vehicle specifically designed to protect against the world's most widely used firearm, the AK-47, while at the same time offering drivers the everyday flexibility they need. The BMW 7 Series High Security safeguards high-ranking officials and corporate executives against attack using armour-piercing munition and explosives.
The entire vehicle meets protection level VR7 (BRV 2009). The non-transparent area, and many components of the transparent area as installed, also meet the requirements of the VR9 protection level (BRV 2009).

Tested for ultimate protection

All BMW Security Vehicles are subjected to a comprehensive testing regime and are officially certified on compliance according to the internationally recognised ballistic guidelines for 'Bullet Resistant Vehicles' (BRV 2009). So you can be absolutely confident that you are getting the best possible protection.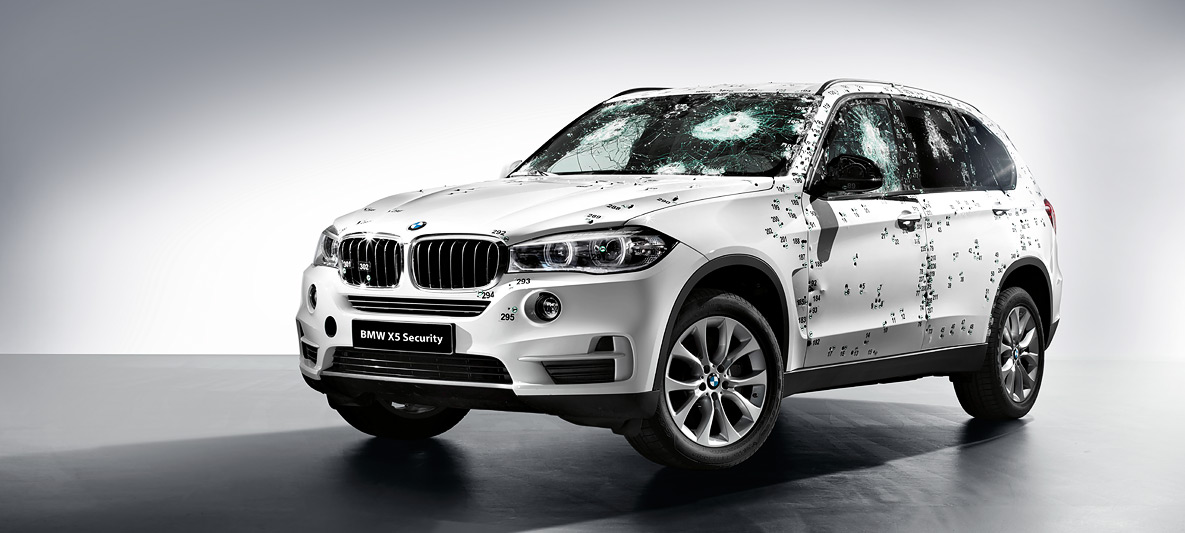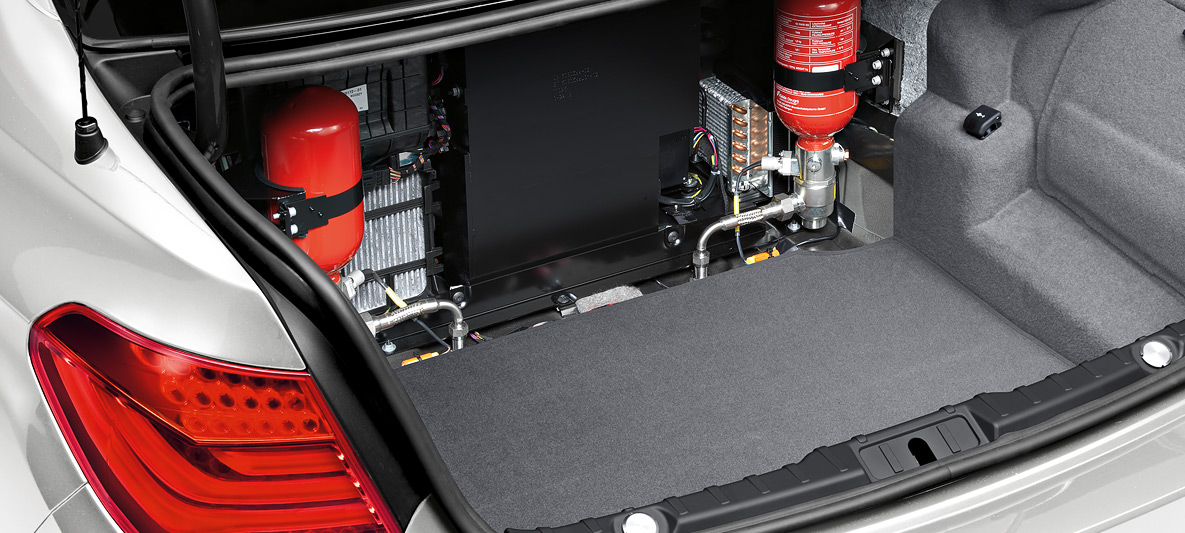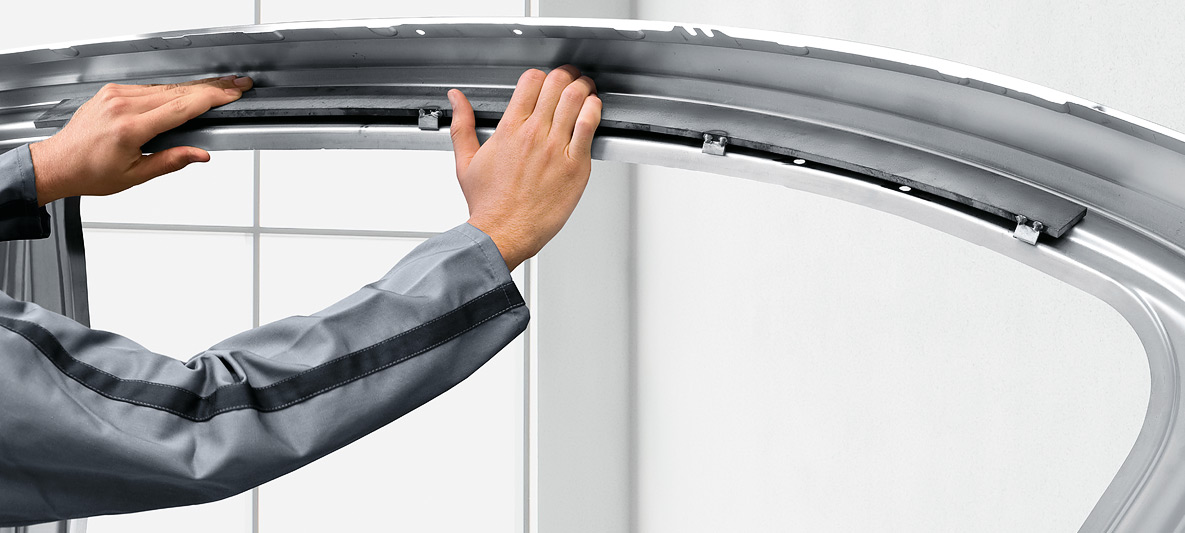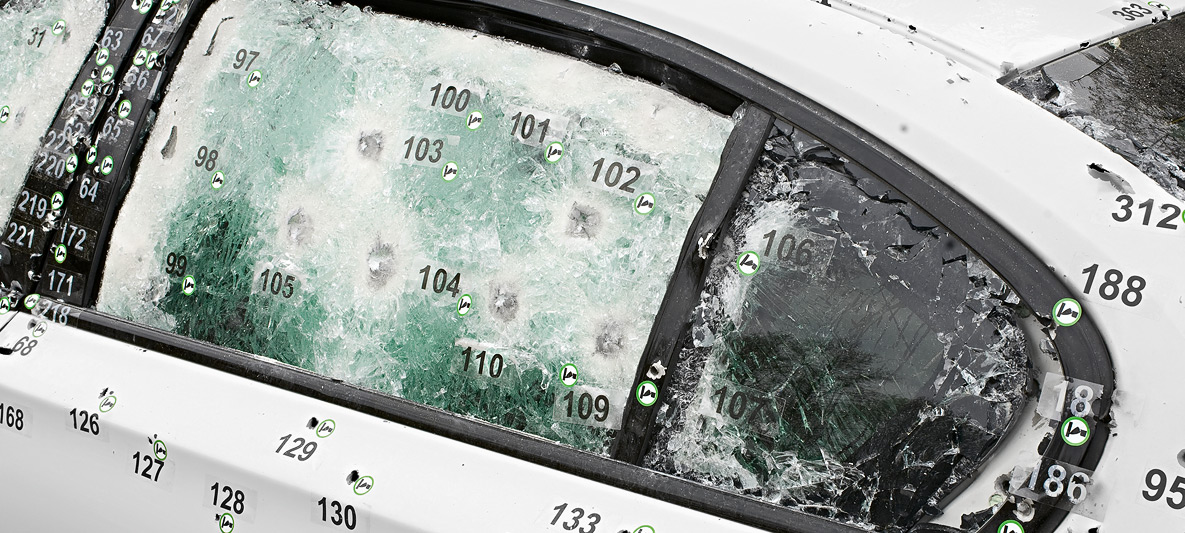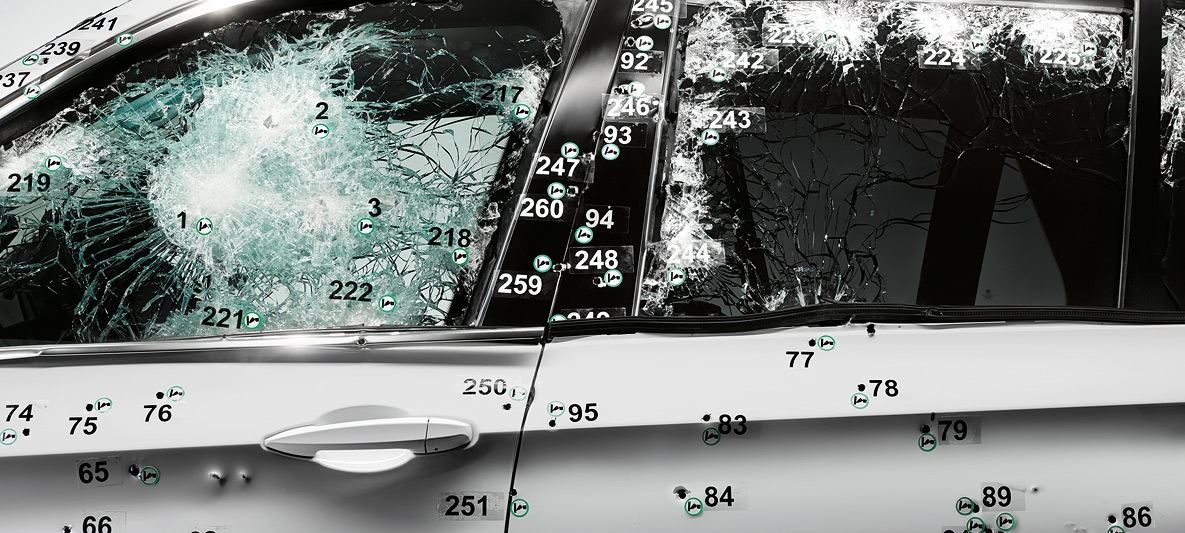 HOW IT'S PROTECTED.
The BMW Security Vehicles feature an intelligent combination of lightweight and robust materials that meet the strictest safety requirements while adding as little weight as possible. Pre-shaped aramid and polyethylene parts are combined with ultra-strong special steel to protect vulnerable joins in the vehicle's structure. This doesn't affect the vehicle's responsiveness and agile handling.
BMW X5 Security Plus

Heavyweight protection with the responses of a lightweight: with its modified chassis and control systems the BMW X5 Security Plus drives exactly the same as any other Sports Activity Vehicle from BMW, while the multi-award-winning BMW EfficientDynamics programme of technologies improves fuel economy.

BMW X5 Security

Thanks to innovative processing and production technologies, the BMW X5 Security contains special protective materials that can be integrated in such a way that the vehicle looks near-identical to the standard version – and, at the same time, offers uncompromising safety coupled with first-class comfort and dynamics. The security glazing, for example, can withstand attacks from handguns up to the calibre of a .44 Magnum. A self-sealing fuel tank and splinter protection for the underbody are available as an option.


BMW 7 Series High Security

The optimised armour plates are made from an incredibly strong special steel, and fit the bodywork of the car like a second skin. And reducing the number of components also increases the level of protection for the occupants, as there are far fewer potential points of vulnerability.

Protection package

The entire interior is sheathed in an innovative combination of materials that forms an impenetrable second skin. Aramid and polyethylene parts as well as a security glass laminate play a vital role here. Among the numerous safety features are run-flat tyres, a self-sealing fuel tank, an attack alarm and an intercom system, which enables the occupants to communicate with the outside world without leaving the vehicle or opening the doors or windows.

Protection / Escape enabler

Dynamic performance, instant responses and exceptionally agile handling are a part of the package. The intelligent xDrive all-wheel drive system ensures excellent grip and optimum traction on any surface, while the new V8 engine will never let you down, powering you away from danger in a matter of seconds. What's more, the specially adapted chassis, Adaptive Drive, and Active Steering – all fitted as standard – deliver maximum control, and precise steering, with the vehicle's peerless performance translated into a premium safety feature.