CUSTOMISED PROTECTION FOR EVERY LEVEL OF THREAT.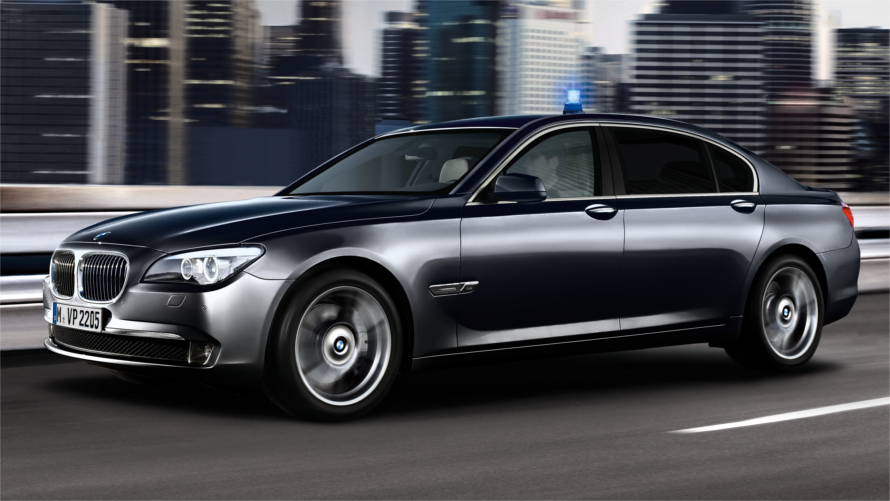 Security without compromise. The optimal amount of security depends on the individual circumstances of the driver and passengers, where they are located, the challenges they face in their daily routine and the public attention they attract. BMW is the only automobile manufacturer that offers three safety category levels according to your requirements. BMW Security Vehicles are designed to withstand a range of three risk situations – street crime (attacks with blunt objects and handguns up to a calibre of .44 Magnum), organised crime (attacks with the most commonly used automatic weapon in the world, the AK-47) and attacks with explosive devices and armour-piercing weapons. Security is paramount to BMW and so is your comfort. Our options allow drivers and passengers to choose the level of security that best meets their needs.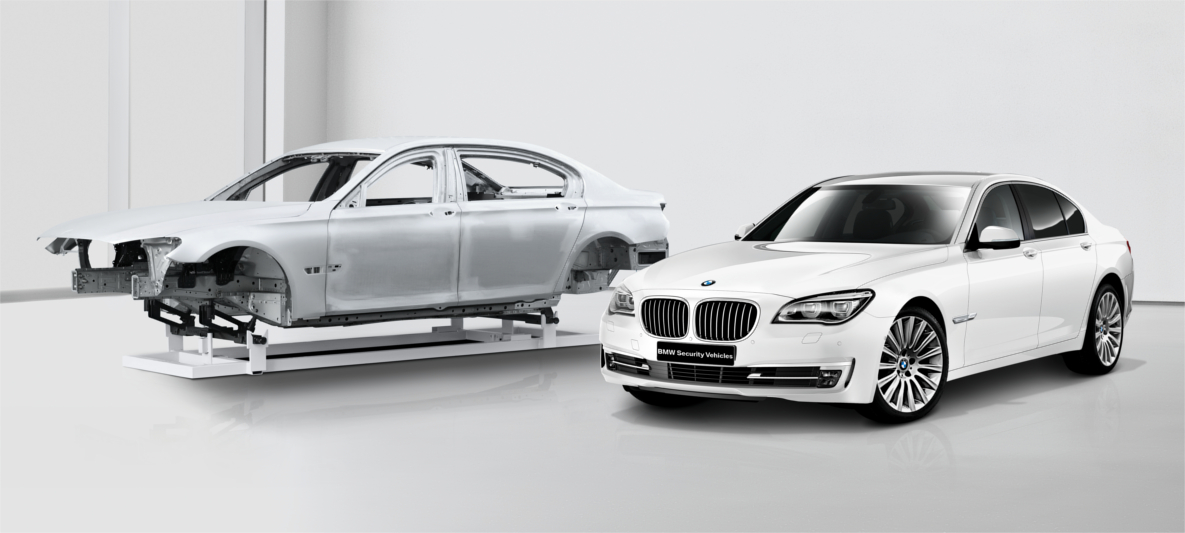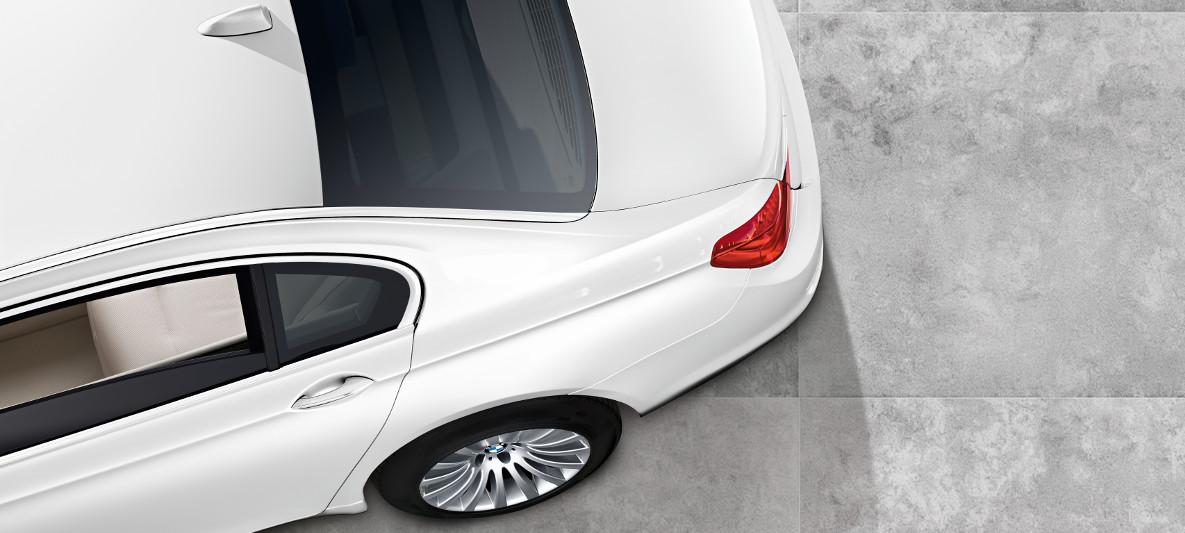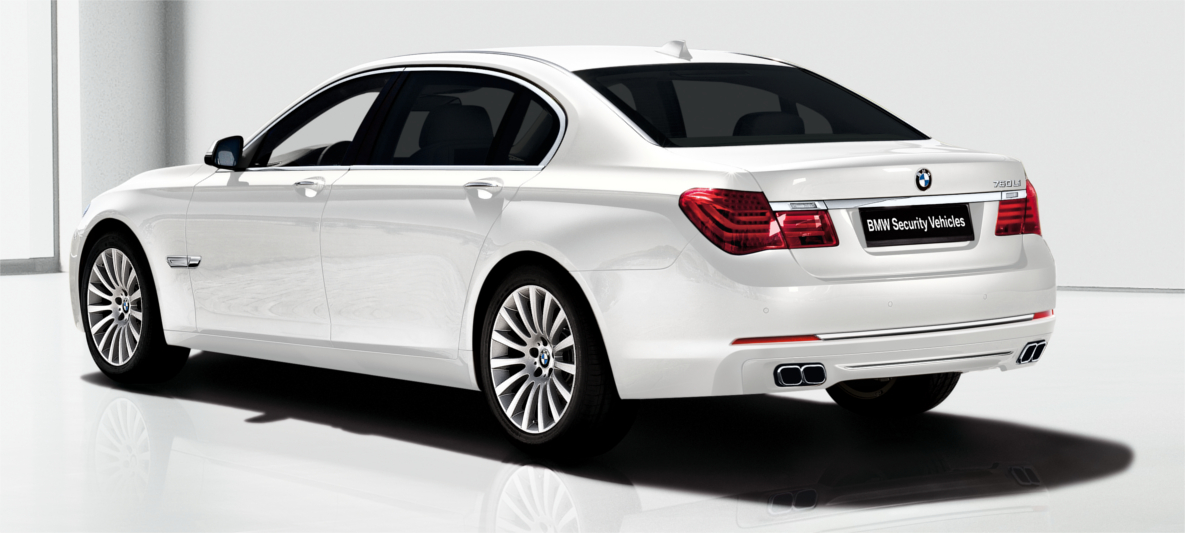 WHAT IS PROTECTED.
How much protection you need depends on your circumstances – where you live and work, what your job involves, and how high your public profile is. BMW is the only manufacturer that takes into account these differing needs by offering three levels of security, all of them drawing on more than 30 years' experience of building armoured vehicles. As such, BMW offers the world's most comprehensive range of solutions for safe road travel – meaning everyone can get just what they need to feel safe.
Passenger cell

Security level

Tested for ultimate protection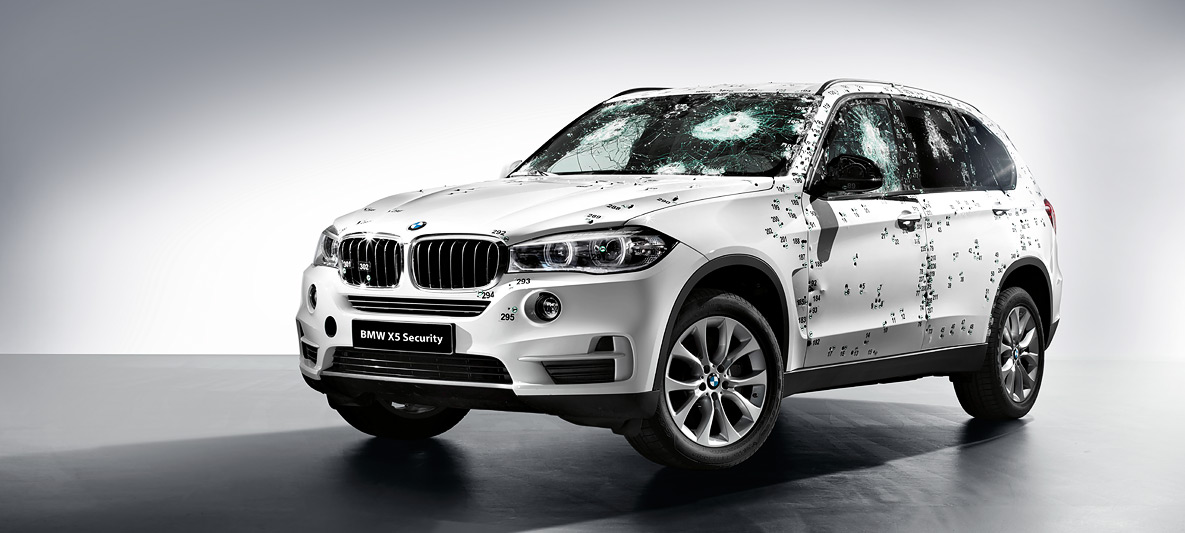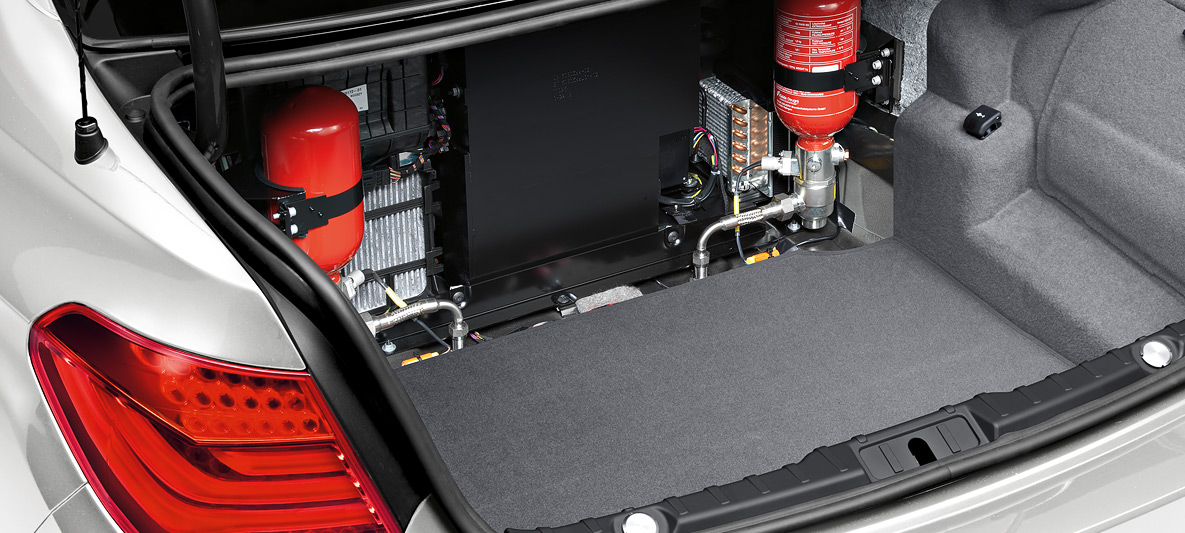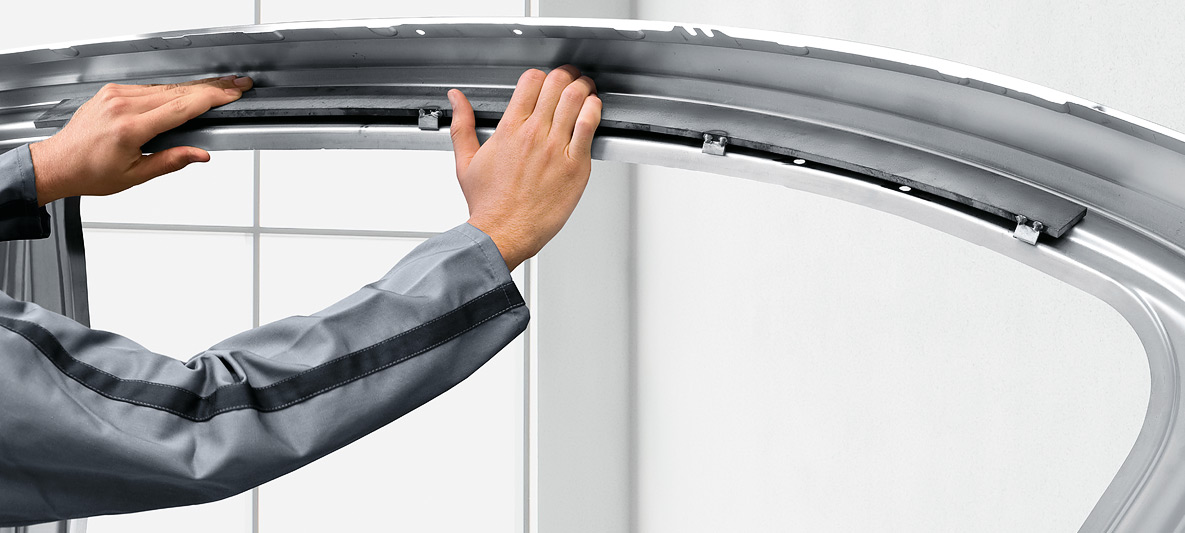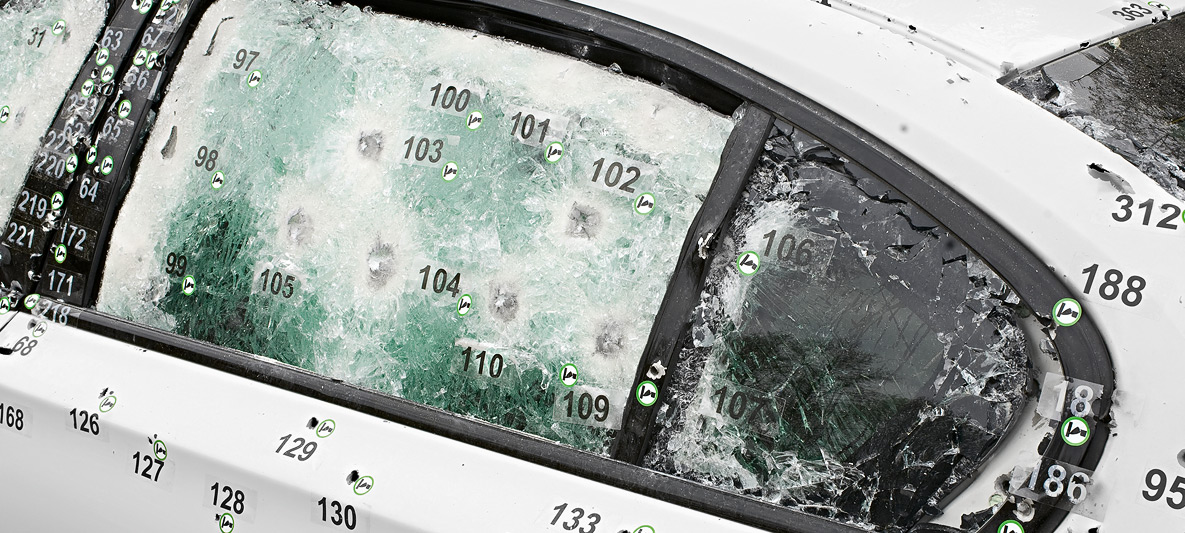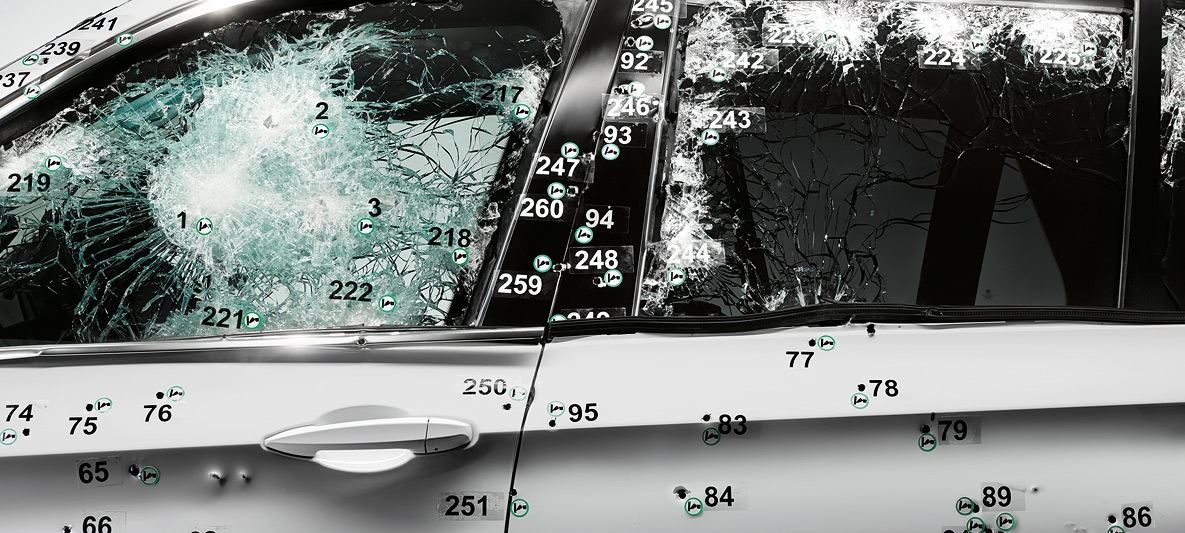 HOW IT'S PROTECTED.
The BMW Security Vehicles feature an intelligent combination of lightweight and robust materials that meet the strictest safety requirements while adding as little weight as possible. Pre-shaped aramid and polyethylene parts are combined with ultra-strong special steel to protect vulnerable joins in the vehicle's structure. This doesn't affect the vehicle's responsiveness and agile handling.
BMW X5 Security Plus

BMW X5 Security

BMW 7 Series High Security

Protection package

Protection / Escape enabler