THE DESIGN AND DRIVING DYNAMICS OF THE BMW M550d xDRIVE TOURING.
High performance in top form.
The BMW M550d xDrive Touring impresses with its athletic charisma, extremely sporty power potential and unique versatility. Discover attractive equipment in the areas of design, drive and chassis.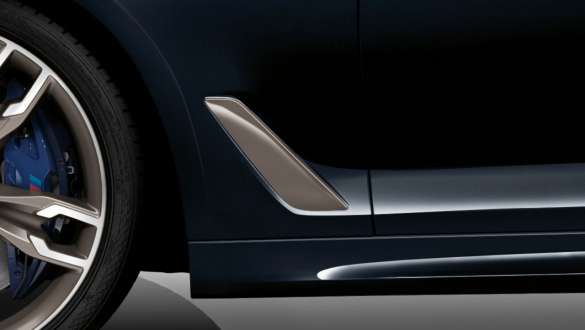 M Aerodynamics package.
The M Aerodynamics package underscores the vehicle's athleticism and modifies its airflow. The package includes a front apron with larger air inlets, special side skirts and a rear apron with a diffuser insert. The tailpipes are chrome.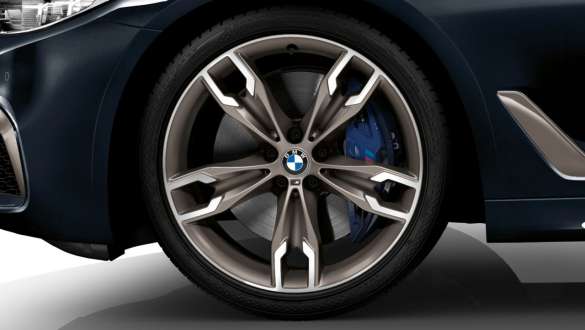 M light alloy wheels Double-spoke style 664 M.
19" M light alloy wheels Double-spoke style 664 M Cerium Grey, gloss-lathed with mixed tyres, front 8J x 19 with 245/40 R19 tyres, rear 9J x 19 with 275/35 R19 tyres.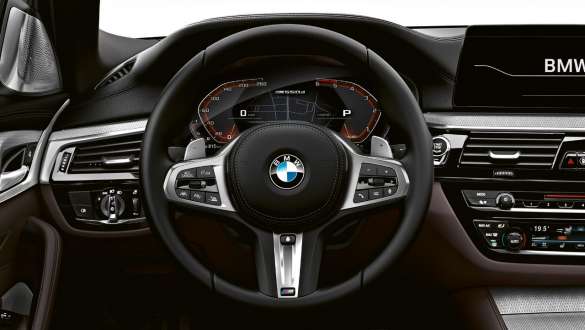 M Leather steering wheel.
The M Leather steering wheel including multifunction buttons and an integrated driver-side airbag features the three-spoke design. With a steering wheel rim in leather 'Walknappa' Black with black stitching and contoured thumb rests, it provides a direct, athletic steering experience.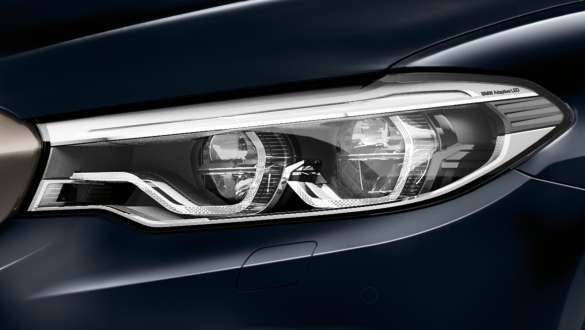 Adaptive LED headlights.
Adaptive LED headlights include BMW Selective Beam, cornering lights and adaptive headlights. The light colour is similar to daylight and provides an ideal, even illumination of the road to improve visibility and make driving in the dark less tiring. The iconic light design with four light elements makes the vehicle recognisable as a BMW even at night.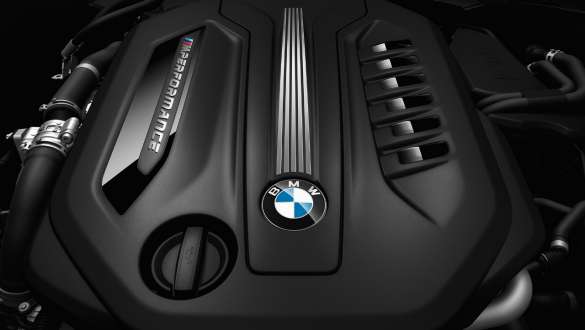 BMW M TwinPower Turbo inline 6-cylinder diesel engine.
The M TwinPower Turbo inline 6-cylinder diesel engine in the BMW M550d is exceptional in every respect. State-of-the-art technology such as step charging with four turbochargers and a common rail high-pressure injection system ensures impressive power in every driving situation at up to 760 Nm.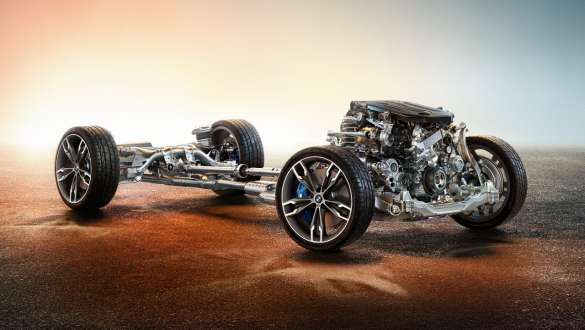 Adaptive M suspension Professional.
The Adaptive M suspension Professional combines the technology of Adaptive M suspension, body roll stabilisation and Integral Active Steering. The result: the ultimate in driving stability and dynamics.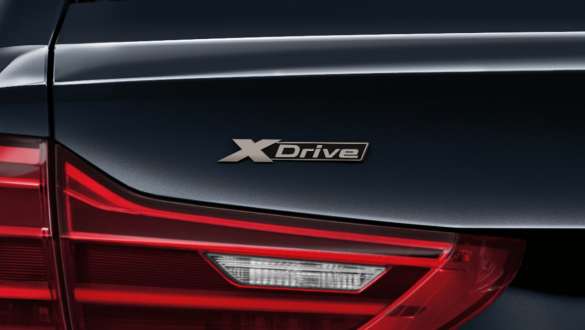 BMW xDrive.
The intelligent BMW xDrive all-wheel drive system smoothly and variably distributes drive power to the front and rear wheels for maximum traction, driving dynamics and safety in every driving situation. For even better agility, the electronically controlled power distribution for instance counterbalances oversteer or understeer on bends.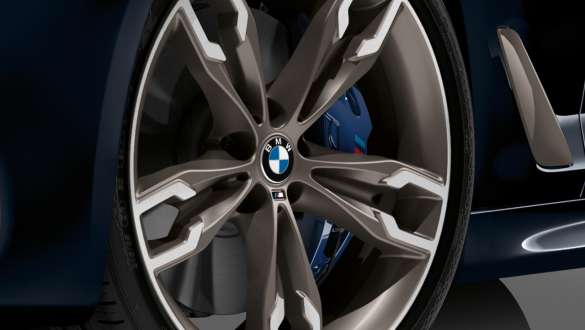 M Sport brake.
The M Sport brake with multi-piston brake callipers in dark blue and M designation features exceptional braking performance. Adapted to the vehicle's extremely high dynamic potential, it also allows for a pronouncedly more athletic driving style and excellent braking on wet surfaces.
DRIVER ASSISTANCE AND CONNECTIVITY IN THE BMW M550d xDRIVE TOURING.
Intelligent and safe on the road – even in the fast lane. With intelligent BMW driver assistance systems such as the Driving Assistant Plus safety package including collision warning and protection or the Parking Assistant Plus with automatic parking and reversing assistant, driving pleasure is enhanced by unique comfort. In addition, the innovative and versatile connectivity solutions from BMW keep you connected everywhere: thanks to the Wi-Fi hotspot, for example, your BMW has Internet access at LTE speed. And the Concierge Service answers your questions 365 days a year and automatically guides you to the best restaurants in your area.

Driver Assistance
Connectivity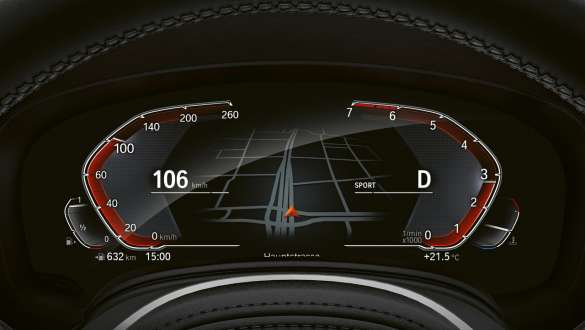 Driving Assistant Plus.
The Driving Assistant Plus equipment enables you to drive with more comfort and safety in monotonous and dangerous situations such as traffic jams, heavy traffic or long journeys. And you're in good hands even when changing lanes.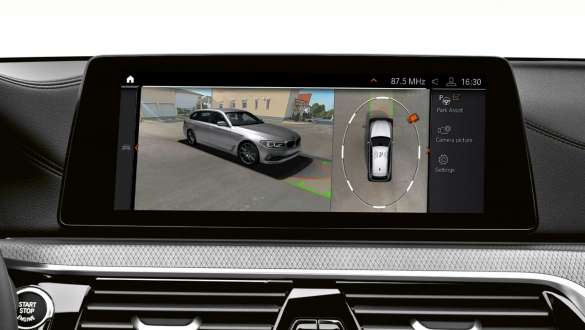 Parking Assistant Plus with 3D View.
The equipment package Parking Assistant Plus makes parking and manoeuvring the vehicle easier. It features Surround View including Top View, Remote 3D View, PDC and the Parking Assistant with linear guidance, which parks the vehicle parallel or perpendicular to the lane completely automatically. The system works by measuring potential spaces while driving past them at a low speed.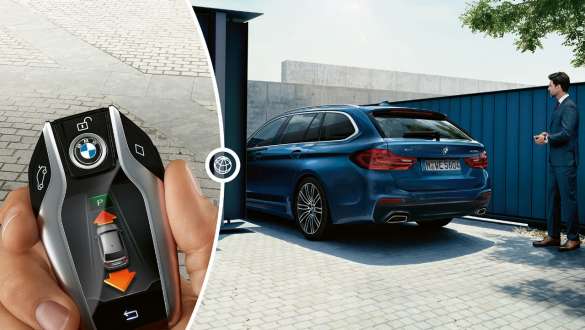 Remote Control Parking.
The Remote Control Parking function allows the driver to conveniently get out of the vehicle before parking it via remote control by moving it forward into, or reversing out of, a tight parking space or garage. The Remote Control Parking function is activated by the driver once outside the car, with the BMW display key.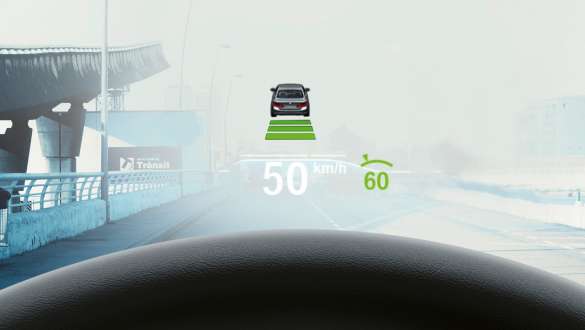 BMW Head-Up Display.
The full-colour BMW Head-Up Display projects all information relevant to the journey directly into the driver's field of vision, thereby allowing them to fully concentrate on driving. Information such as the current speed, navigation directions, Speed Limit Info including no-overtaking indicator, along with telephone and entertainment lists are displayed.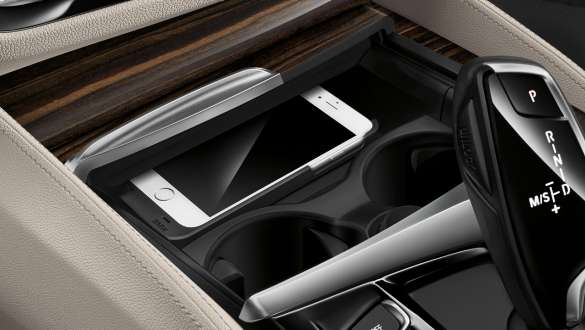 Telephony with wireless charging.
Telephony with wireless charging includes a wireless charging dock and additional USB ports. A roof aerial connection improves mobile reception. Two mobile telephones and an audio player can be connected simultaneously via Bluetooth. Also included are: Bluetooth Office and the technical capacity for a WiFi hotspot.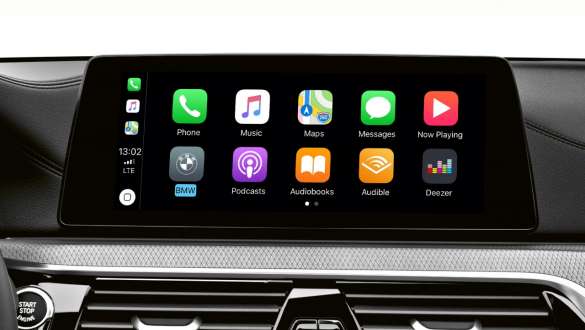 Preparation for Apple CarPlay®.
Why go without the features of your iPhone in your BMW when you can continue operating it as usual? The preparation for Apple CarPlay® gives you remote access to telephony as well as apps like iMessage, WhatsApp, TuneIn, Spotify and Apple Music. You can also use the voice button on the steering wheel to access Siri, Apple's voice assistant.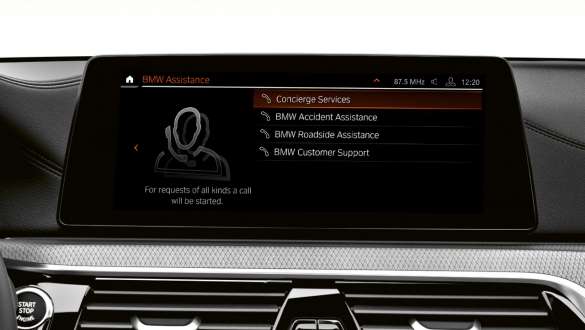 Concierge Service.
Will it be sunny tomorrow in Rome? When does my flight take off? The Concierge Service is there to help when you are travelling and can support you with any request at the touch of a button. Whether that is a booking at a restaurant, a hotel or a cinema. You can even use it for payments. Wherever you are, whatever you need, the Concierge Service is by your side.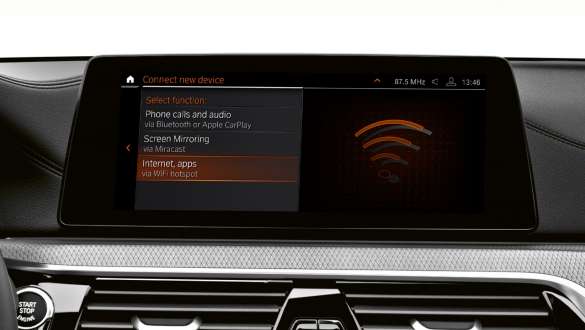 Wi-Fi Hotspot.
Take part in video conference calls on your tablet or stream the final episode of your favourite series on your smartphone. The Wi-Fi Hotspot is a way to go online with LTE speed (if available) using the SIM card installed in your vehicle. You and your fellow passengers can surf the Web on up to ten devices.
On-Street Parking Information.
On-Street Parking Information simplifies the search for a free parking space on the street in big cities by determining their probability in the BMW Navigation system display. The streets on the navigation map are colour-coded in blue to reflect the probability of finding a free parking space, allowing the driver to determine which streets should be favoured when searching for a parking spot.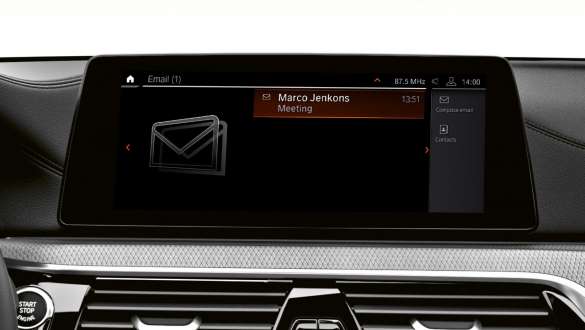 Microsoft Office 365.
Work in your car as if you were in your office with Microsoft Office 365. Dictate emails, take part in Skype for Business meetings, manage contacts and meetings and create tasks and reminders. All directly via your smartphone and with your natural voice. You can get started straight away with your existing Microsoft Office 365 Business account.
​
Fuel consumption and CO2 emissions.
BMW M550d xDrive Touring:
Fuel consumption in l/100 km (combined): 6.6–6.5
CO2 emissions in g/km (combined): 174–172

The information on fuel consumption, CO2 emissions and energy consumption has been determined in accordance with the prescribed measurement procedure VO (EU) 715/2007 in the version applicable at the time of type approval. The figures refer to a vehicle with basic configuration in Germany and the range shown considers optional equipment and the different size of wheels and tires available on the selected model.

Further information about the official fuel consumption and the official specific CO2 emissions for new passenger automobiles can be found in the 'New Passenger Vehicle Fuel Consumption and CO2 Emission Guidelines', which are available free of charge at all sales outlets and from DAT Deutsche Automobil Treuhand GmbH, Hellmuth-Hirth-Str. 1, 73760 Ostfildern, Germany and on https://www.dat.de/co2

The values are already based on the new WLTP regulation and are translated back into NEDC-equivalent values in order to ensure the comparison between the vehicles. For vehicle related taxes or other duties based (at least inter alia) on CO2-emissions the CO2 values may differ to the values stated here.