LEAD THE WAY. AND LET THE WORLD FOLLOW.
BMW ConnectedDrive Services & Apps in the BMW 6 Series Gran Coupé.
Communication, information and entertainment – BMW ConnectedDrive Services & Apps give you a whole new experience of mobility.
Read more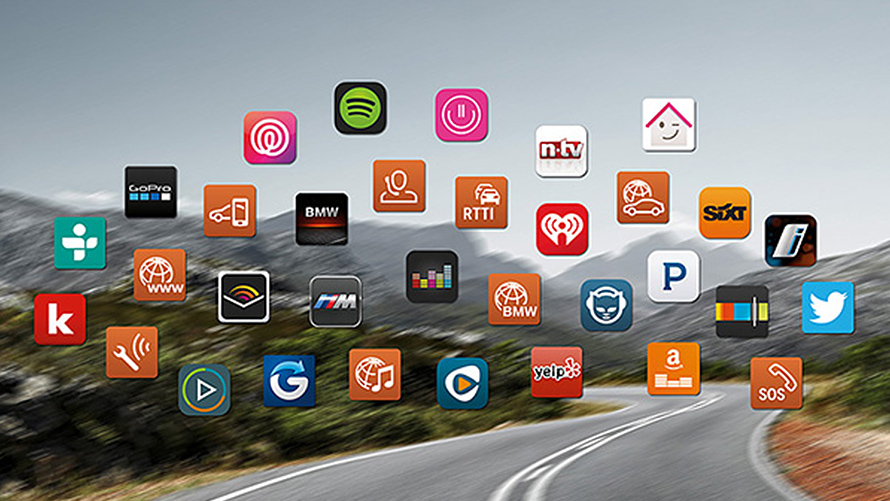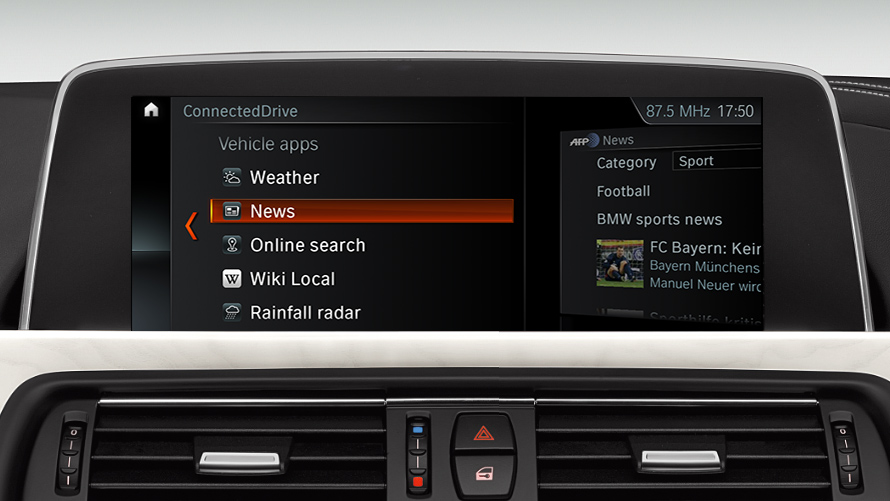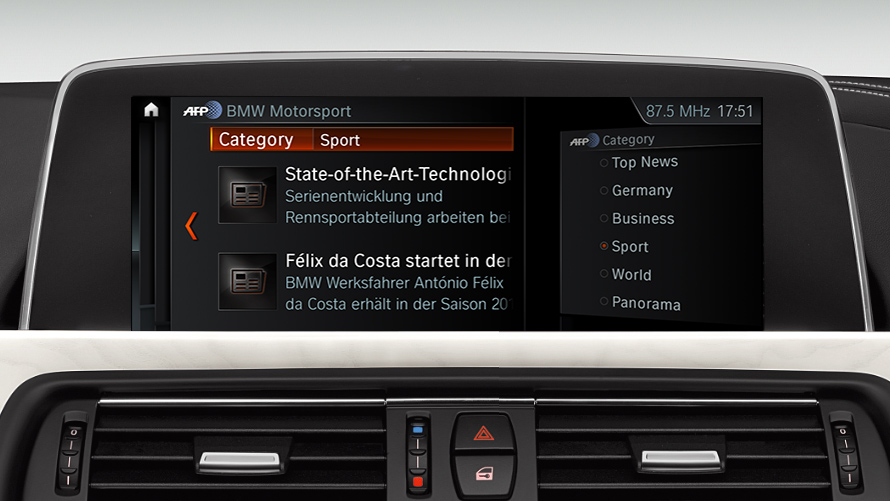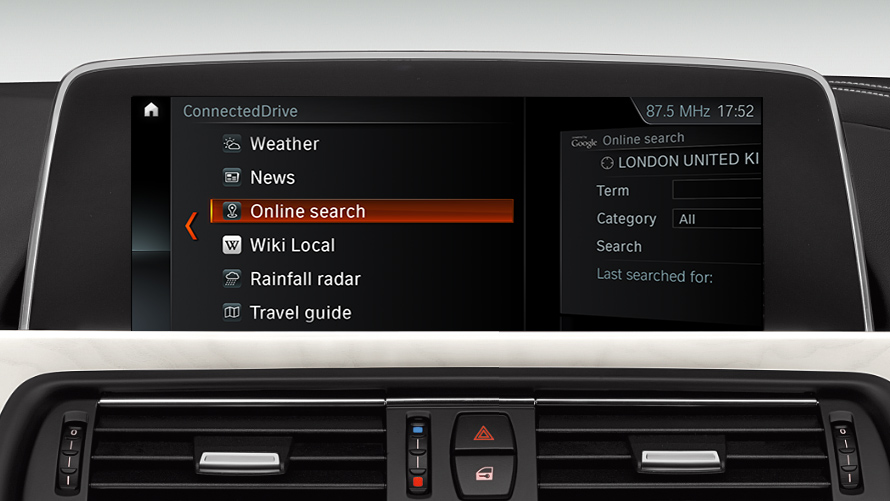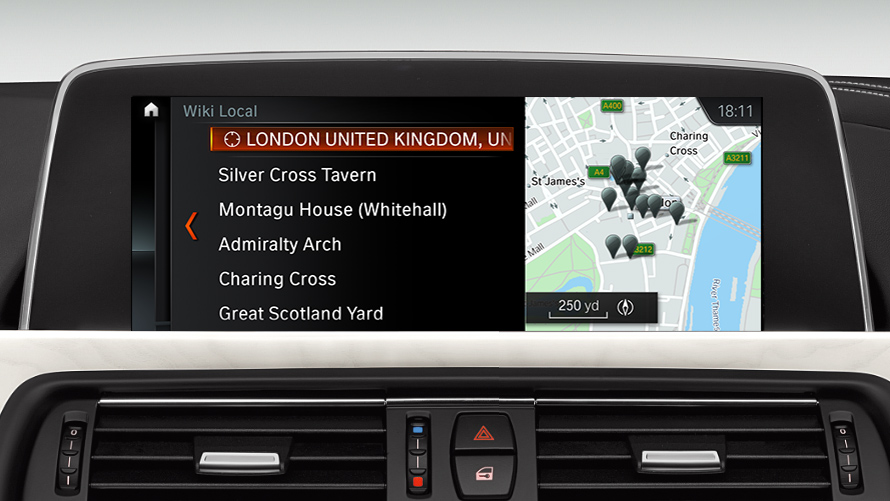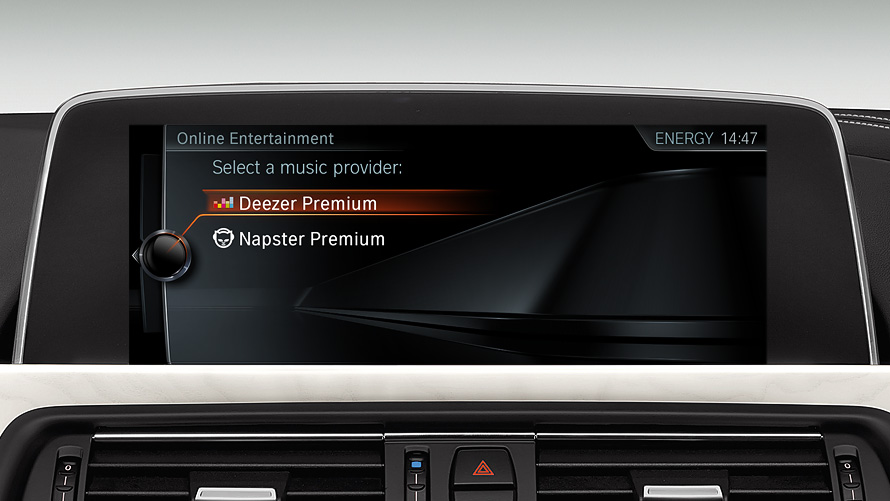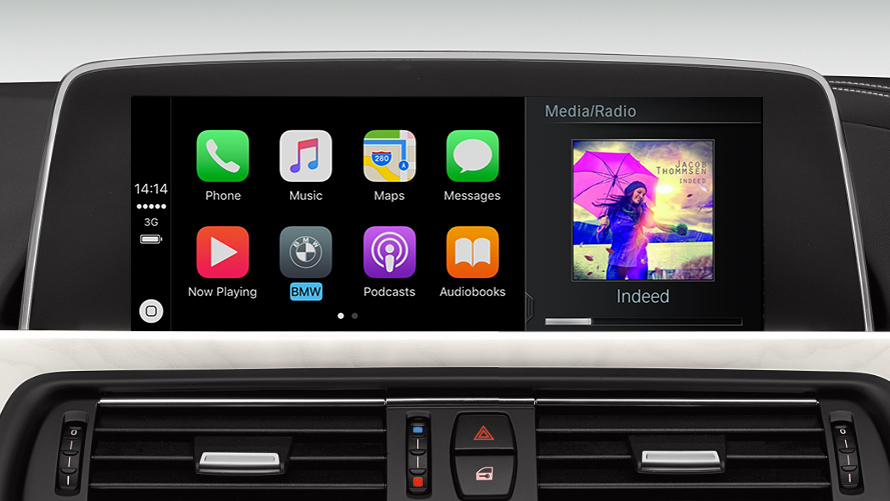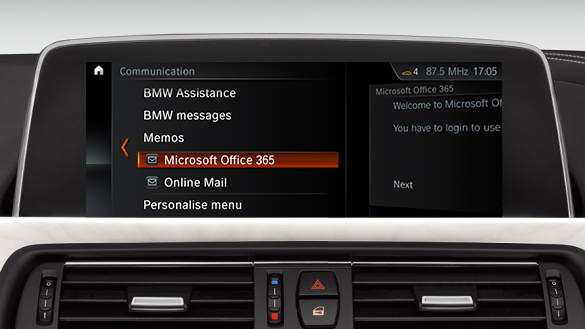 CONNECTED DRIVE SERVICES.
ConnectedDrive Services opens the door to the digital world of BMW. Use in-vehicle apps to stay fully up to date at all times regarding the news and weather. There is also an Office tool and an online search function. ConnectedDrive Services is a basic package that is needed when purchasing other digital services.

Apps

The Apps equipment feature is a platform enabling convenient use of selected smartphone apps in BMW vehicles. To make a variety of apps available for their customers, BMW not only develops its own apps, such as BMW Connected App and the BMW M laptimer, but also works closely with partners like Spotify, Napster, GoPro, Deezer and Audible so that those apps can also be used safely inside the car. Simply attach a compatible smartphone to the vehicle via the Snap-in adapter or a smartphone USB cable, or wirelessly. All of the app's functions can then be conveniently operated via the iDrive Controller. The selection of apps available for use in the car is constantly expanding thanks to close partnerships between BMW and a variety of different suppliers. For further information see www.bmw.com/apps.


BMW Car Hotspot LTE

The BMW Car Hotspot LTE via WLAN provides the opportunity to enjoy a fascinating high-speed internet experience even while on the move. A range of different end devices can be used for this, from iPod™ and iPad™ through to laptops and mobile phones of various different manufacturers.


Preparation for Apple CarPlay®

Why go without the features of your iPhone in your BMW when you can continue operating it as usual? The preparation for Apple CarPlay® gives you remote access to telephony as well as apps like iMessage, WhatsApp, TuneIn, Spotify and Apple Music. You can also use the voice button on the steering wheel to access Siri, Apple's voice assistant.


Microsoft Office 365

Work productively on the commute. Thanks to perfect integration of Microsoft Office 365 in the vehicle, emails, contacts and calendar entries are continuously synchronised with other devices and can be edited directly – even without a smartphone. Plus, Skype for Business conference calls can be automatically joined with just one click.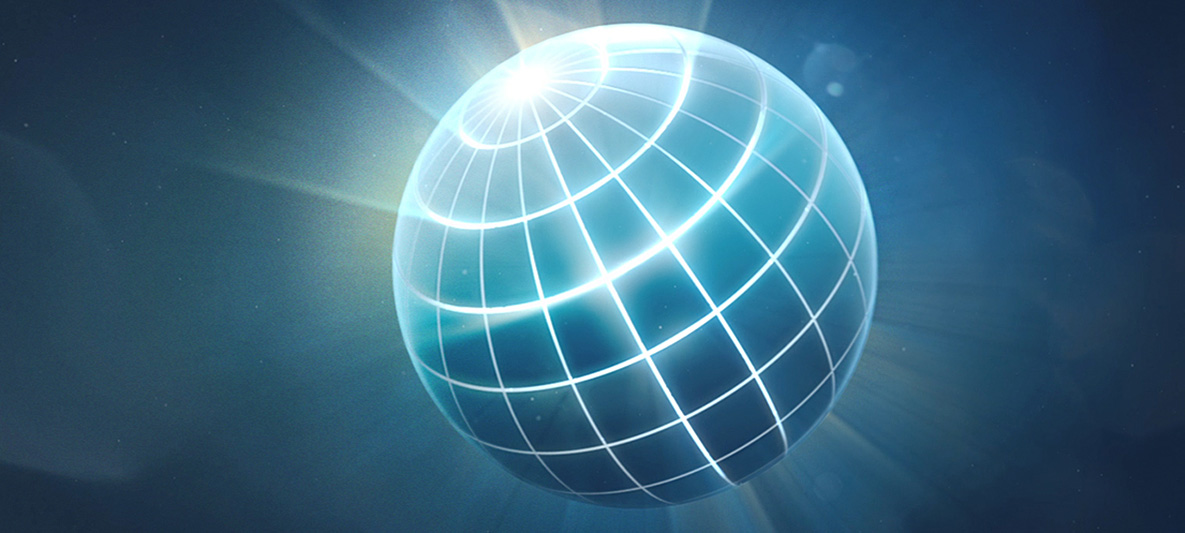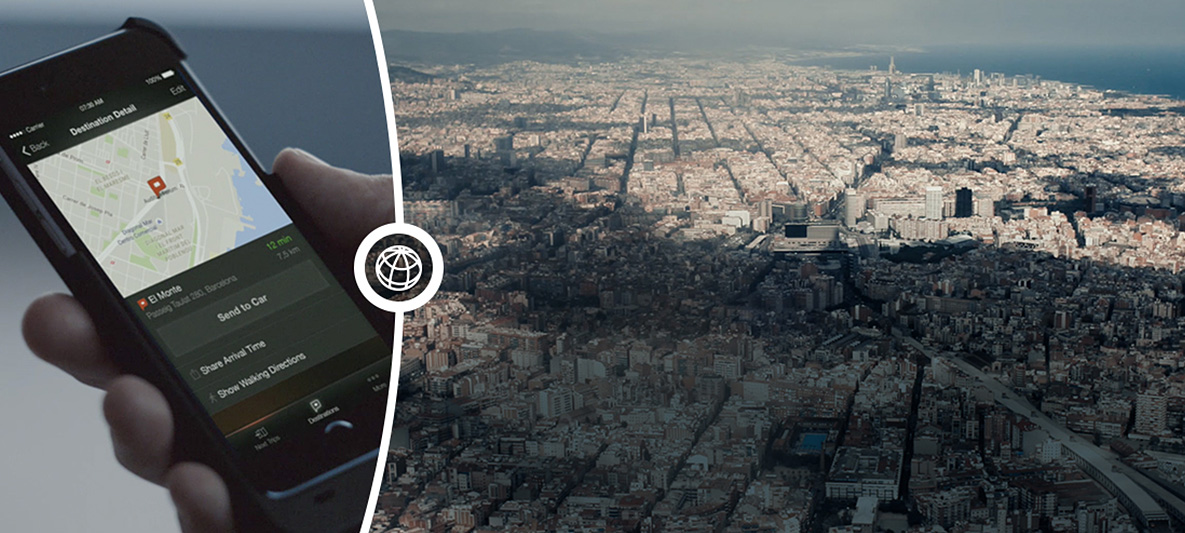 BMW CONNECTED.
Connect with your BMW. The BMW Connected app is your digital mobility assistant which takes care of your needs before and during your journey. Access your car using your smartphone, smartwatch or Amazon Echo, send destinations to the navigation system or receive reminders for meetings to make sure you arrive there on time.

BMW Connected App on the App Store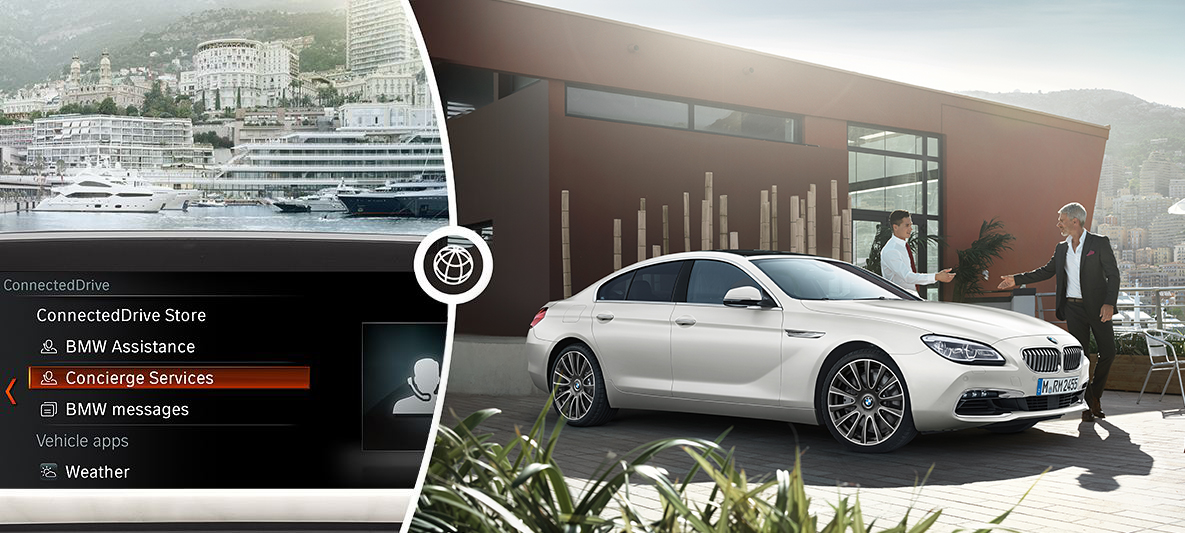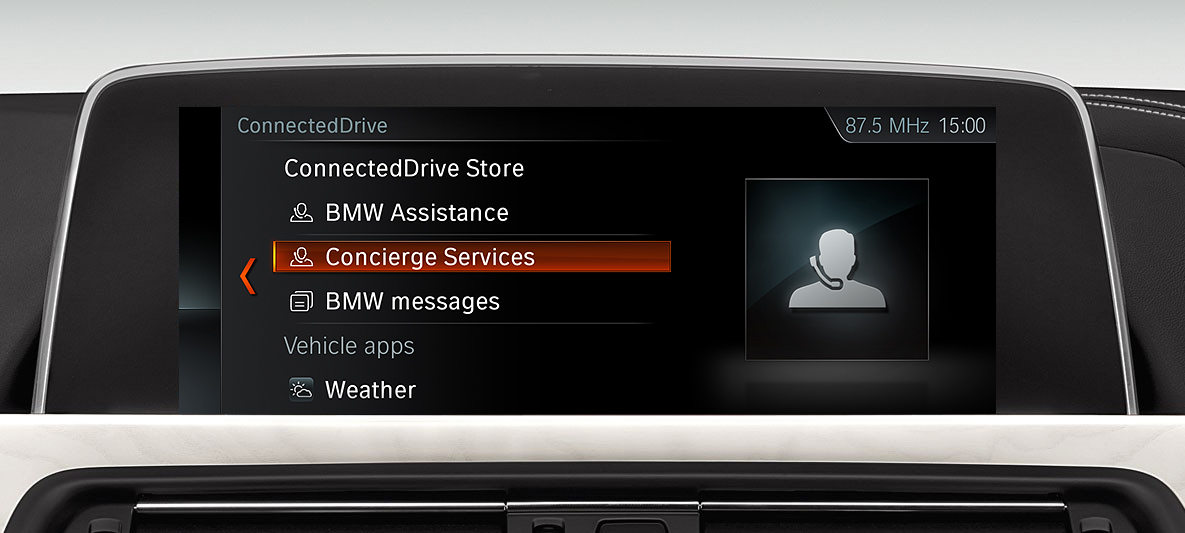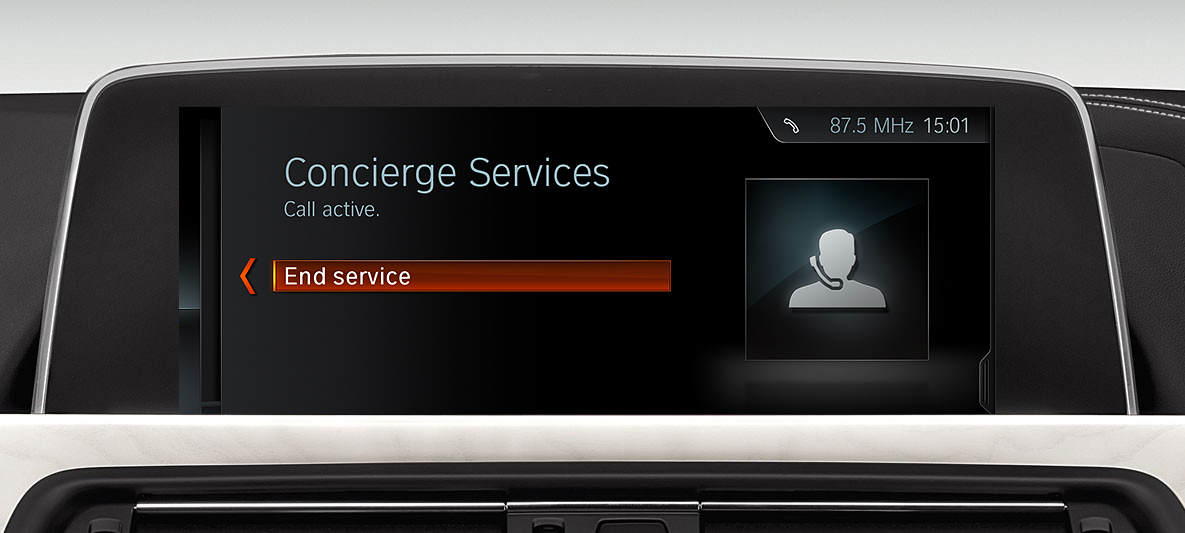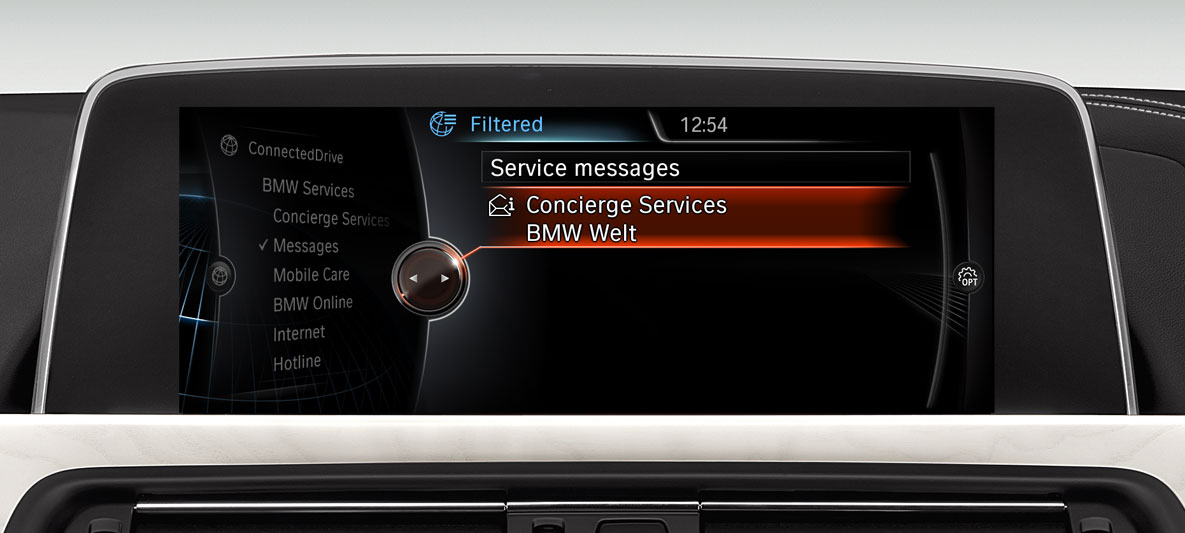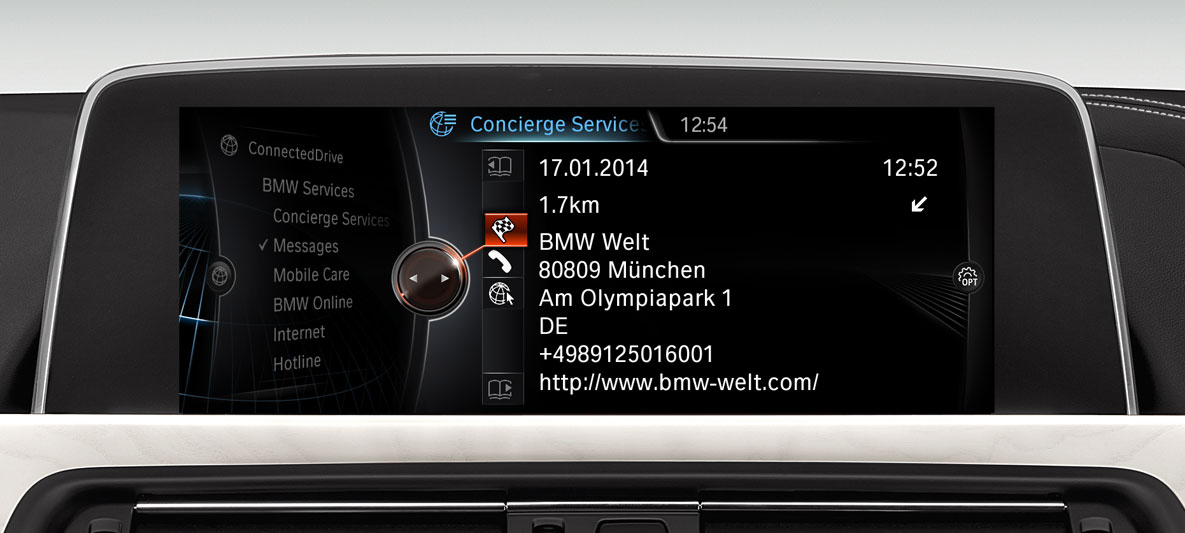 CONCIERGE SERVICES.
Will it be sunny tomorrow in Rome? When is my flight and where is the best restaurant in the city? Concierge Services are there to help when you are travelling and can support you with any request at the touch of a button – individual, personal and fast. Wherever you are, whatever you need. The term is three years.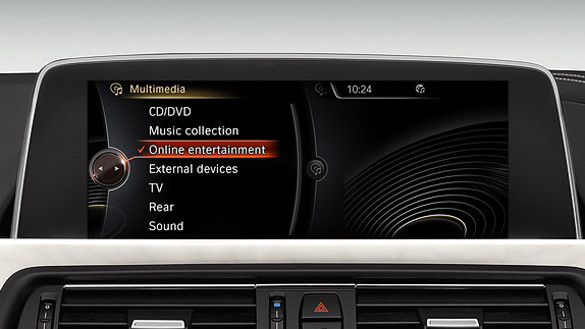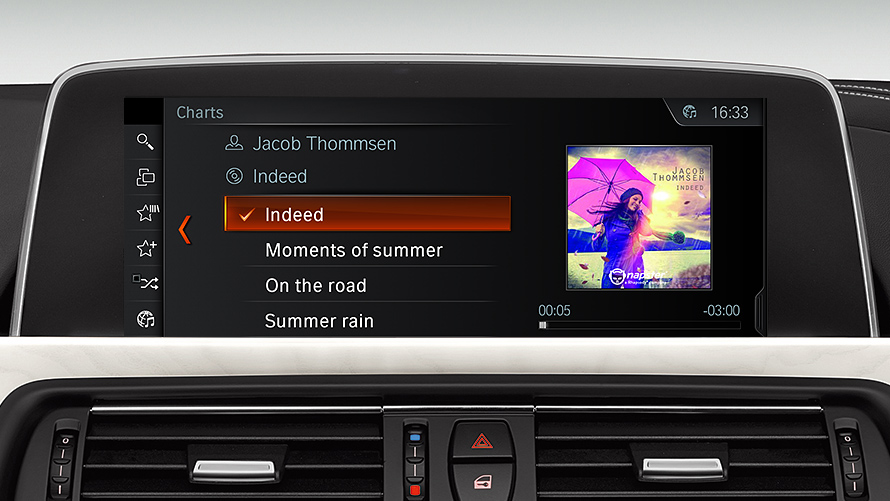 ONLINE ENTERTAINMENT.
The perfect song for every situation, every road and every mood. Online Entertainment offers direct and unlimited access to more than 22 million music titles inside the BMW – all without a smartphone or other device. There are plenty of tracks here to suit every taste. As soon as an artist's song or album is played in the car, it is automatically downloaded to the car's hard disc. For guaranteed listening enjoyment without any interruptions.
With the Online Entertainment offer, a flat-rate account lasting one year can be opened with any BMW music partner, for example with Napster, which can be used in six different European countries at no additional cost: Germany, France, the UK, Italy, Spain and the Netherlands.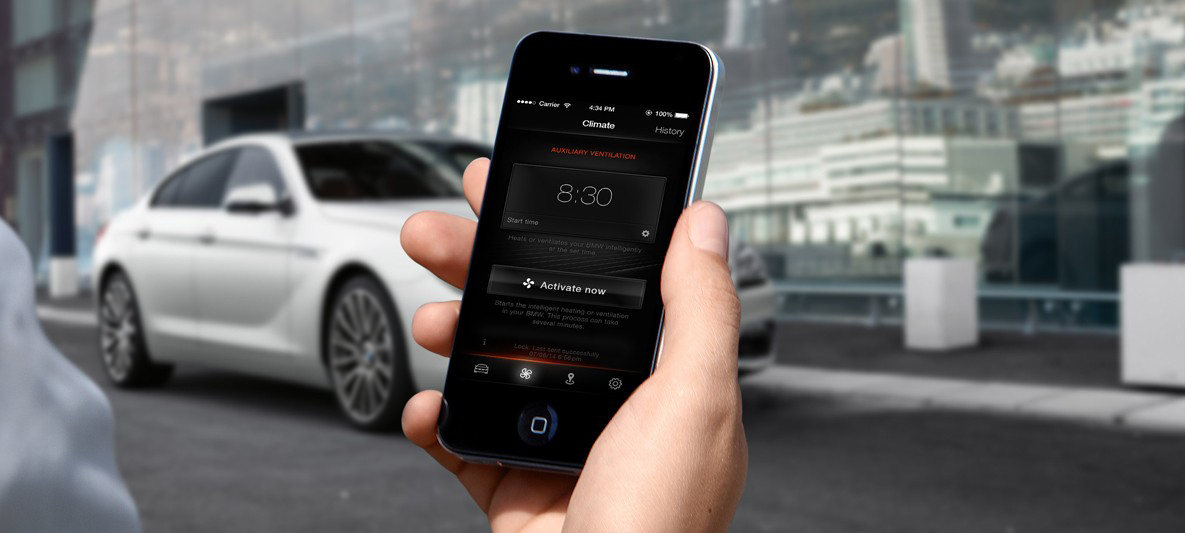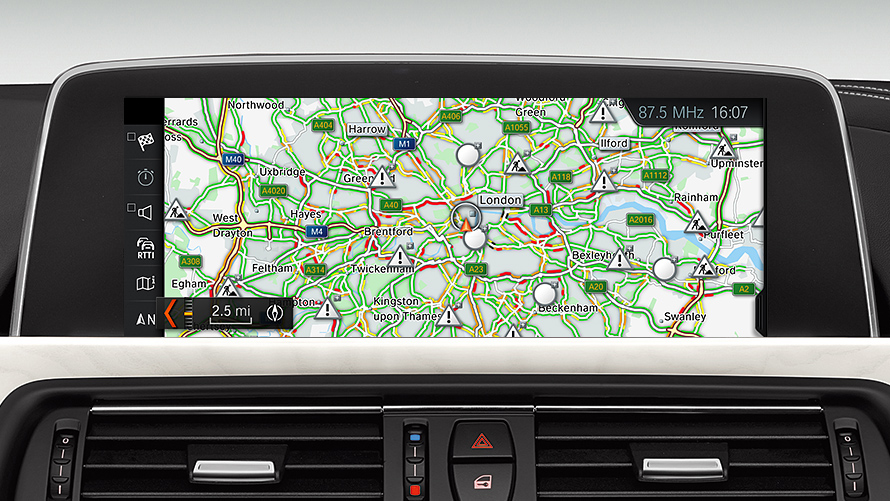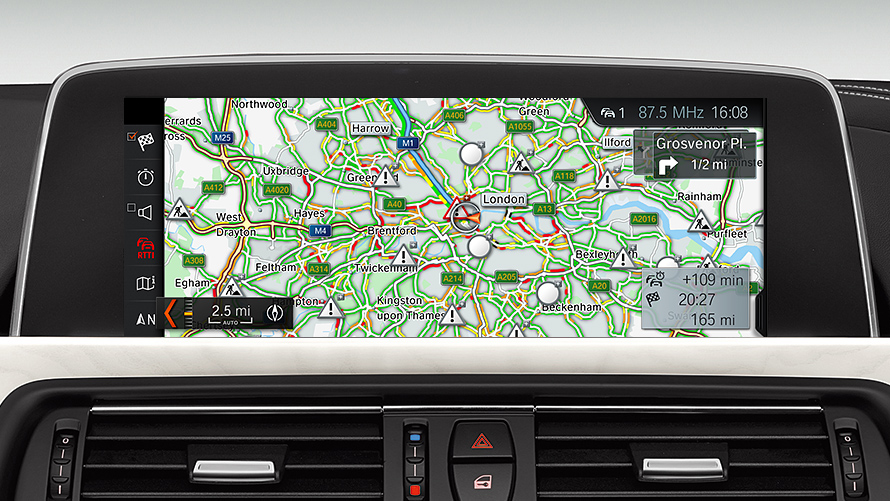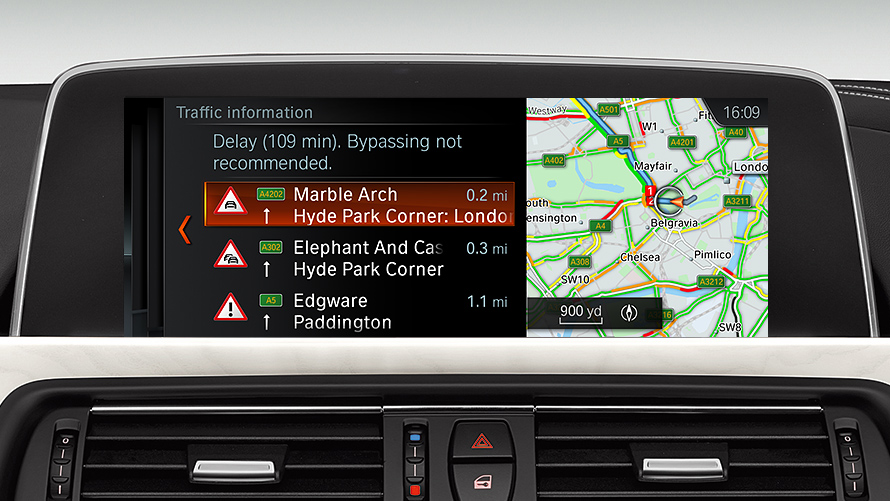 REAL TIME TRAFFIC INFORMATION.
Why waste time in traffic jams? Real Time Traffic Information lets you reach your destination faster and more effectively. It monitors the current traffic situation virtually in real-time and calculates alternative routes. The local hazard warning system is an additional feature that alerts you to adverse road conditions or accidents.

Real Time Traffic Information.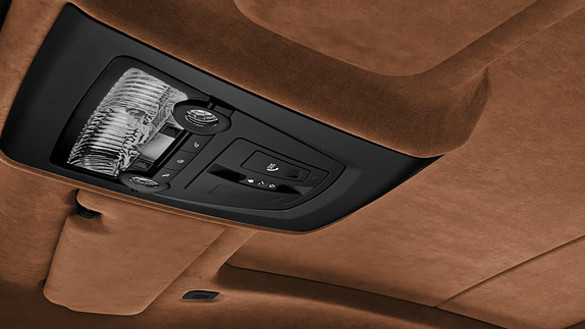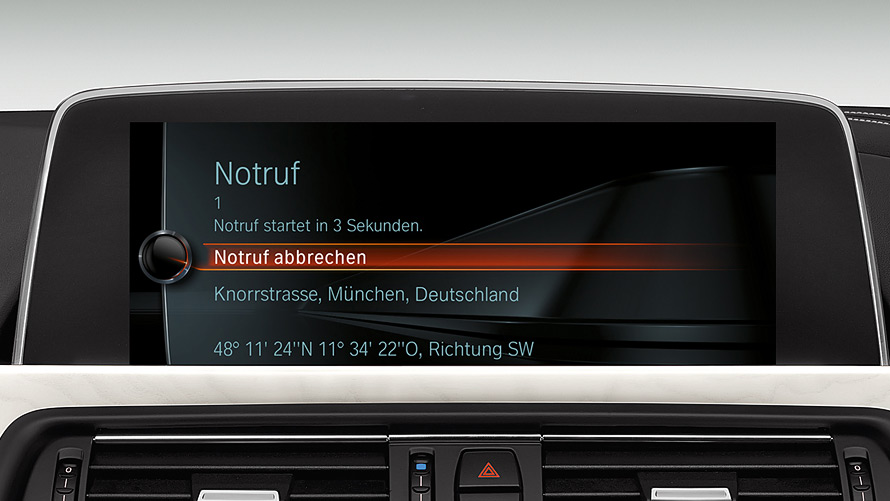 INTELLIGENT EMERGENCY CALL.
If there is an accident, time is of the essence. Intelligent Emergency Call gets help and can even save lives in case of an emergency. It contacts specially trained call centre agents who offer support to you and your passengers until the emergency services arrive. The first responders also receive important information directly.

Intelligent Emergency Call.