ORIGINAL BMW ACCESSORIES FOR THE BMW 5 SERIES TOURING.
Additional equipment and design enhancements for the BMW 5 Series Touring.
All BMW drivers enjoy driving pleasure as standard. Original BMW Accessories exists to meet your special desires. We offer a broad selection of individual additions and extras that are perfectly suited to your BMW 5 Series Touring in quality, design and performance, offering you maximum added value – whatever you have in mind.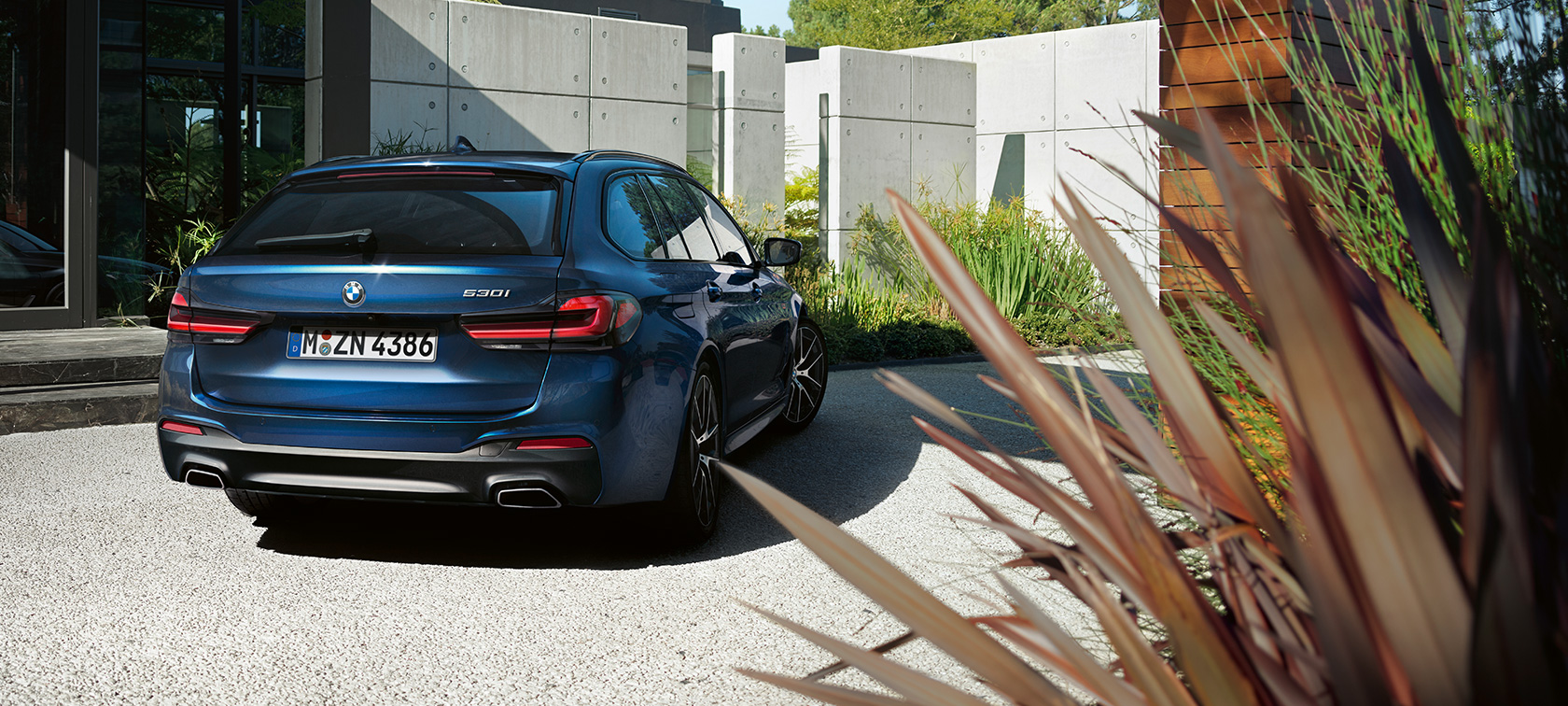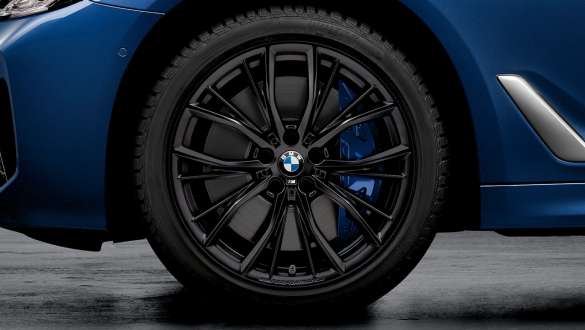 19" M Performance double spoke 786 M, Jetblack matt.
The high-quality 19" M Performance forged wheel Double-spoke style 786 M can be fitted with snow chains and is designed in Jetblack matt with the colour M logo and milled M Performance lettering. TPMS winter complete wheel with run-flat tyre, wheel size 8 J x 19 with tyre size 245/40 R 19 98H XL RSC.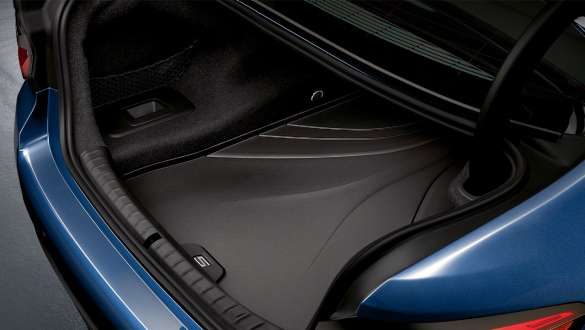 BMW luggage compartment mat.
The durable, anti-slip, water-resistant fitted mat with raised borders on all sides and a shapely design protects the luggage compartment from dirt and moisture. Designed in black with a stainless steel inlay, it perfectly matches the interior.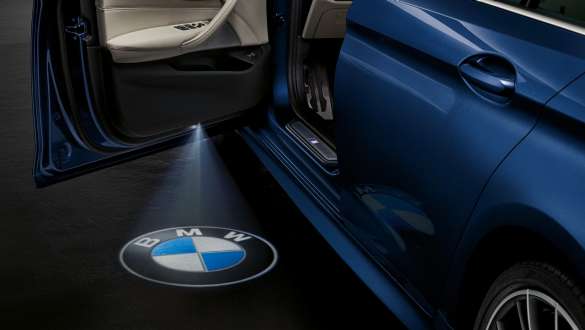 BMW LED door projectors.
The new BMW LED door projectors with improved projection quality and above-average lifespan make entering and exiting the vehicle an unique experience. They are automatically activated when the doors are opened and light up the entry area in a wholly individual manner by projecting an image onto the ground next to the vehicle. The driver can personally select the image projected using the interchangeable slides and can choose between the BMW logo and the BMW M logo.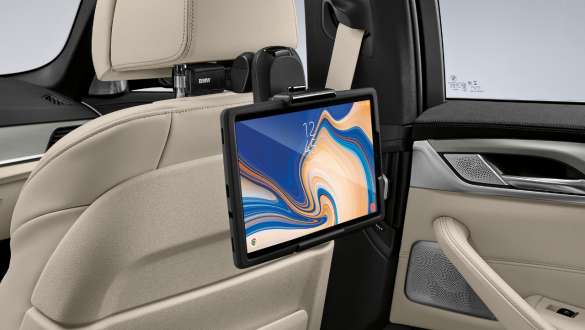 BMW Universal holder for tablets with BMW safety case
The universal holder is adjustable in terms of size and is attached to the separately available basic carrier or to the optional equipment "Travel & Comfort". It provides a secure hold for a wide range of Apple or Samsung tablets with BMW safety case from 7" to 11". It can be rotated by 360° and locked in any desired inclination.
Discover more BMW accessories for the BMW 5 Series Touring by categories.
BMW SERVICES OF THE BMW 5 SERIES TOURING.
Service packages, benefits and partners of the BMW 5 Series Touring.
BMW sets the standards in service and is always there for you. With Breakdown and Accident Assistance, our experts are available to you around the clock for emergencies – 365 days a year. Thanks to the innovative BMW Teleservices, your BMW 5 Series Touring automatically notifies your BMW Service Partner of maintenance needs and malfunctions, so they can contact you independently. With BMW Service Inclusive, these and all other services are financially covered for the time period of your choice. Secure more time for the important things in your life: With the wide range of services offered by BMW, you are always on the safe side.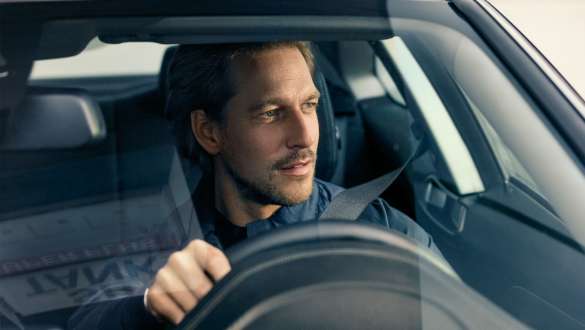 BMW Service Inclusive.
Just let go and concentrate on what really matters – enjoying the drive. With BMW Service Inclusive, you can do just that. With a single one-off payment you get all included services and maintenance tasks for a period of your choice.
Find out more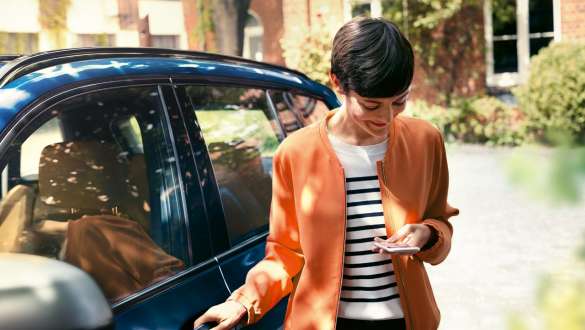 BMW Teleservices.
With the innovative Teleservices of BMW ConnectedDrive your BMW helps you to keep a clear head: when maintenance is needed or in case of a malfunction it provides your preferred BMW Service Partner with all relevant vehicle data. Your Service Partner will then contact you to arrange an appointment. So you can rely on a fast and straightforward service and don't have to think of everything yourself. The only requirement: you have registered your vehicle online in the BMW ConnectedDrive Portal and have selected a Service Partner. Discover now how BMW Teleservices can bring more convenience to your life.
Find out more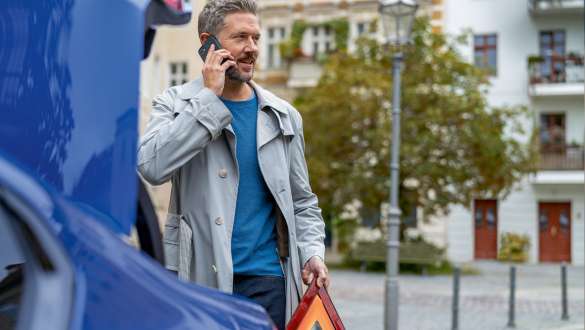 BMW Roadside Assistance.
The free BMW Roadside Assistance service is available to all BMW drivers around the clock, 365 days a year. A single call – and our experts are at your service, either on the phone or on the scene if required.
BMW M PERFORMANCE PARTS FOR THE BMW 5 SERIES TOURING.
Sporty equipment for the BMW 5 Series Touring.
The BMW 5 Series Touring represents sportiness and comfortable versatility: high-quality accessories from BMW M Performance Parts underline the dynamic character of the vehicle.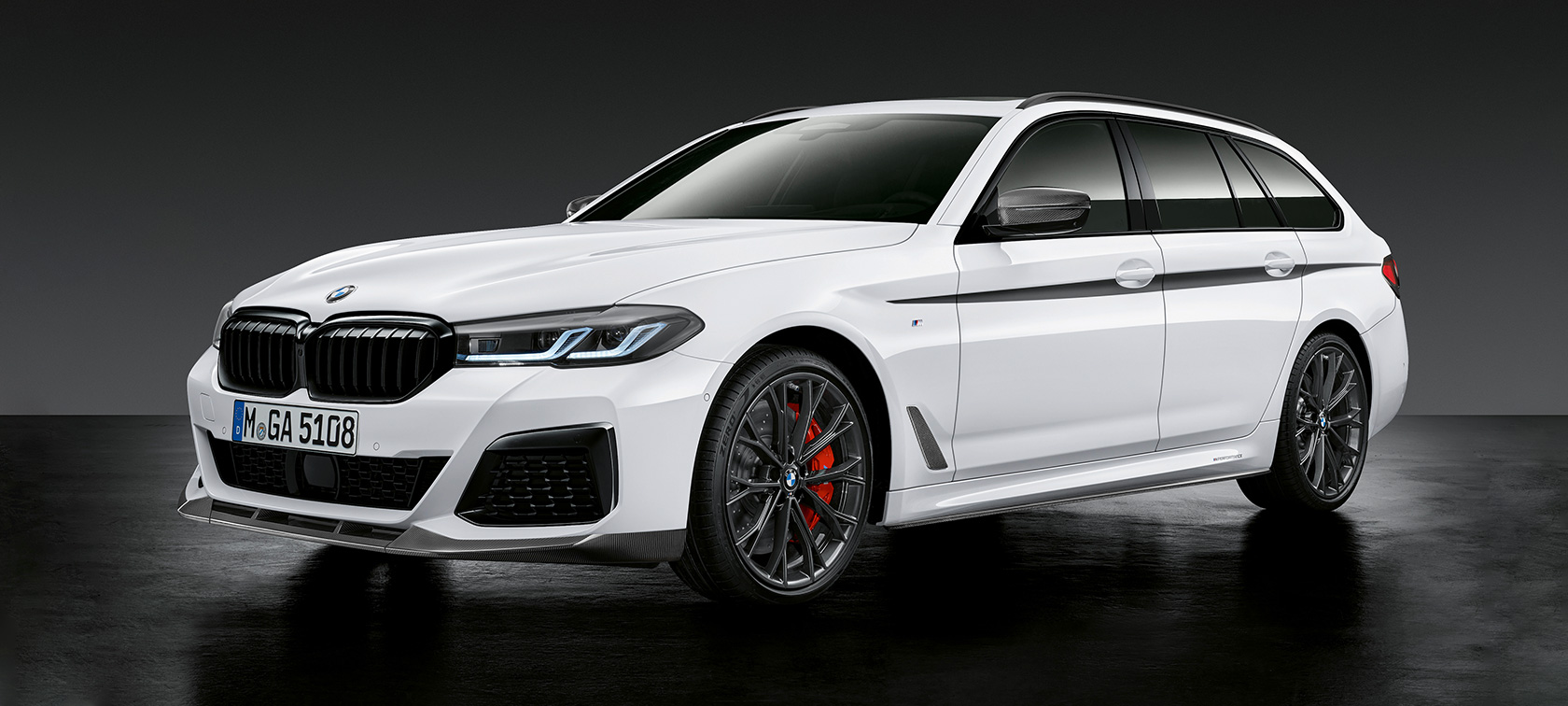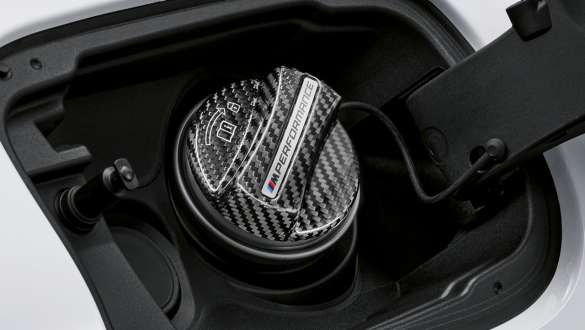 M Performance fuel filler cap carbon fibre.
Details make the difference: the M Performance fuel filler cap is made of premium carbon fibre. It emphasises the vehicle's sporty, individual look, enhancing it visually. The original BMW part is optimally resistant to petrol and diesel fuels. With M Performance designation on brushed aluminium.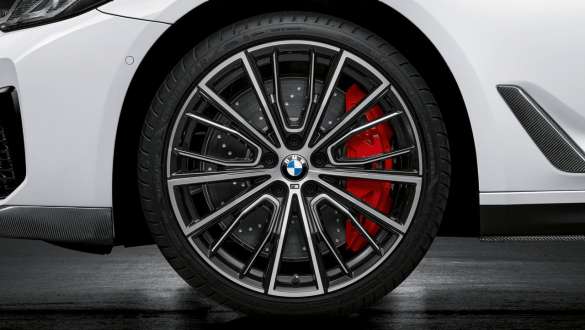 20" M Performance forged wheel Multi-spoke style 732 M Bicolor.
The high-quality 20" M Performance forged wheels Multi-spoke style 732 M are designed in Bicolor Night Gold, gloss-milled and gloss-lathed and feature the coloured M logo. TPMS summer complete wheel set with run-flat tyres, wheel size 8J x 20 with tyre size 245/35 R20 95Y XL RSC at the front and 9J x 20 with tyre size 275/30 R20 97Y XL RSC at the rear.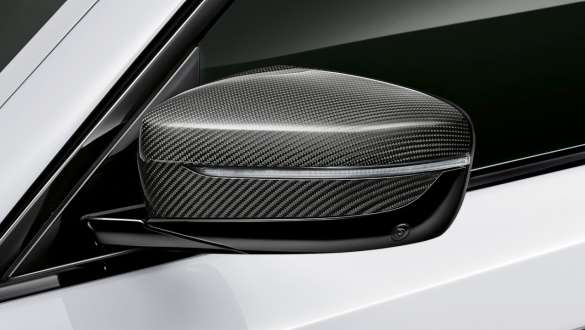 M Performance exterior mirror cap, carbon fibre.
Elaborately hand-made from carbon fibre, the striking M Performance exterior mirror caps highlight the vehicle's high-tech pedigree. Their dynamic design ensures an eye-catching premium look and adds an individual athletic touch.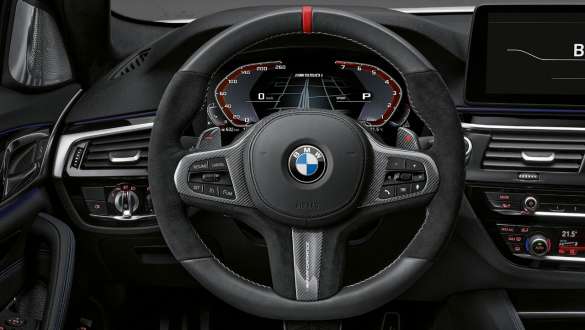 M Performance steering wheel.
Convincing arguments to hand: thanks to its Alcantara grip area, the M Performance steering wheel is especially pleasant and firm to hold – for a more direct steering sensation. Its distinctive contours and the centre marking made of red leather additionally reinforce the individual motorsport look.
BMW CONNECTED DRIVE SERVICES & APPS.
Innovative technologies and offers for the BMW 5 Series Touring.
In the BMW ConnectedDrive Store you will find a large number of innovative apps and digital services that link you with your BMW 5 Series Touring and the world. Click on the button below to see an overview of the broad range offered by BMW ConnectedDrive. Discover practical applications such as Real Time Traffic Information providing up-to-the-minute traffic news or the Remote Services that allow you to control your BMW by smartphone from afar. Check out which BMW ConnectedDrive services are available for your vehicle and which ones you can renew. How you benefit: even if you already own a BMW, you can still conveniently book services and apps to add on later in the BMW ConnectedDrive Store.

Read more
​
FUEL CONSUMPTION AND CO2 EMISSIONS.
BMW 530i Touring:
Fuel consumption in l/100 km (combined): 7.2
CO2 emissions in g/km (combined): 164

The information on fuel consumption, CO2 emissions and energy consumption has been determined in accordance with the prescribed measurement procedure VO (EU) 715/2007 in the version applicable at the time of type approval. The figures refer to a vehicle with basic configuration in Germany and the range shown considers optional equipment and the different size of wheels and tires available on the selected model.

Further information about the official fuel consumption and the official specific CO2 emissions for new passenger automobiles can be found in the 'New Passenger Vehicle Fuel Consumption and CO2 Emission Guidelines', which are available free of charge at all sales outlets and from DAT Deutsche Automobil Treuhand GmbH, Hellmuth-Hirth-Str. 1, 73760 Ostfildern, Germany and on https://www.dat.de/co2

The values are already based on the new WLTP regulation and are translated back into NEDC-equivalent values in order to ensure the comparison between the vehicles. For vehicle related taxes or other duties based (at least inter alia) on CO2-emissions the CO2 values may differ to the values stated here.