BMW MINOR DAMAGE REPAIR AND CARE.
Small jobs. Great joy.
Stone chip damage to the windscreen, a small dent on the bumper, scratches on the interior: This can happen very quickly if you use your BMW intensively. But these unavoidable indications of use are removed again just as quickly - with the new BMW minor damage repairs.
Special techniques for glass, plastics and interior surfaces, deployed skilfully by the BMW service professionals - and your BMW will look as good as new again. And you save plenty of cash: BMW minor damage repairs are costed fairly, you avoid more serious damage and therefore costlier repairs and retain the value of your BMW.
Read more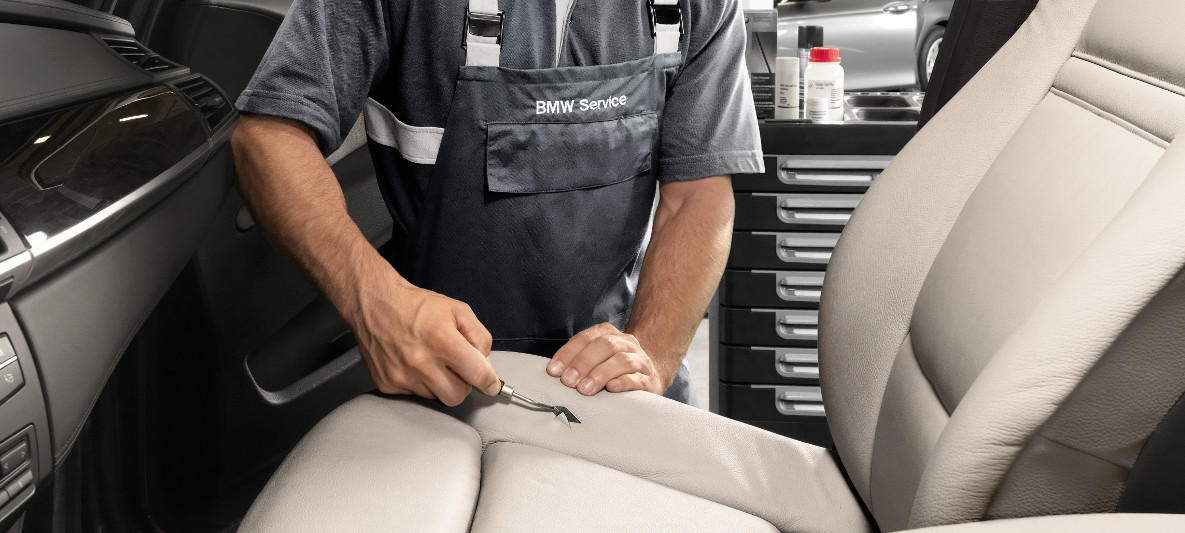 BMW INTERIOR REPAIR.
With the BMW internal repair, slits and burn holes in seat covers can be repaired with the same BMW quality as small interior damage, such as drill holes in plastic parts.
A moment's inattention can leave behind lasting stains on the leather and materials of a car seat. And the interior plastic parts can also be scratched easily. With the BMW interior repair, such damage can be resolved quickly and easily in BMW quality.
BMW interior repair is used in particular for:
Scratches and scrapes
Discolouration and dirt
Holes up to 15 millimetres in diameter
Slits up to 40 millimetres long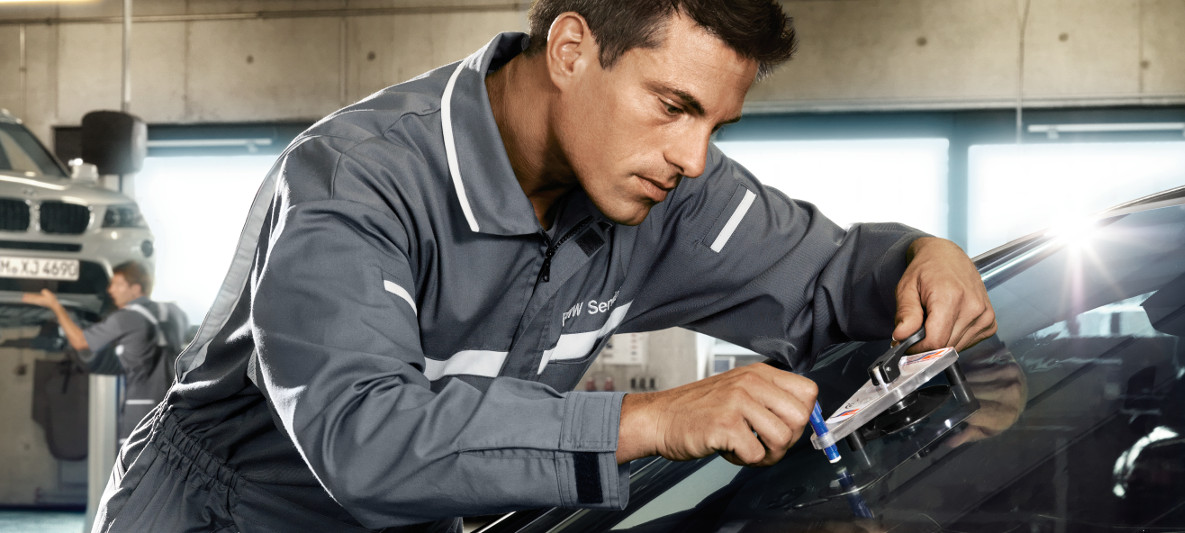 BMW GLASS REPAIR.
Minor glass damage to the front windscreen is not only annoying, it may also be dangerous. A crack can occur quickly and the windscreen has to be replaced. The free BMW glass repair can save this misfortune. BMW service experts resolve glass damage quickly and reliably. If repair is not possible, a new Original BMW Windscreen is inserted.
Advantages of glass repair

Requirements for a glass repair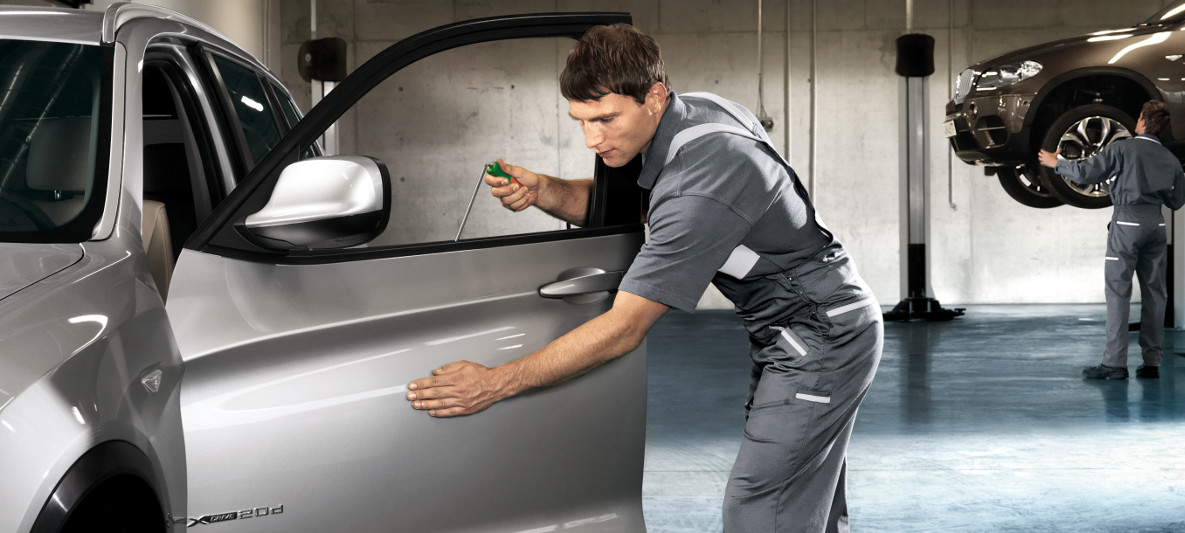 BMW DENT REPAIR.
A little distraction can cause a dent in your vehicle. With the BMW dent repair you can resolve metal damage cost-effectively and quickly without the need to repaint.
You will also benefit from the services offered by your BMW Service Partner if hail damages your vehicle. He can remove or straighten out any small dent using innovative repair methods and achieve a perfect result – in the familiar BMW quality.
BMW dent repair is particularly well suited to:
Hail damage or dents, bends and compression
Dents that do not damage the original paintwork
Damage up to 60 millimetres in diameter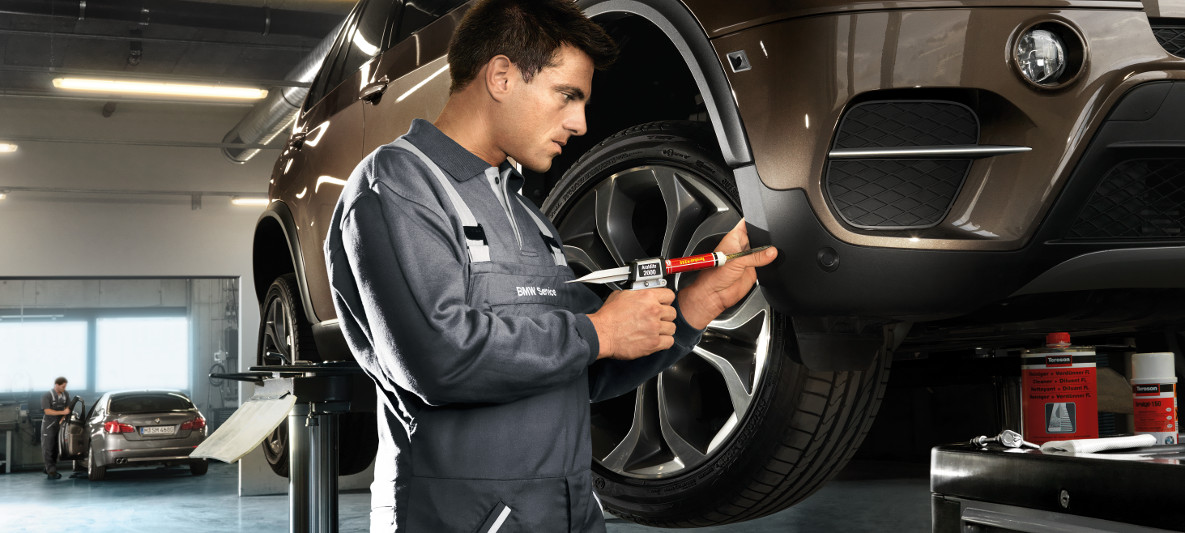 BMW PLASTIC REPAIR.
Added value and new joy at particularly attractive conditions – that is the new BMW plastic repair: a specially developed repair process for minor damage to bumpers and other plastic parts on the body of your BMW.
These days plastic is very important to the function and design of any BMW. It can happen to anyone: in a multi-storey car park or the busyness of day-to-day life. Scratches, slits and small holes often occur unnoticed but affect the appearance and value of your BMW. Our BMW service team now has the innovative and inexpensive answer to these minor blemishes: the new BMW plastic repair. Simple. Added value. More joy.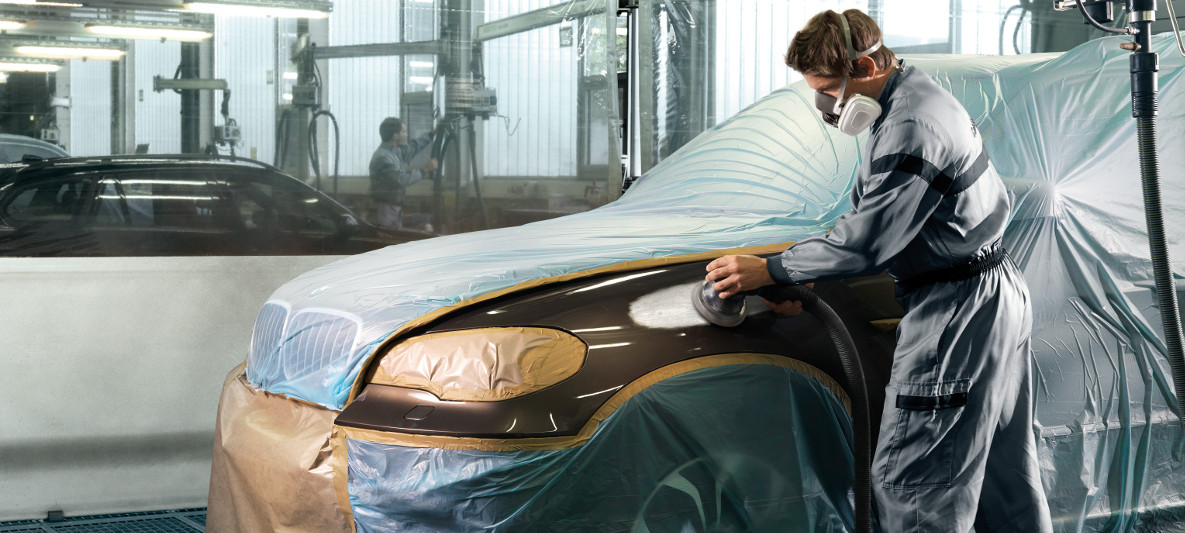 BMW SPOT REPAIR.
A scratch on the paint affects the appearance of your vehicle. With the BMW spot repair your BMW Service Partner resolves minor paint damage in the customary BMW quality: quickly, precisely using the environmentally friendly BMW ColorSystem.
Using special paint treatment and part painting, stone chip damage, scrapes and small scratches on the paintwork can be improved without removing the parts – with a glistening result.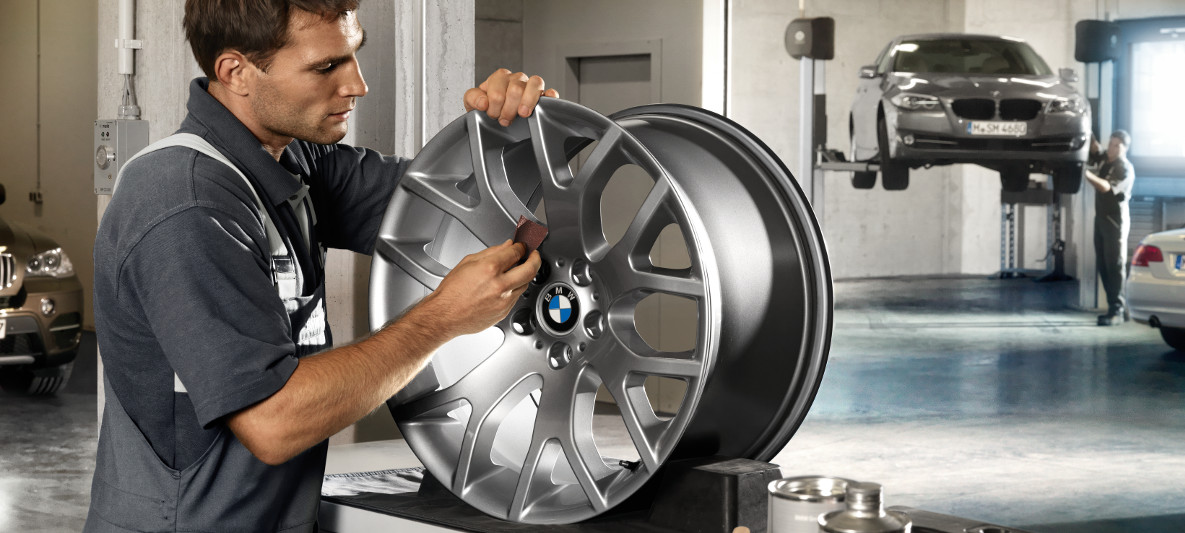 BMW RIM REPAIR.
If your attention is distracted even for a moment you could damage your rims, e.g. by touching the kerb stone. Contact your BMW Service Partner immediately for a professional rim repair and to ensure your safety.
In general it's just a blemish that can be repaired and painted with an innovative plaster during the BMW rim repair. Your BMW rim will look as good as new again. It is only necessary to exchange the rim if there is serious structural damage.