IN AN EMERGENCY, A RELIABLE PARTNER YOU CAN TRUST.
BMW Breakdown and Accident Management.
In expert hands round the clock: enjoy maximum driving pleasure, safety and convenience with your BMW. Our BMW Breakdown and Accident Management makes sure you're also well taken care of in emergencies. 365 days a year, 24 hours a day.
Just contact BMW Mobile Service if you need on-the-spot roadside assistance: we'll send a BMW Servicemobile straight out to you or arrange for roadside assistance through selected cooperation partners. If necessary, we'll also organise a taxi or hotel reservation.
In the event of an accident, the specialists from BMW Accident Management are there for you. They know exactly what needs to be done and will have you back on the road in no time. Wherever your journey takes you, BMW Breakdown and Accident Management means you're never left to fend for yourself.
Read more
BMW ACCIDENT HOTLINE.
The BMW Accident Hotline is your first port of call in the event of an accident. And we mean that literally, because we provide you with advice and technical assistance and take care of all the details: arranging a towing service, providing a replacement vehicle or submitting the initial report to the insurance company. BMW Accident Management lets you straighten out even difficult situations quickly and simply. Our experts are there for you round the clock.
The BMW Accident Hotline services

One call. All the answers. Towing service, replacement vehicle or claims settlement: BMW Accident Management takes care of all the important details in an emergency.


An overview of the services:

• Organisation of towing service and a replacement vehicle (rental car) for the duration of the repair
• Notification of the nearest BMW Service Partner
• BMW Partner assists with submitting the report to your insurance company
• Ensuring your car is repaired at a BMW-approved workshop
• Dealing with invoicing and expert claims settlement with the insurance company by BMW Partner
• General recommendations on how to act following an accident
• Advice on alternative travel options


Associated costs such as the towing service, repair costs, replacement vehicle etc. are not included in the service.

Professional accident repair

Supreme quality, optimum value retention – the first port of call for your BMW: along with technological advances, repairing BMW vehicles is becoming an increasingly sophisticated affair. Only your BMW Service Partner is able to perform the work to precisely the required standard. Highly qualified specialists restore your BMW technically and visually to its original condition and ensure it meets all crash test specifications. As you might expect, the repairs are carried out using Original BMW Parts, which are manufactured with great attention to detail and thoroughly tested. And if your BMW needs paintwork repairs, this is done using environmentally friendly paint from the BMW ColorSystem.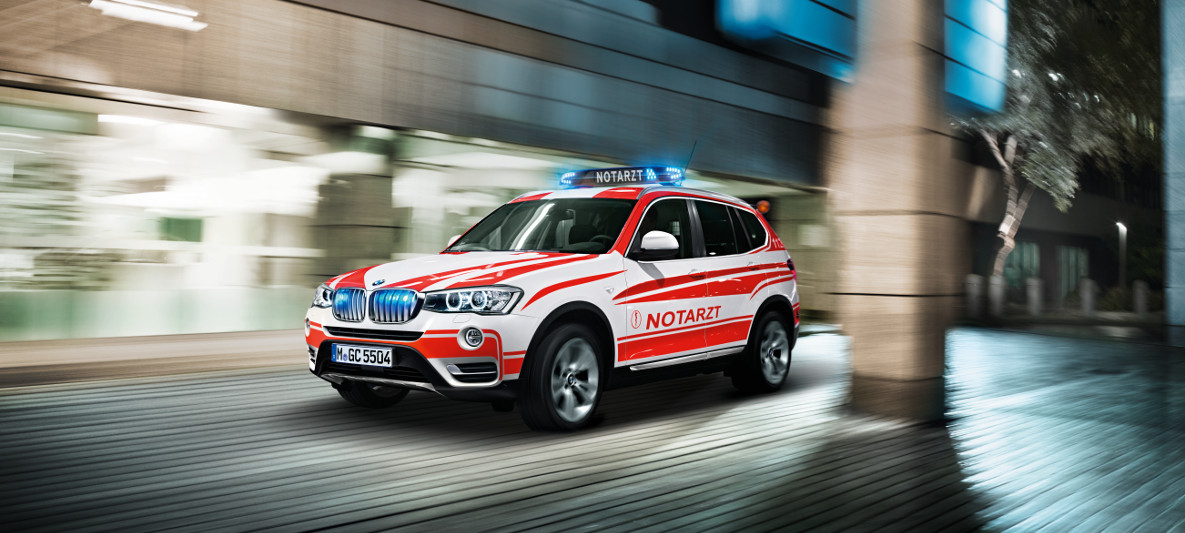 BMW RESCUE INFORMATION FOR OCCUPANTS.
Especially after a serious car accident, time is of the essence when the rescue services need to get injured persons out of the vehicle. That is why they need to be given full information as quickly as possible about the car in question. Where are its batteries? Where are the airbags? At what points can a vehicle can be cut open quickly and safely? That is why we came up with the idea of BMW Rescue Information for the emergency services, BMW Rescue Charts, and a special sticker for the windscreen.
BMW Rescue Charts

The BMW Rescue Charts supply the emergency services with important information that helps them gain swift, safe access to the occupants.
You can print out the BMW Rescue Charts as a PDF and keep it behind the driver's sun visor. The rescue charts are in colour, to make them easier to follow. We therefore recommend printing out the rescue chart for your vehicle using a colour printer.
Legal disclaimer: the content of the rescue data sheets is intended exclusively for trained members of the rescue services, for the technical rescue of persons.

Sticker for the windscreen

Your BMW Partner can also supply the "Rescue chart inside vehicle" sticker. So that rescuers know at a glance that there is a rescue chart in the car, the sticker needs to be affixed at the bottom of the windscreen, on the driver's side. Your BMW Partner will be glad to advise you.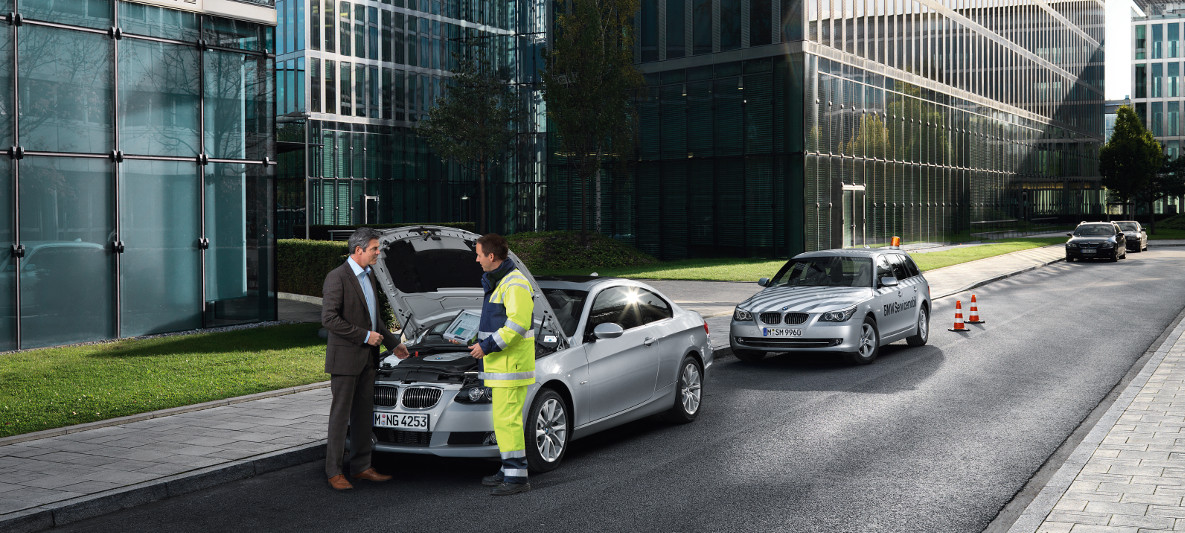 BMW BREAKDOWN MANAGEMENT: MOBILE CARE.
With BMW Mobile Care, a comprehensive package of mobility services is available to support you in the event of a breakdown. For maximum mobility – when it matters. No matter what day or time, simply contact BMW Mobile Service via the iDrive menu (only on vehicles with Control Display).

If you need roadside assistance on site, we can arrange a BMW Servicemobile quickly and reliably and, if necessary, a lot more besides, such as a towing service, a taxi and hotel accommodation. With BMW Mobile Care, our pan-European mobility guarantee, you will have all the advantages on board. The extensive range of BMW Mobile Care services is of course free of charge for you.
Roadside assistance on site

In most case we will already be able to help you over the phone. If you need help on site, we will immediately send out a BMW Servicemobile or organise BMW roadside assistance for you by selected specialist operators. We bear the costs for this service. Note: roadside assistance on site is limited solely to restoring your vehicle's roadworthiness.

Help with punctures and mishaps

We can also provide reliable assistance in the event of a puncture. If your BMW is fitted with runflat tyres and no replacement tyres are available within four hours, the costs of additional services are also reimbursed – excluding the cost of the tyres themselves.
In the event of minor mishaps, for instance if your keys have been locked inside the car or lost, if the wrong type of fuel has been added or if you run out of fuel, we'll be pleased to organise assistance. Please note that we do not assume any responsibility for the cost of roadside assistance on site, or of mobility services above and beyond the scope outlined above


Towing service to the nearest BMWService

If a problem cannot be rectified on the spot, we will cover the costs of towing your car to the nearest BMW Service Partner.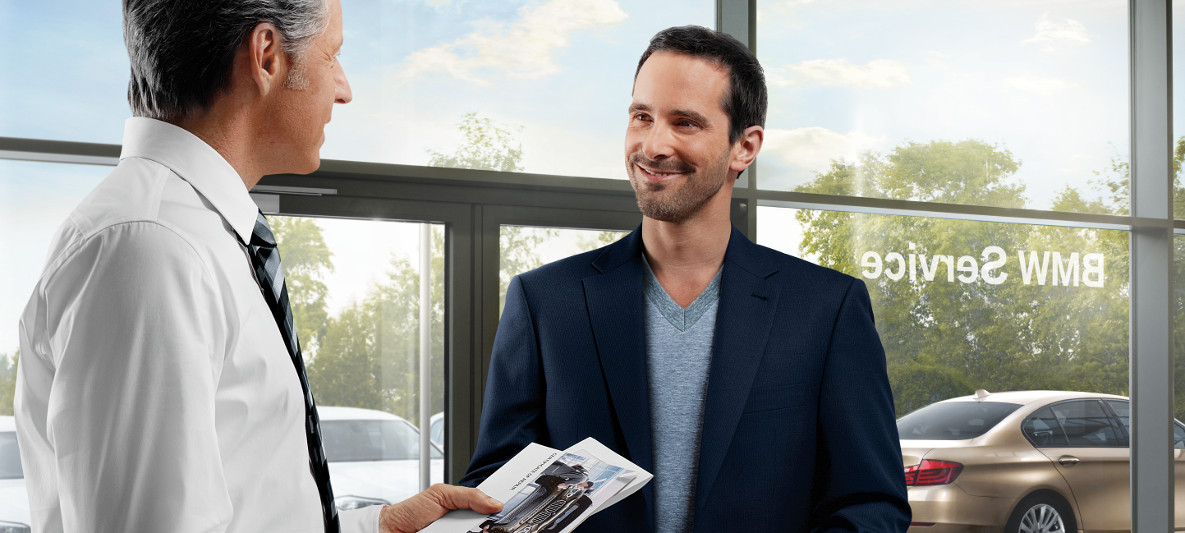 REIMBURSEMENT OF COSTS.
As a fundamental principle, only costs of a nature and scope that have been agreed with Mobile Service can be covered. Generally speaking, we take care of the costs of all BMW Mobile Care services directly on your behalf. If, exceptionally, you need to pay for services, we will reimburse you immediately. To do that, we need the original invoices for the services used (for example vehicle recovery companies) together with a copy of the repair invoice, and the completed notice of breakdown.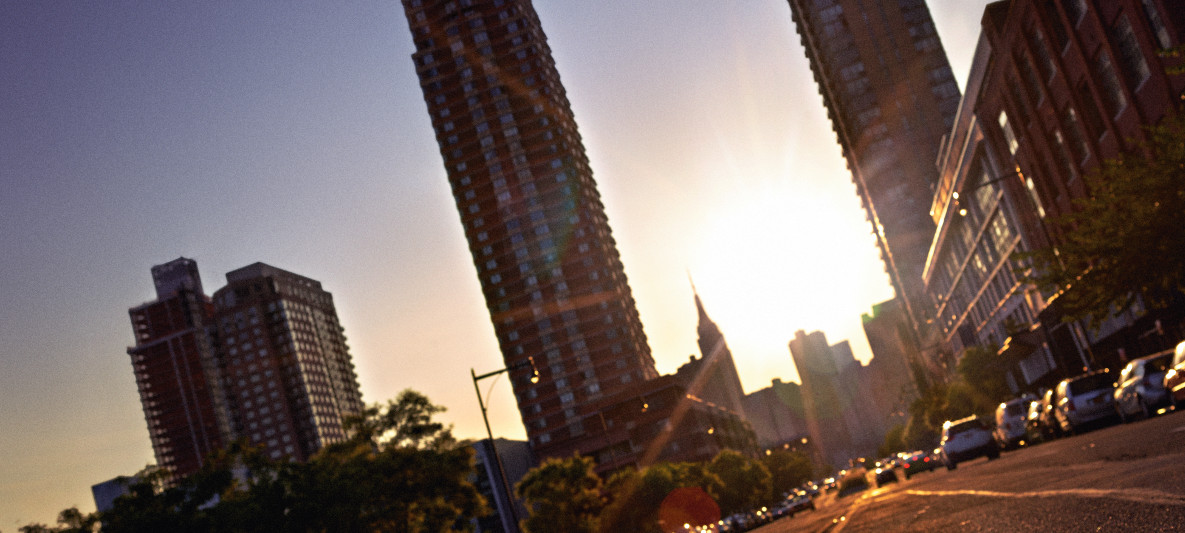 SCOPE.
BMW Mobile Care services for breakdowns are valid for travel in the following European countries:
Albania, Andorra, Austria, Belgium, Bosnia-Herzegovina, Bulgaria, Croatia, Cyprus, Czech Republic, Denmark, Estonia, Finland, France, Germany, Great Britain, Greece, Hungary, Ireland, Italy, Latvia, Liechtenstein, Lithuania, Luxembourg, Macedonia, Malta, Monaco, Netherlands, Norway, Poland, Portugal, Romania, Serbia and Montenegro, Sweden, Switzerland, Slovakia, Slovenia, Spain (incl. Canary Islands) and Turkey.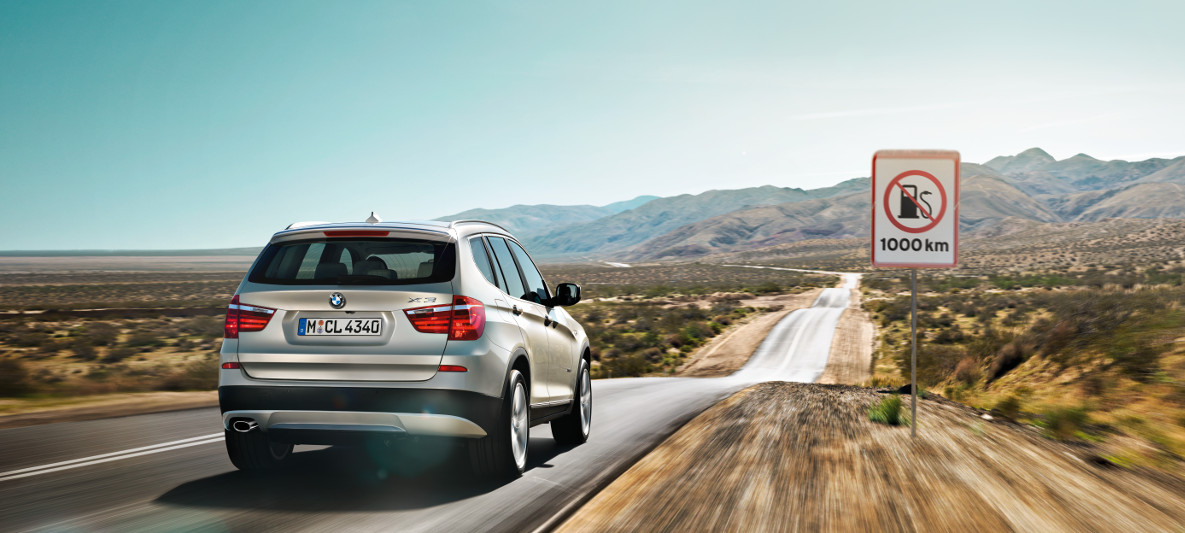 Comprehensive mobility services two years

This offer means comprehensive mobility services in accordance with the valid BMW Mobile Care terms and conditions of guarantee for two years on all BMW new vehicles first registered.

Renewing the mobility guarantee

After the 24-month guarantee period has expired, you can then decide if you wish to renew the BMW Mobile Care mobility guarantee for your BMW. When you have your scheduled engine oil service carried out by an authorised BMW workshop, the BMW Mobile Care mobility guarantee is renewed automatically for a further 24 months up until a maximum of the end of the tenth year after initial registration. The date when the next engine oil service is due is determined by your on-board computer, according to your individual driving style. The entry in your vehicle's Service Booklet or the service invoice serves as evidence.
Even if you have not had one of your engine oil services carried out by an authorised BMW workshop, there is nothing to prevent you from renewing your mobility guarantee. If you then arrange for the next engine oil service to be carried out by an authorised BMW workshop, the BMW Mobile Care mobility guarantee will be automatically renewed for a further 24 months, but with the maximum being up until ten years after the initial registration. Please note: the BMW Mobile Care mobility guarantee expires in all cases at the end of the tenth year after the date on which your vehicle was first registered.

Mobility guarantee exclusions

The service entitlements under a BMW Mobile Care mobility guarantee are not forfeited if other service and repair work – including any additional oil services required – are carried out by non-authorised workshops. However, services under the BMW Mobile Care mobility guarantee are excluded if the vehicle's loss of mobility is a result of failure to observe the inspection and service intervals specified by the manufacturer or if inspections, service work and other repairs by a non-authorised workshop do not comply with the manufacturer's requirements.