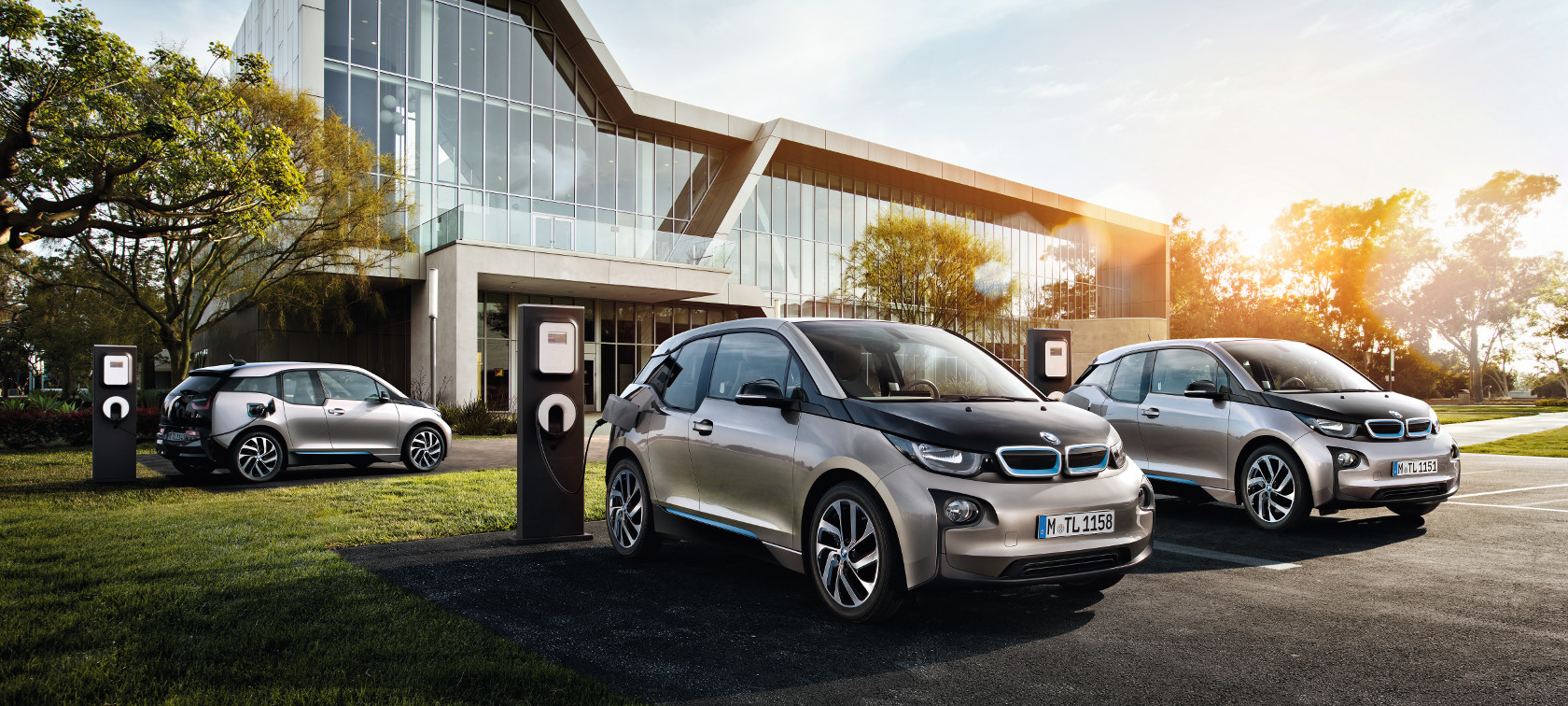 BMW i.
Innovative Power for your Fleet.
Electric cars in a company fleet? BMW i transforms this vision into reality. Groundbreaking developments in drive and battery technology as well as breakthroughs in charging infrastructure make e-mobility viable for everyday use.
Sheer driving pleasure at top efficiency: True to the principle of BMW EfficientDynamics, BMW i is developing a slew of new e-mobility ideas, grasping the opportunities presented by innovative technologies such as eDrive and lightweight carbon materials. Especially for companies, the new BMW i3 ideally meets the demands of today's urban mobility. Find out for yourself.
Please note: BMW i services and products may vary in different markets.
All-new thinking, all-new design, now available for your fleet – the BMW i3 is the solution for pure electric driving on the busy streets of today's megacities.
Experience the advantages for yourself:
• 0 % local emissions
• Long electric driving range of up to 200 km*
• Motor power of 125 kW (170 hp)
• 250 Nm torque right from the first motor revolution
• From 0 to 100 km/h in 7.2 s
• Lightweight, high-strength carbon body
• Tight turning radius of 9.86 m
• Spacious feel to interior, comparable to BMW 5 Series
• Range of up to 160 km in the BMW i3 in COMFORT mode
• Range of nearly 200 km in the ECO PRO+ mode
• Range of up to 300 km in the BMW i3 with Range Extender
* Driving range depending on a variety of factors, especially: personal driving behaviour, selected route, weather conditions, usage of heating/cooling, preconditioning.
Read more