SALE OF BMW AUTHORITY VEHICLES.
Part of your daily life.
BMW Authority vehicles are sold nationwide to all public authorities and organisations with security tasks. Vehicles and motorcycles from BMW are used successfully by police forces and fire and rescue services in all over the world. The reason for this is the innovative solutions with relation to security and technology as well as quality and reliability. These characteristics, combined with a sophisticated safety concept, ensure readiness at all times.
Read more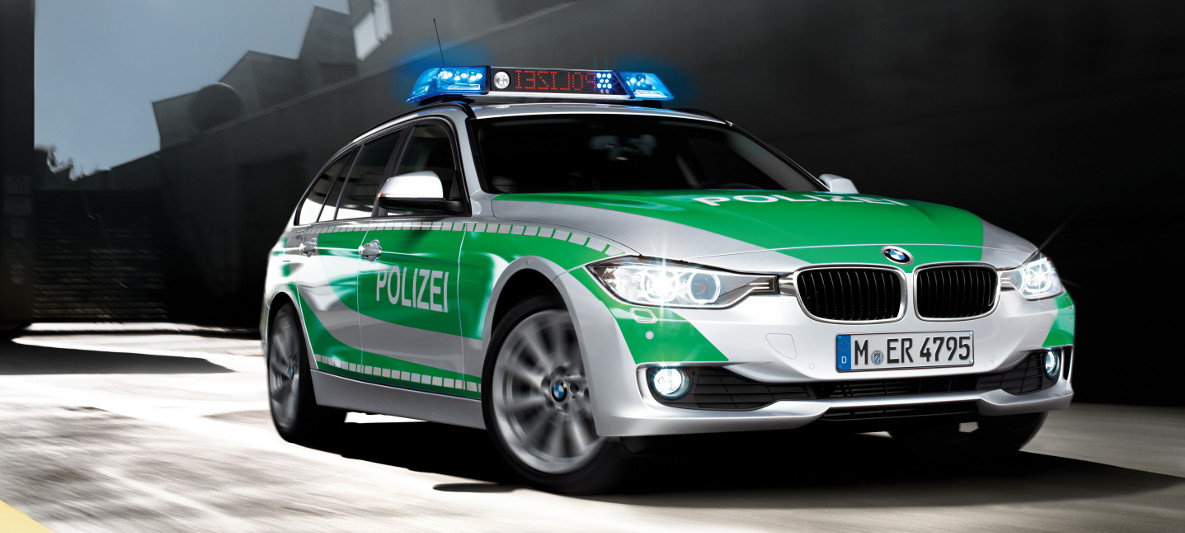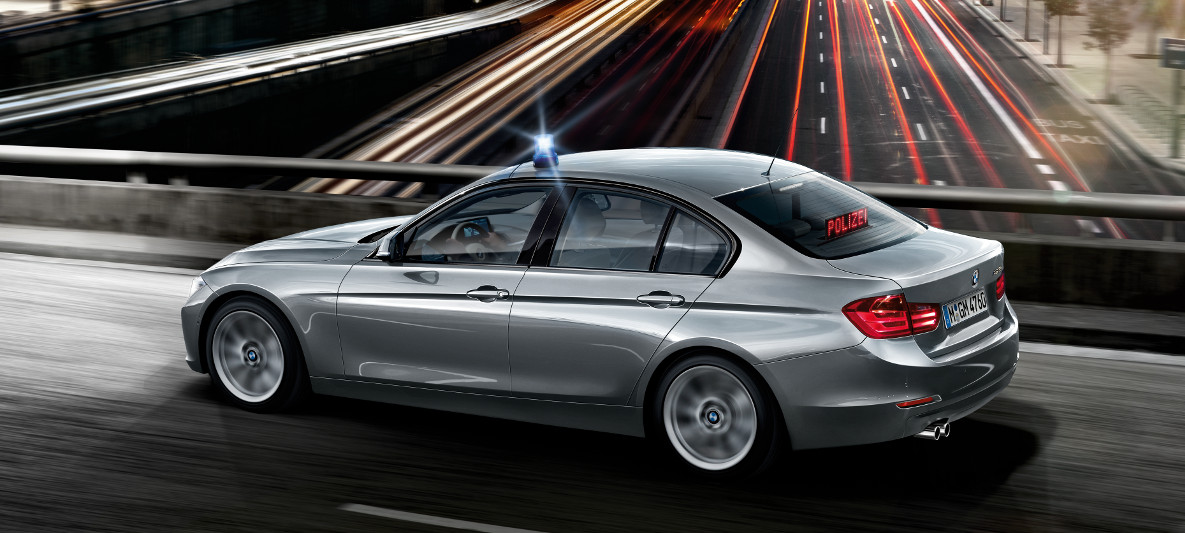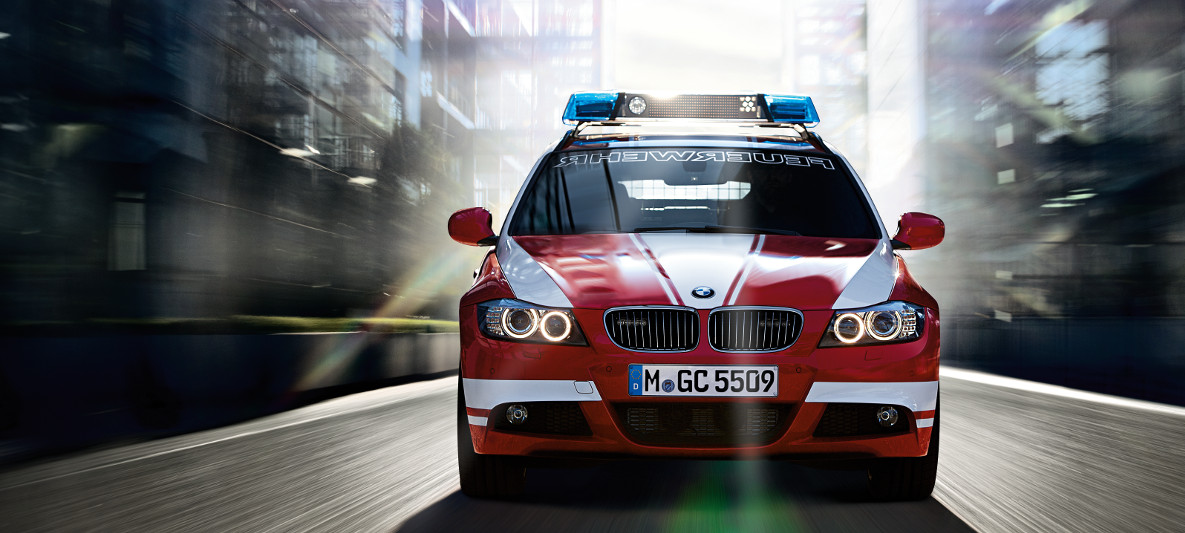 BMW 3 SERIES.
The drive to see any mission through: the BMW 3 Series is an outstandingly agile performer. The main reason for this is its chassis, with the characteristic BMW 50:50 weight distribution and rear-wheel drive layout. Because the drive train can't interfere with the steering, responses are precise and instantaneous. For enhanced roadholding and traction, xDrive – the intelligent all-wheel drive system from BMW – is available as an option on a number of models.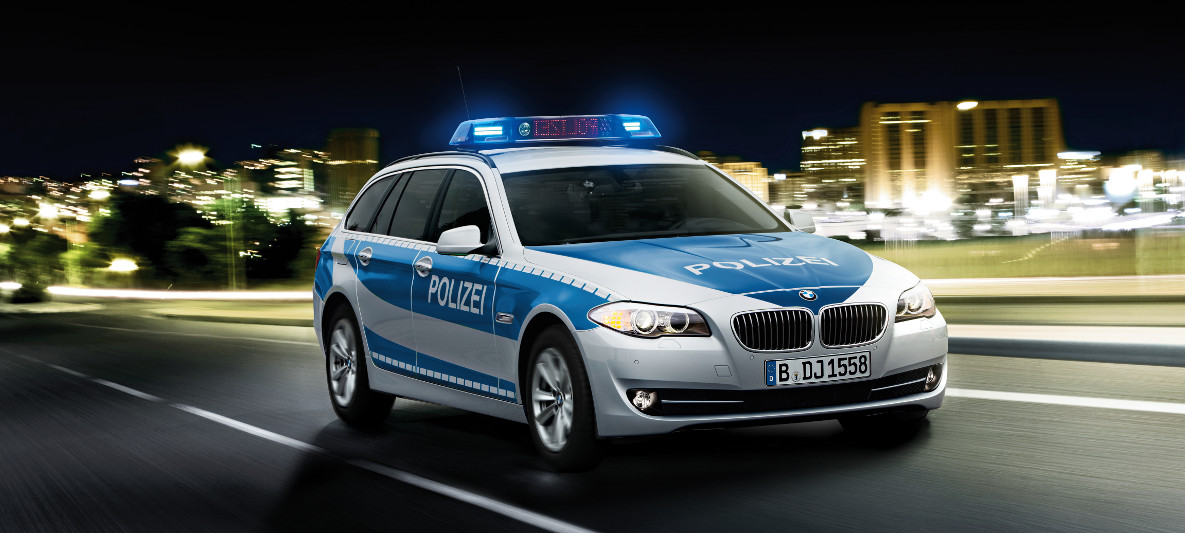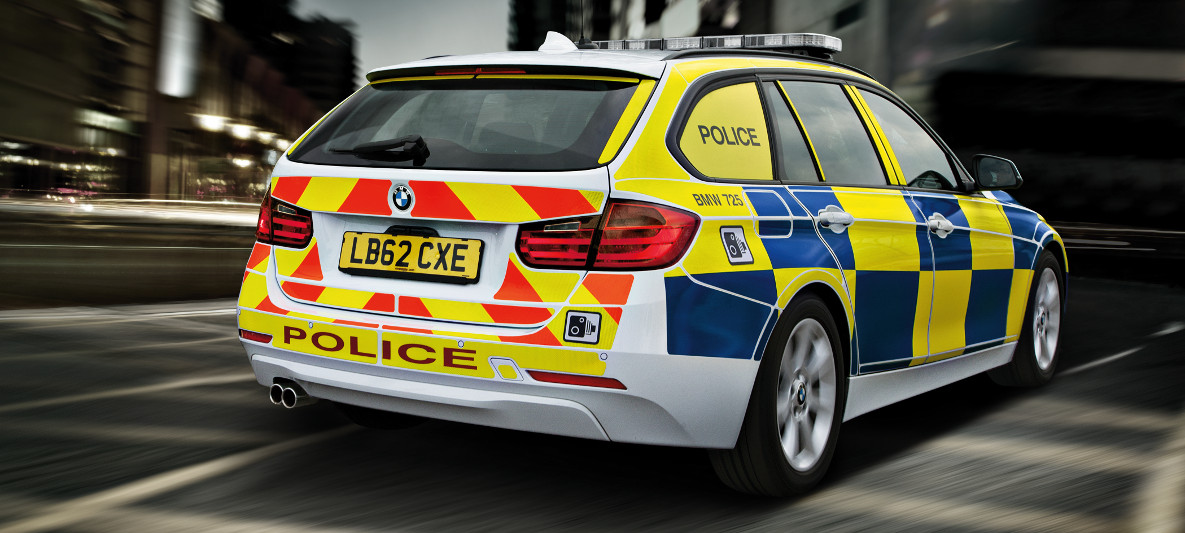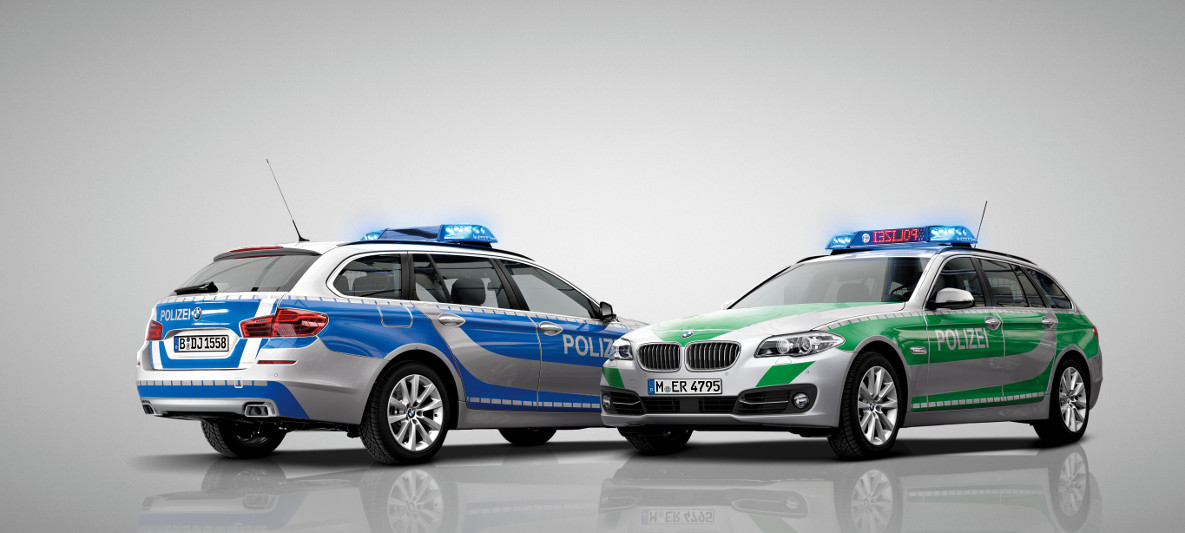 BMW 5 SERIES.
The perfect combination of versatility and dynamic performance: the BMW 5 Series is still ahead of the game – and the emergency services will benefit more than most from its unique attributes. For example, diesel engines like that found in the BMW 520d set new benchmarks in their class, combining extremely low fuel consumption with instant throttle responses. This is made possible by an array of innovative BMW EfficientDynamics technologies. And the BMW 5 Series also boasts very low maintenance costs to go with its unrivalled fuel efficiency.

BMW X1.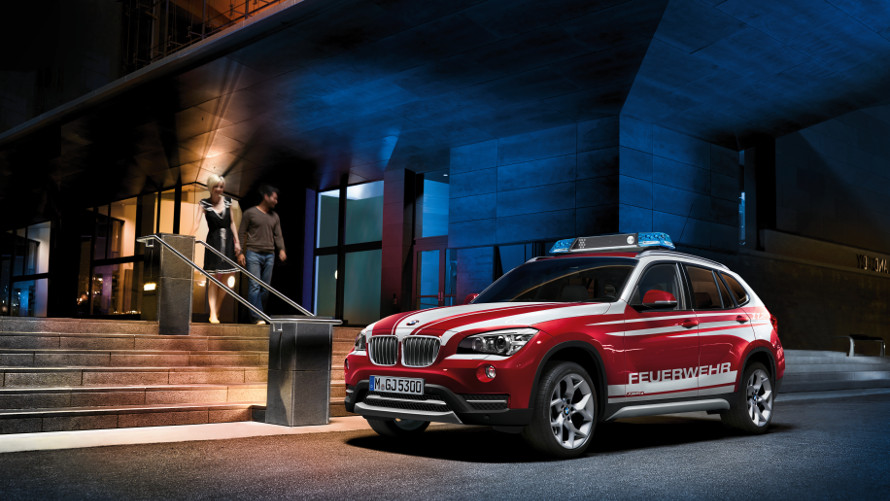 A true all-rounder can handle anything: the BMW X1. Speed, versatility, responsiveness and the ability to achieve maximum effect with minimal resources: this is what is required of the emergency services when the pressure is really on. They are also the qualities that distinguish the BMW X1. The BMW TwinPower Turbo four-cylinder in-line petrol and diesel engines combine high performance with outstanding fuel economy. The seating position is high, but the centre of gravity is low. And the 40:20:40 split folding rear seat ensures a highly flexible interior. The BMW X1 – no job is too tough.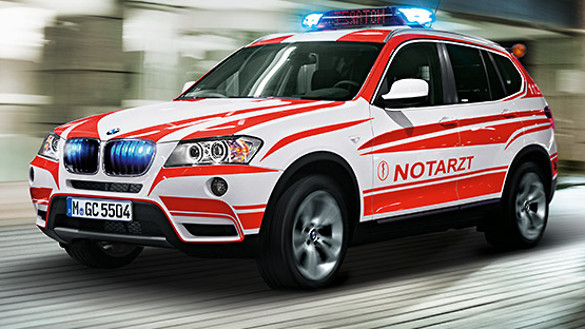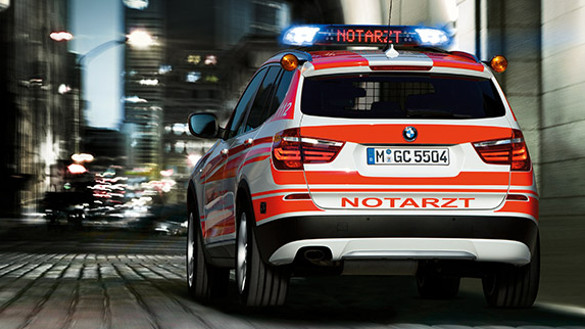 BMW X3.
See it all, do it all: the versatile BMW X3 was made for demanding assignments on any kind of terrain. Innovative technologies such as the BMW xDrive all-wheel drive system fitted as standard help to keep the driver in control of any situation. And the interior combines excellent visibility (thanks to its low window line and raised seating position) with maximum flexibility.
The BMW X3 also sets a positive environmental example. Thanks to its multi-award-winning BMW EfficientDynamics technology, its performance is better than ever, while fuel consumption and emissions have both been further reduced. The eight-speed automatic transmission with Steptronic is combined in the BMW X3 for the first time with the Auto Start Stop function, further enhancing fuel economy without compromising the trademark BMW driving responses.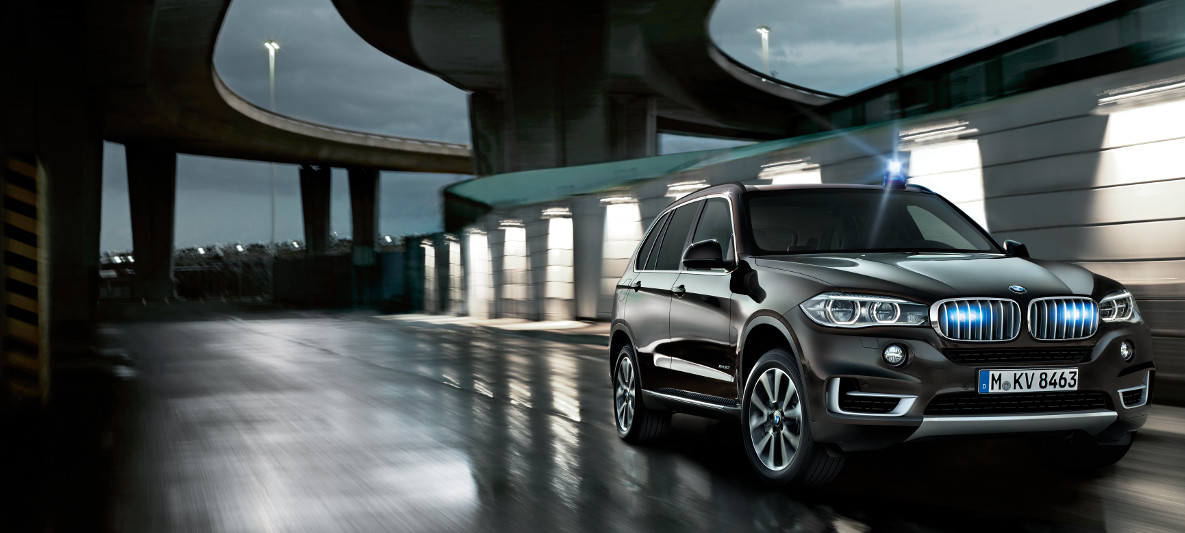 BMW X5.
Freedom of movement in any terrain: the BMW X5 is the most spacious of all the BMW Authority Vehicles. Not only does it have a generous amount of room for its occupants, but with its 620-litre luggage compartment, it also has plenty of carrying capacity for their equipment. And the xDrive intelligent all-wheel drive system ensures optimum traction and grip, on and off-road.
BMW MOTORRAD.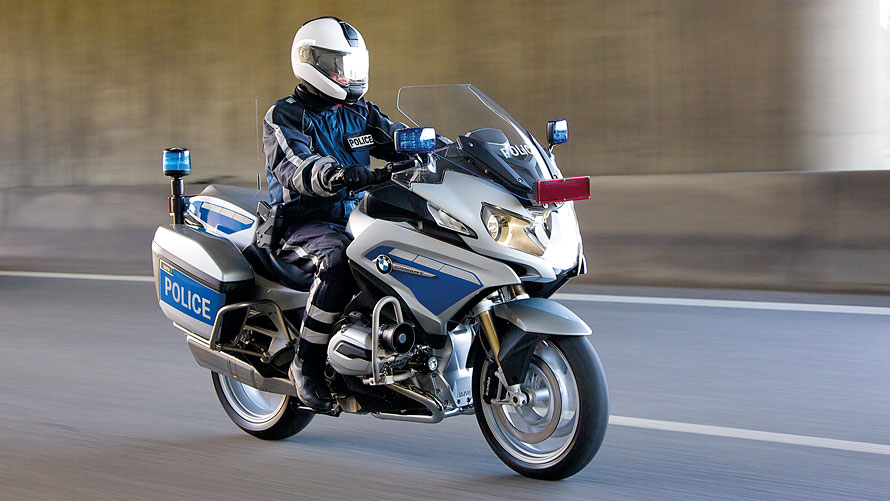 BMW Motorrad is the leading provider of global and customer-tailored solutions for the mobility requirements of authorities. BMW authority motorcycles and their equipment are designed, developed and coordinated by just one source and are all fulfilling the BMW standards. This all-in-one solution perfectly fits the individual needs of customers and includes technical support, Aftersales assistance as well as a driving and technical training.