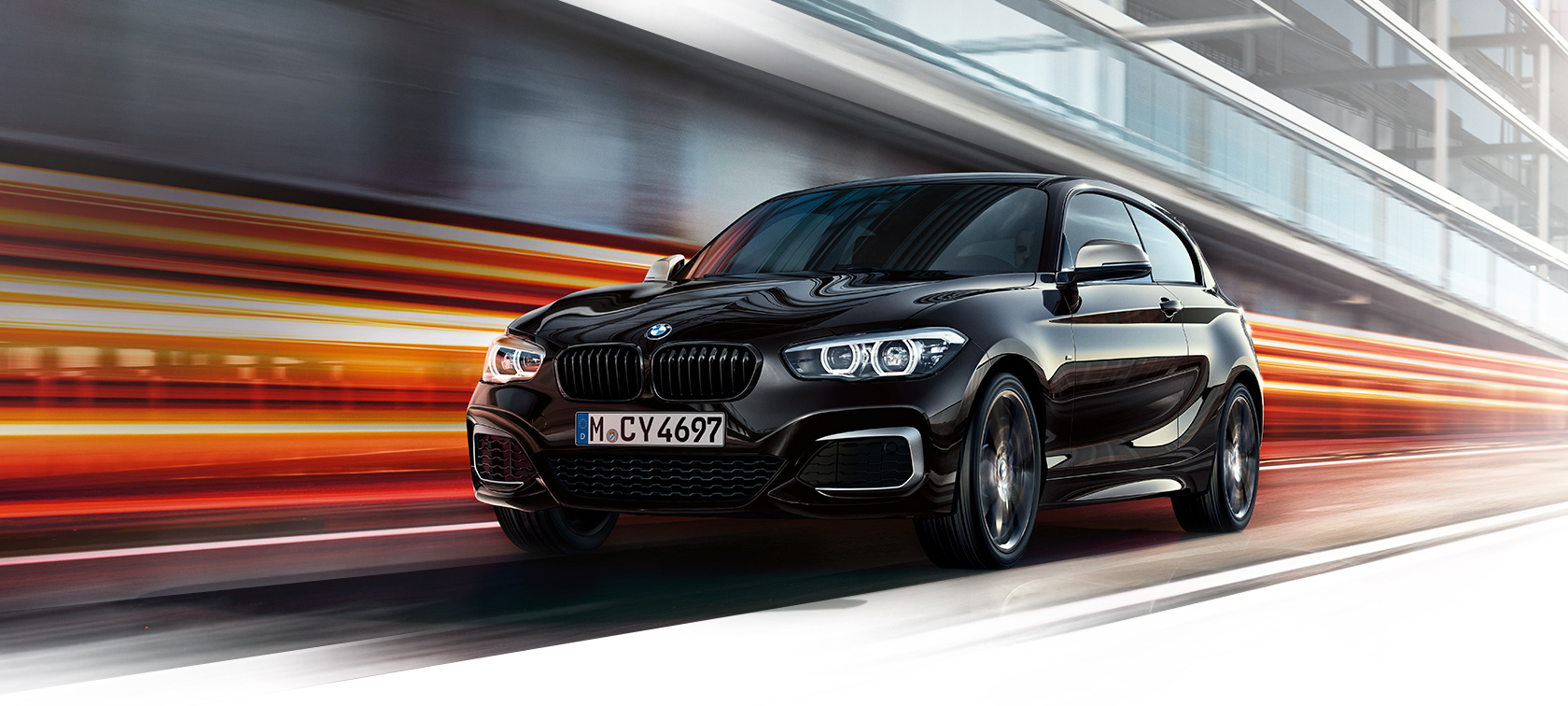 POWER PLAY.
The BMW M140i: 340 hp, 250 kW.
POWER PLAY.
The BMW M140i: 340 hp, 250 kW.
Dynamic athleticism in the compact class has its own name: BMW M140i. Or to put it another way: driving pleasure intensified. Experience that indescribable sensation when your hands grip the steering wheel and your foot presses the accelerator pedal. And preferably on a winding country road when the numerous components specific to M Performance and perfectly tuned to each other – from engine through suspension to design – will deliver adrenaline-charged moments of driving. Goose bumps guaranteed.

BMW M140i 3-door (3):
Fuel consumption in l/100 km (combined): 7.4
CO2 emissions in g/km (combined): 169–168
Read more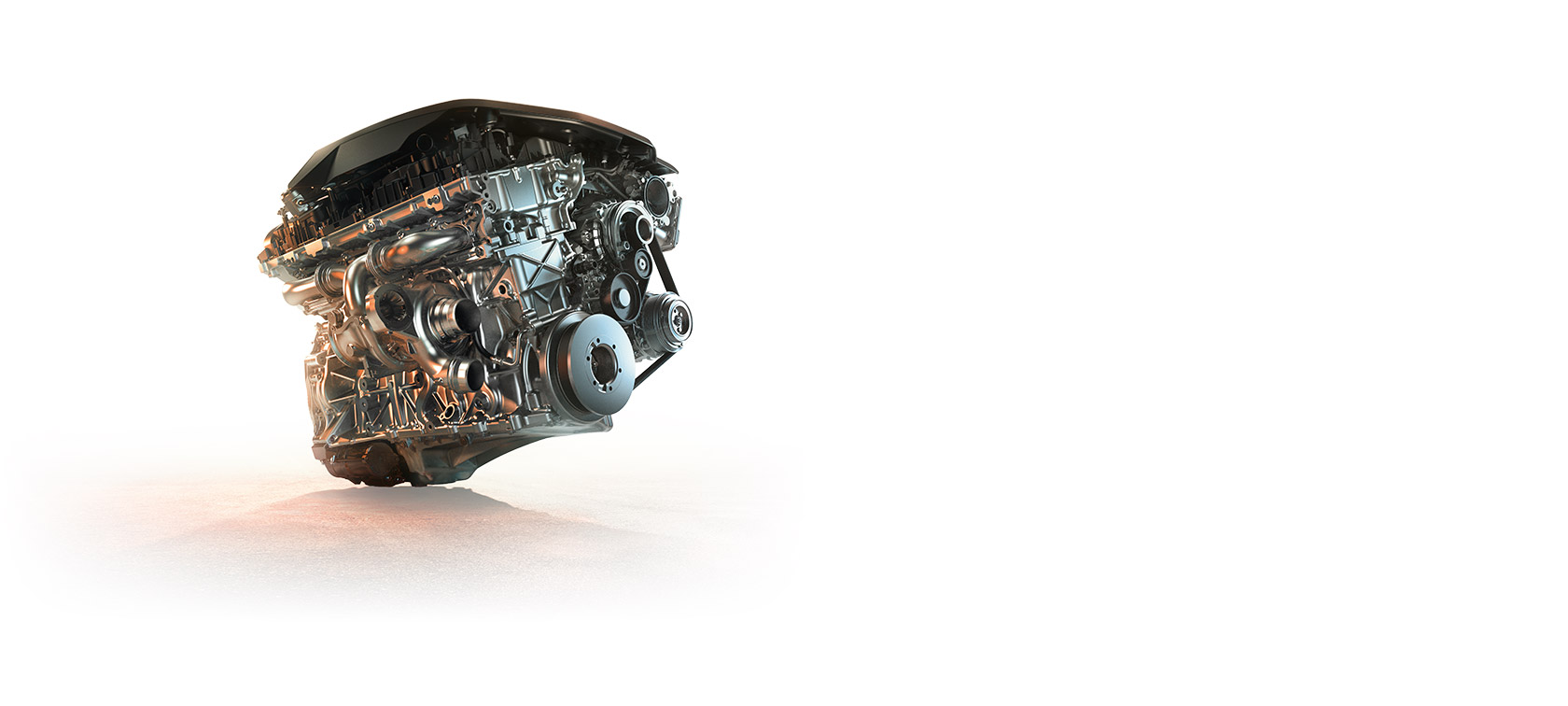 SIX PACK.
M Performance TwinPower Turbo inline 6-cylinder petrol engine.
Impressively efficient, especially powerful: The M Performance TwinPower Turbo inline 6-cylinder petrol engine stands out because of its superior power build-up and silky-smooth running characteristics combined with a sporty sound.. Thanks to double VANOS, Valvetronic, High Precision Injection and TwinScroll turbocharger, it delivers 250 kW (340 hp) and has combined consumption figures of only 7.8 litres per 100 km.

Read more
340 HP
Thanks to its breathtaking engine performance of 250 kW (340 hp) the BMW M140i xDrive guarantees concentrated power is applied to the road. With acceleration from 0 to 100 km/h of 4.4 seconds and 8-speed Steptronic Sport transmission, a maximum speed of 250 km/h alongside a maximum torque of 500 Nm, it ensures a flawless sports car sensation that fascinates from the very first moment.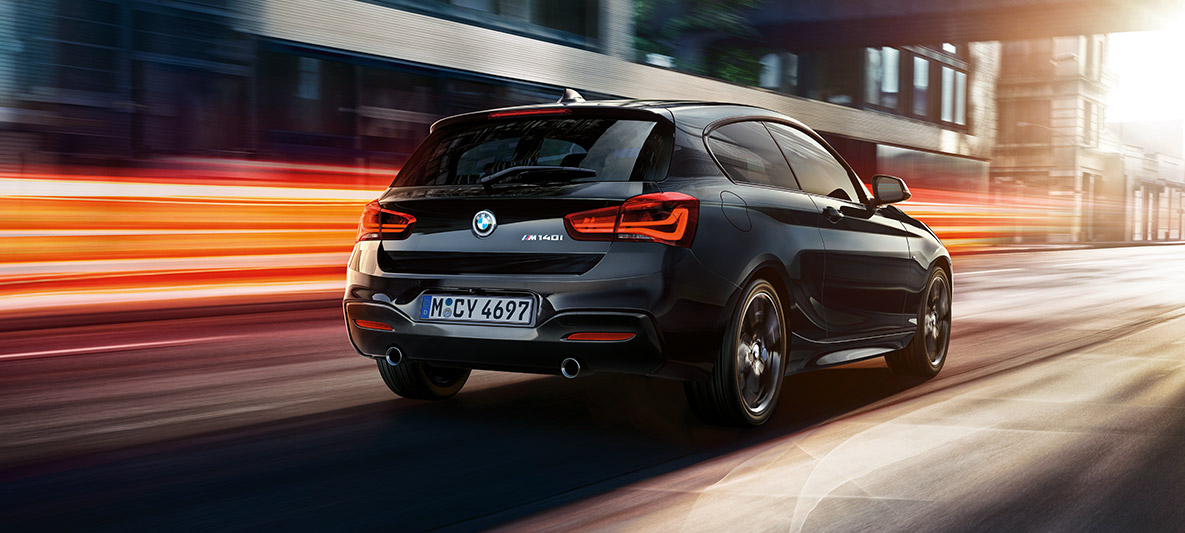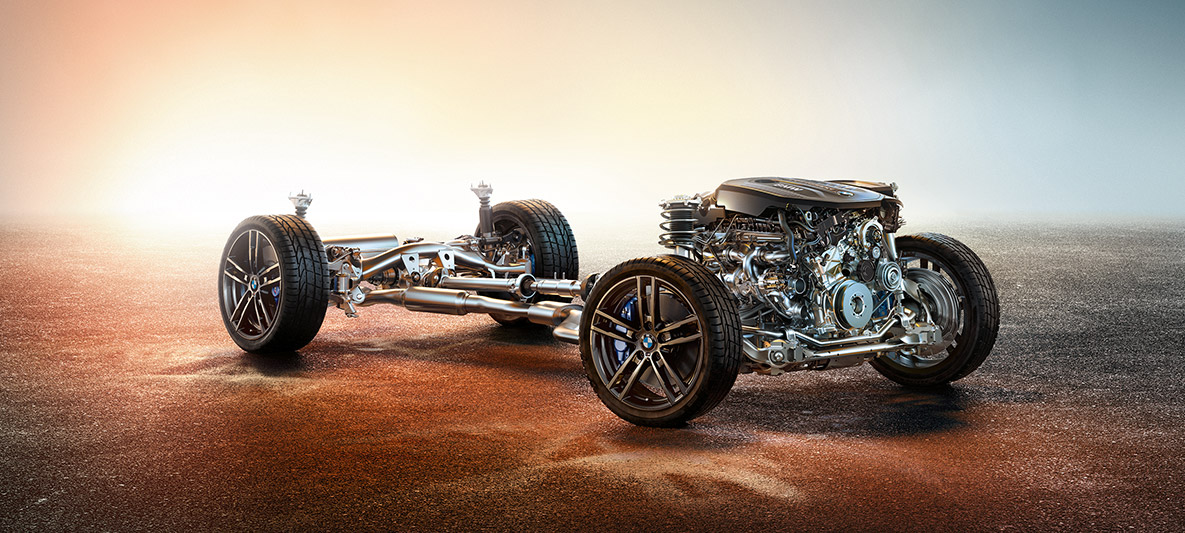 PACE MAKER.
Thanks to its driving dynamics, the BMW M140i embodies pure M Performance. With numerous high-performance components, it provides intensive driving fun that is second to none. In conjunction with the variable sports steering, the lowered M Sport suspension delivers fascinatingly agile handling – and transfers the impressive power precisely onto the road. It goes without saying that the M Sport brakes are designed for outstanding braking performance. And the 8-speed Steptronic Sport transmission permits rapid sprints thanks to the especially fast shifting operations – as your pulse will no doubt confirm.

Variable sport steering

The Variable sport steering with Servotronic creates a direct and agile steering response and ensures less physical effort is required to turn the wheel. It reacts to the angle of the steering wheel with varying steering ratios. This improves handling when driving more dynamically and reduces the effort needed to steer when parking and turning.


M Sport suspension

The M Sport suspension is characterised by sport suspension settings, and on cars with rear-wheel drive, it includes a chassis lowered by around 10 millimetres. It features shorter suspension springs and tighter damper settings, as well as harder stabilisers. Together these result in even more direct settings that facilitate a particularly dynamic driving style.


xDrive

The intelligent BMW all-wheel drive system xDrive distributes the propulsive force smoothly and variably to the front and rear wheels – for a bonus in traction, driving dynamics and safety in all situations. To further improve agility, this electronically controlled power distribution also counteracts any understeering and oversteering when cornering.

8-speed Steptronic Sport transmission

The 8-speed Steptronic Sport transmission permits very sporty gear shifts. Both as an automatic version as well as manually by selector lever or shift paddles – for comfortable cruising or a very dynamic driving style. In SPORT Mode and with the selector lever in the left-hand shift gate S/M, the gearshift sequences are designed for maximum performance.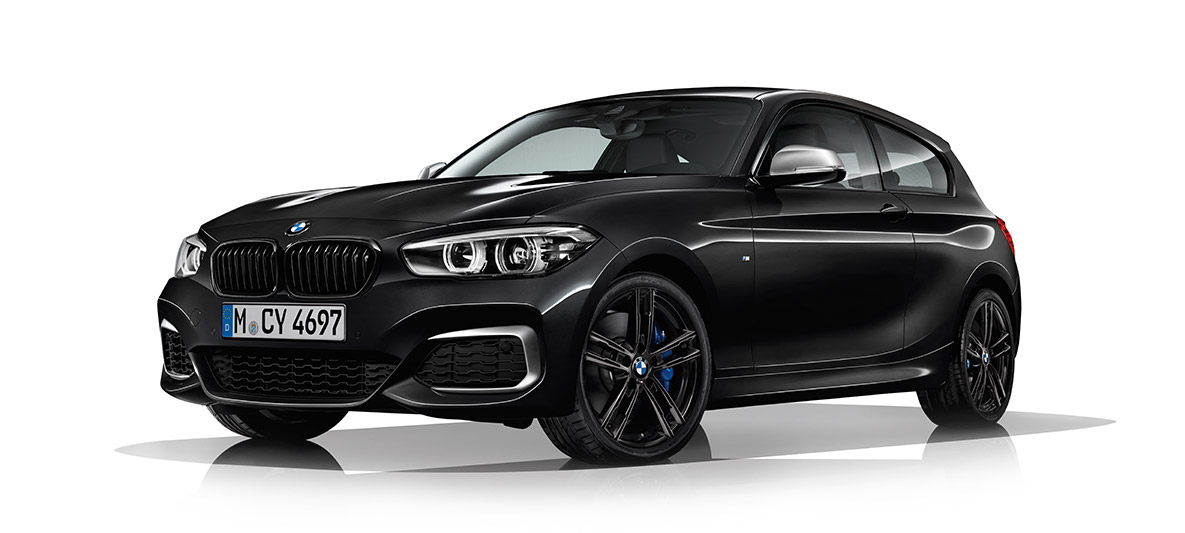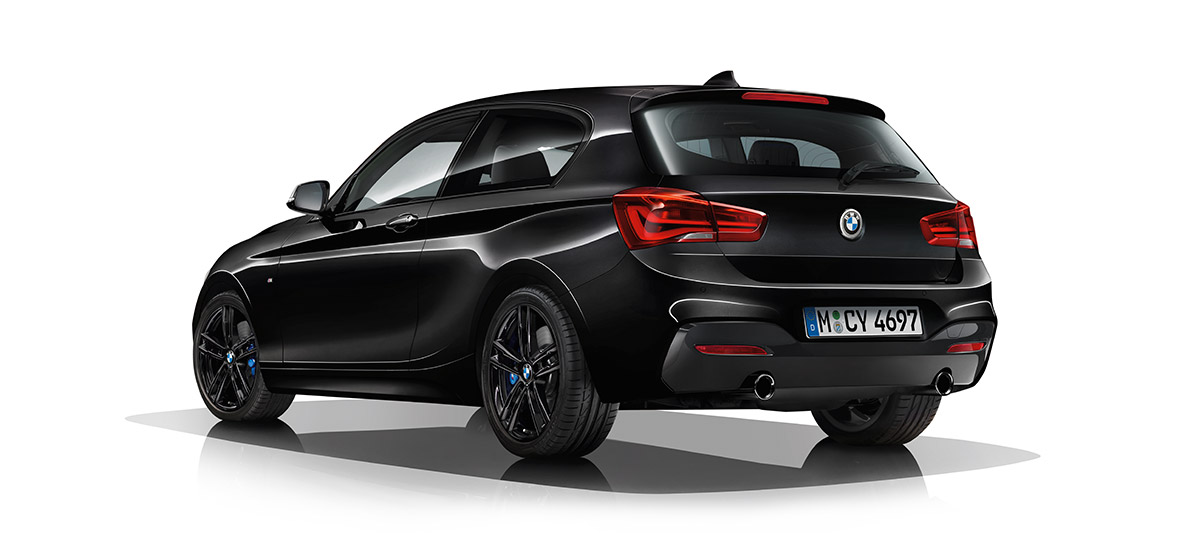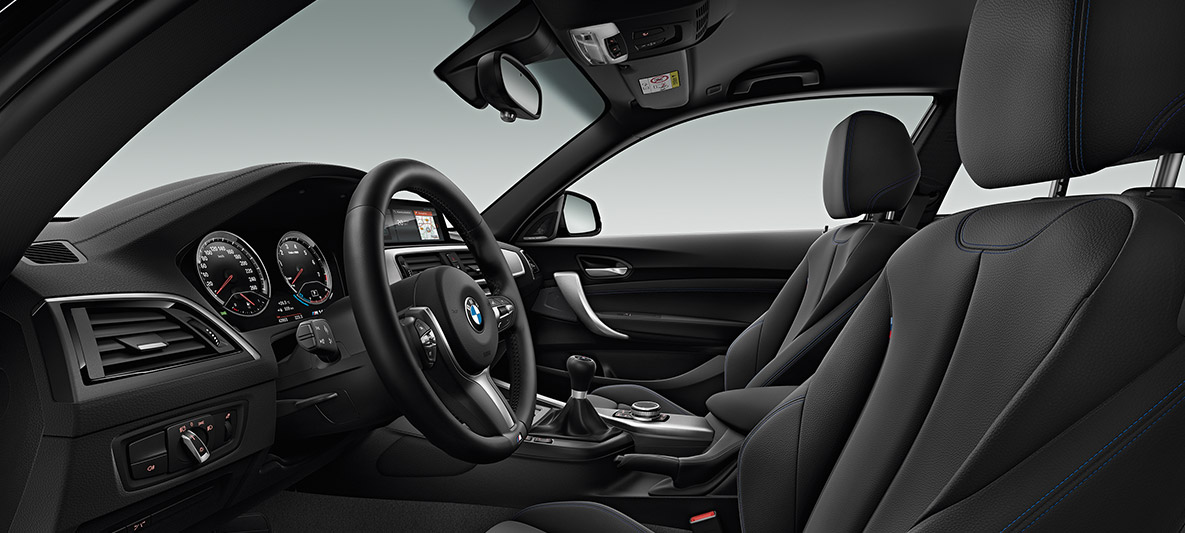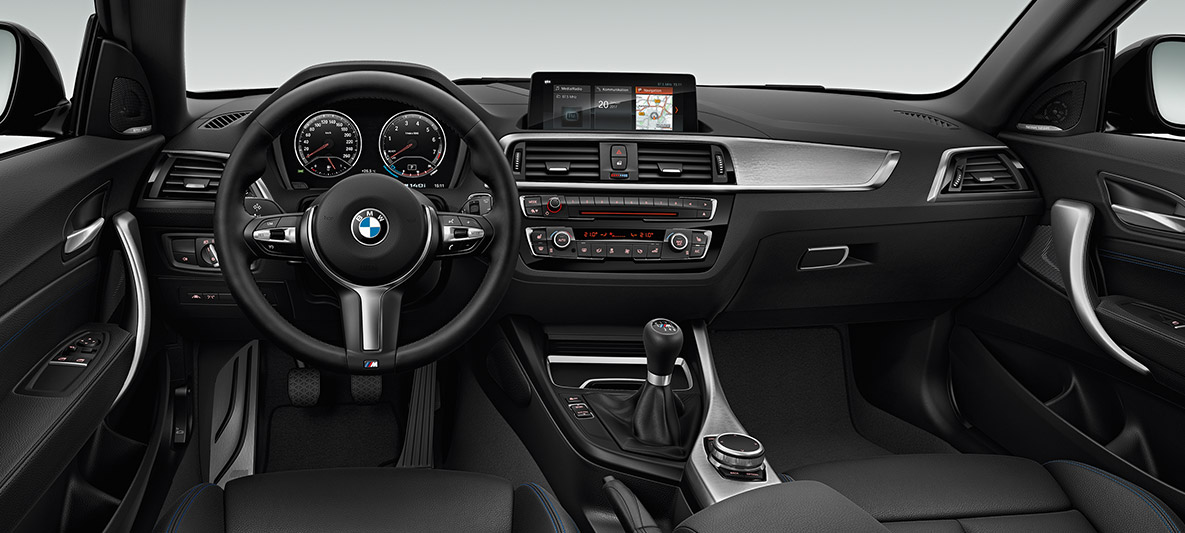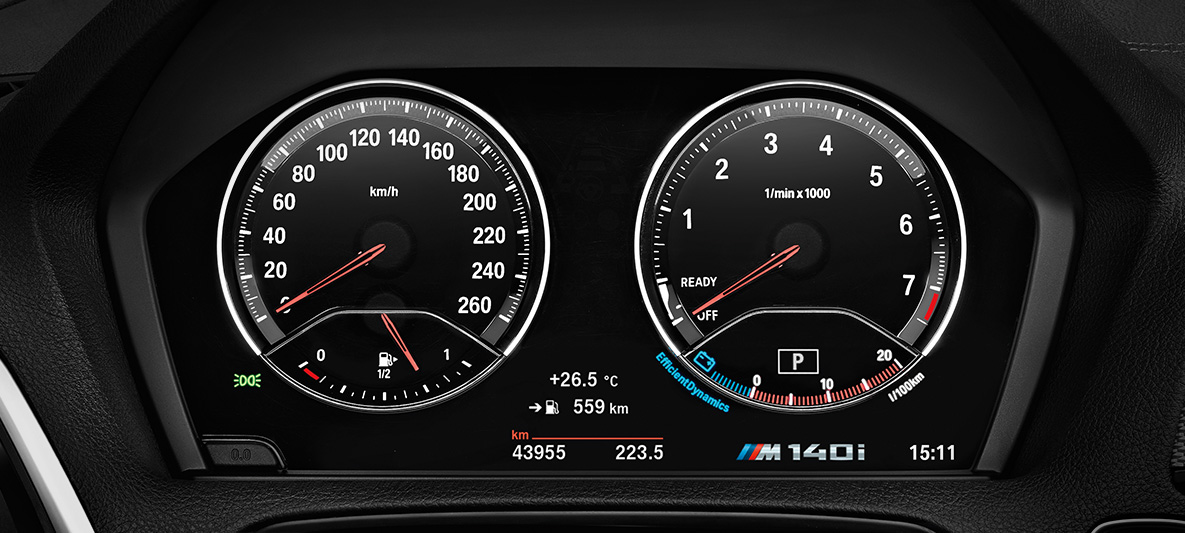 RACE SUIT.
The front design of the BMW M140i inspires with enlarged air inlets from the standard-feature M Aerodynamics package with design accents in Ferric Grey. The aerodynamic mirror caps are also in Ferric Grey. Rounding off the elegant appearance are the distinctive 18" M 719 M light alloy wheels in Jet Black and the exhaust pipe finishers on both sides in black chrome. Impressive features in the interior include M Sport seats, the M Leather steering wheel supplied as standard as well as M footrests and M Interior trim finishers. Exclusive details such as M Performance door sill finishers and the M Performance specific instruments additionally enhance the sporty atmosphere.

FAMILY POWER.
M Performance Automobiles impress with their powerful output. Deliver fascinating driving dynamics without sacrificing comfort. Yet despite all the athleticism, still demonstrate remarkable style with a focused design. M Performance Automobiles: driving pleasure intensified.

Read more
Fuel consumption and CO2 emissions.
BMW M140i 3-door (3):
Fuel consumption in l/100 km (combined): 7.4
CO2 emissions in g/km (combined): 169–168

BMW M550i xDrive Sedan (1):
Fuel consumption in l/100 km (combined): 9.1–8.9
CO2 emissions in g/km (combined): 209–204

BMW M760Li xDrive Sedan (1):
Fuel consumption in l/100 km (combined): 12.8
CO2 emissions in g/km (combined): 294

BMW X4 M40i (3):
Fuel consumption in l/100 km (combined): 8.9
CO2 emissions in g/km (combined): 203–202

BMW X6 M50d (3):
Fuel consumption in l/100 km (combined): 7.9–7.8
CO2 emissions in g/km (combined): 209–205

The values of fuel consumptions, CO2 emissions and energy consumptions shown were determined according to the European Regulation (EC) 715/2007 in the version applicable at the time of type approval. The figures refer to a vehicle with basic configuration in Germany and the range shown considers optional equipment and the different size of wheels and tires available on the selected model.

(1) The values are applicable until 15.04.2018. Please check availability with your BMW dealer.

The values of the vehicles labeled with (3), are already based on the new WLTP regulation and are translated back into NEDC-equivalent values in order to ensure the comparison between the vehicles. [With respect to these vehicles, for vehicle related taxes or other duties based (at least inter alia) on CO2-emissions the CO2 values may differ to the values stated here.]

The CO2 efficiency specifications are determined according to Directive 1999/94/EC and the European Regulation in its current version applicable. The values shown are based on the fuel consumption, CO2 values and energy consumptions according to the NEDC cycle for the classification.

For further information about the official fuel consumption and the specific CO2 emission of new passenger cars can be taken out of the "handbook of fuel consumption, the CO2 emission and power consumption of new passenger cars", which is available at all selling points and at https://www.dat.de/angebote/verlagsprodukte/leitfaden-kraftstoffverbrauch.html.